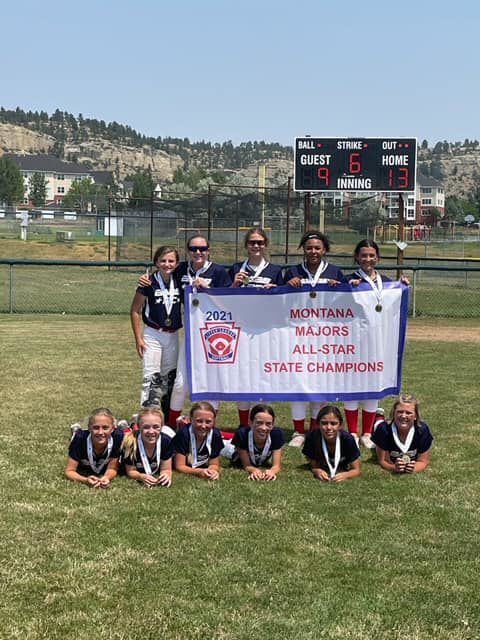 BILLINGS — The Boulder Arrowhead Big Sky 11/12 softball team is headed to California for a Little League World Series regional tournament beginning this weekend.
BABS is in the West Region's Group A along with teams from Arizona, Hawaii, Oregon, Southern California and (Gillette) Wyoming. The Group B teams are from Alaska, Nevada, Northern California, Utah and Washington.
BABS and the teams from Nevada and Southern California earned first-round byes. BABS will play Sunday at 5 p.m. Mountain time against the winner of Saturday's game between the Oregon and Wyoming teams. Every West Region game will be streamed on ESPN+. 
The West Region final will be played on Friday, July 30. The LLWS is scheduled for Aug. 11-18 in Greenville, North Carolina.
BABS also reached the LLWS West Region in 2013 and 2014. In 2014, BABS went 3-1 in pool play to advance to bracket play, where it lost to a California team.
CORRECTION: A previous version of this story included an incorrect name for the Billings softball team. That has been fixed.