HELENA — People are sometimes surprised to hear that I have a degree in history, not journalism. But to me, particularly when it comes to sports, the two fields are synonymous.
After all, sports writers, reporters, journalists, whatever term you'd like to use, all serve as historians in their own way, documenting the present for the future. 
And in a lot of ways, history and sports go hand-in-hand.
It's one of the best parts about being a fan or a follower. Any time you see a great player, the inevitable discussion comes up: just how good is he or she? Are they one of the best? 
We measure the best of the best in a number of ways. Winning always seems to play a part, but so do stats and, more than anything, talent. 
Some players are so good they stick out. They are the ones we remember and also the ones we always want to compare.
For better or worse, that's what I'm doing with this project, which is ranking the top 10 NFL players born in Montana. This list, which will be released in two parts, Friday (6-10) and Saturday (1-5), is the result of plenty of research, as well as some institutional knowledge. 
Yet, before I released it, I wanted to explain the thought process behind my selections. I also want to be clear that this shouldn't be viewed as the comprehensive 406mtsports.com list. It's not. It's just one man's opinion, however educated it might be.
While I've certainly watched some of the candidates with my own eyes — players such as Marc Mariani (Montana's most recent Pro Bowl selection), Dwan Edwards, Mike Person, Casey Fitzsimmons, Colt Anderson, Kroy Biermann, Will Dissly, Brock Croyle, Lex Hilliard, Jordan Tripp, Dane Fletcher and more — many others I've never seen, except in highlight reels.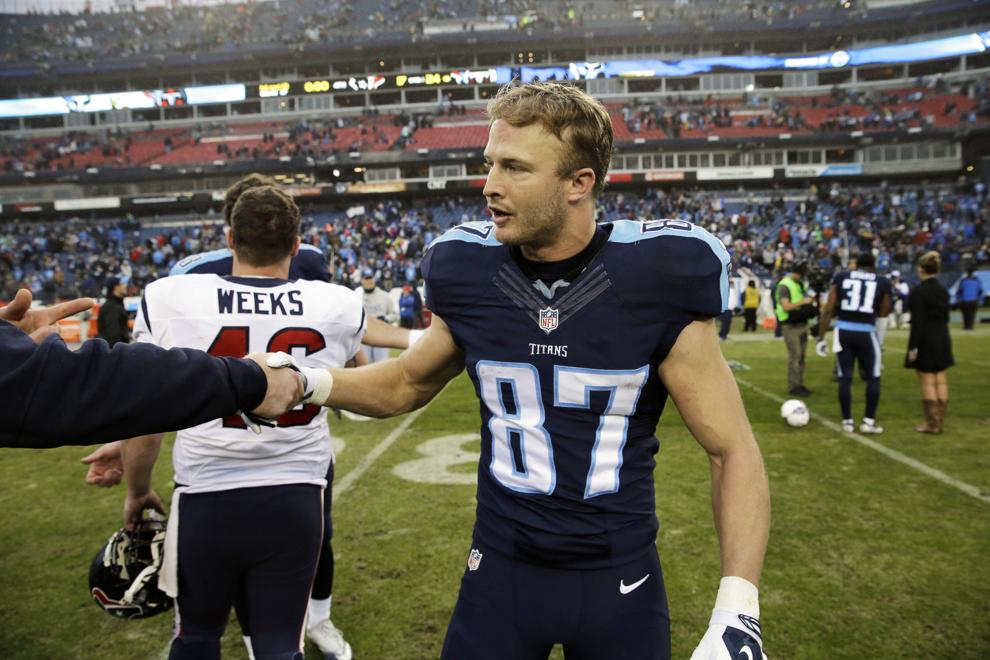 So how do you compare some of those players to others born in Montana, such as NFL Hall-of-Famer Jerry Kramer of Jordan or Roundup's Vic Lindskog? 
It's not necessarily an easy process and it combines a number of factors, at least in my mind, but looking at accomplishments helps. 
Lindskog, who played eight years in the NFL, was one of three Montana-born players to be first-team all-pro in his career; the others being Kramer and Anaconda's Frank Cope. 
Yet Lindskog isn't one of the six to be selected to the Pro Bowl. Kramer and Cope both were, along with Pat Donovan from Helena, Mariani of Havre, Laurie Niemi of Red Lodge and Wayne Hawkins, who is also from Jordan. 
In his book "Montana and the NFL", Brian D'Ambrosio writes that Hawkins was brought into the world by the same doctor in Jordan who helped deliver Kramer just two years earlier. Their mothers were also close friends before each family moved away. 
Around 30 years after his birth in June 1938, Hawkins faced off against Kramer in Super Bowl II as a member of the Oakland Raiders. Each player started at offensive guard, but Kramer's Packers won in what was Vince Lombardi's final game as Green Bay's head coach. 
As you can see, Montana has a richer history in the NFL than one might imagine, especially with just two NCAA Division I football programs. So before explaining how I actually hashed out my rankings, here are some fun facts about Montana-born players in the NFL.
Starting in 1922, when Herm Sawyer of Missoula, Steve Sullivan of Butte and Nick Lassa of the Flathead Indian Reservation suited up in the NFL, playing for teams such as the Oorang Indians, until the end of the 2019 season, Montana-born players have played in 3,020 games, not including the postseason.
Eight have played in at least 100 games, led by Butte-born and Big Timber-bred Tim Hauck with 183.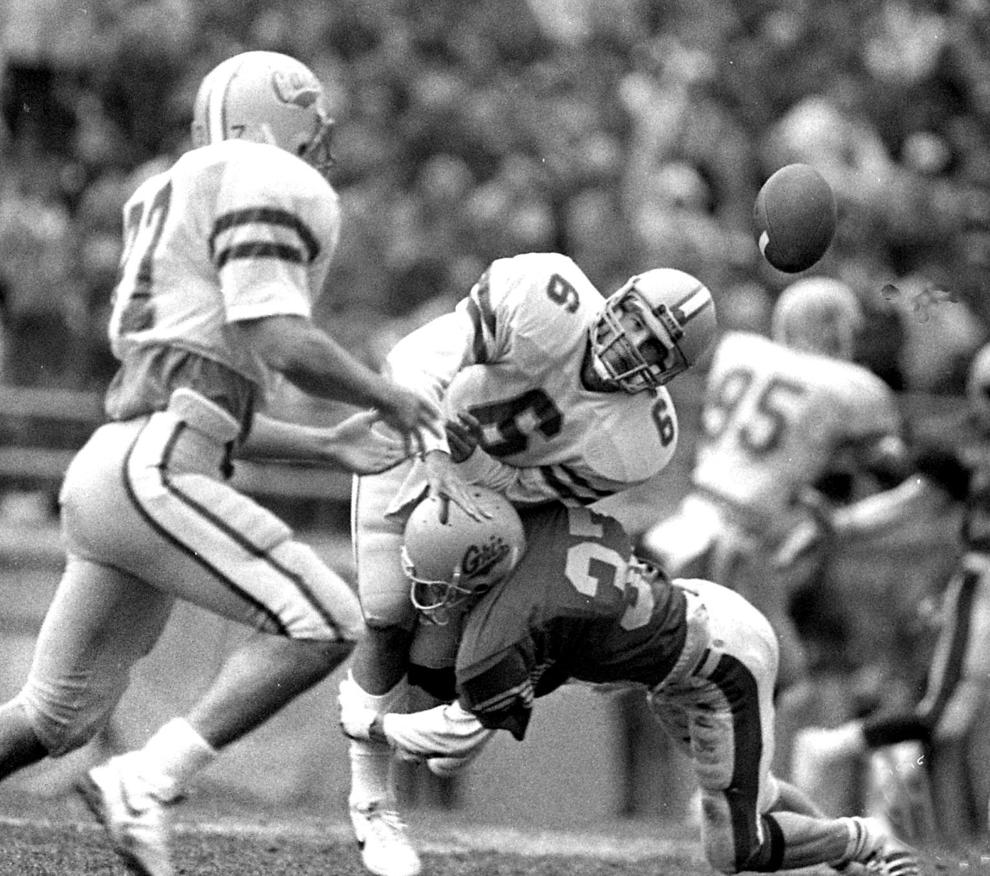 Furthermore, 27 have played in at least 50 games, 29 spent at least one season as a full-time starter, and 17 spent multiple years as fixtures in the starting lineup. 
There have been seven all-pro selections, 17 berths in the Pro Bowl among six players, and 11 who have reached the Super Bowl. Person, a Glendive native, was the most recent, starting for the San Francisco 49ers against Kansas City in February.
The others are Kramer, Hawkins, Donovan, Croyle of Bozeman, Fletcher of Bozeman, Edwards of Columbus, Keith Wortman of Billings, Pat Ogrin of Butte, Shane Collins of Roundup and Bozeman High, and Blaine McElmurry of Troy. 
Collins and Ogrin each won Super Bowls with the Washington Redskins, Collins after starting five games in 1992 as a defensive end and Ogrin in 1982. 
Donovan and Kramer are the others who have been part of championship teams. Donovan won his title in the 1977 season with the Dallas Cowboys. He actually played in three Super Bowls, two of which were losses to the Pittsburgh Steelers dynasty in Super Bowls X and XIII.
As you can see, narrowing the list of Montana-born players to 10 isn't easy. Team success had little to do with it, unless of course, said player had a big impact.
Longevity was a big consideration. So was actually spending time as a starter. Eight reached 100 games, and the same number spent four or more seasons as a starter.
Pro-Bowl selections and All-Pro teams were given weight, especially in the Super Bowl era. Stats were a factor, too, but, given that so many of Montana's best players were offensive and defensive linemen, numbers played a lesser role overall, especially because sacks didn't become an official NFL stat until 1982, which is a real bummer for Zurich-born Mike Tilleman, a standout Chinook High athlete who wreaked havoc on opposing QB's in an 11-year career that featured 137 starts. 
On offense, for instance, Wolf Point's Casey Fitzsimmons, who played for Chester and also Carroll College before the Detroit Lions, is the leader in receptions (88) and yards (677), and he's second in touchdown receptions (5). However, that wasn't enough to crack the top 10.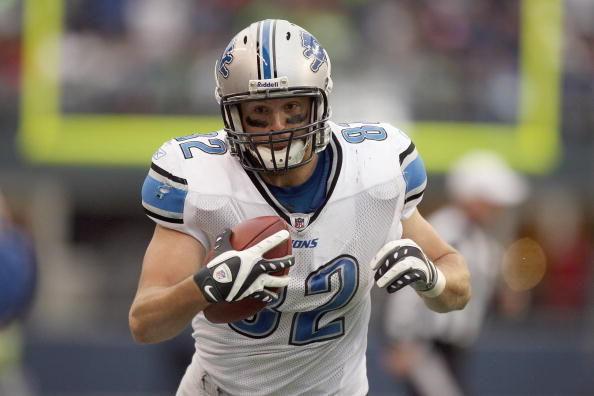 Neither will the leading rusher among Montana-born players, Frank Akins. He totaled 1,142 yards during his NFL career with the Washington Redskins. But he really stood out in 1945. 
Akins, born in Dutton, actually led the NFL in rushing attempts that season with 147. Not only did he average 5.4 yards per carry, he was second in the league in rushing yards with 797 and scored five touchdowns in the 10-game season. 
Led in part by Akins, the Redskins finished 8-2 and reached the NFL championship game against the Cleveland Rams. The Rams beat the Redskins 15-14. Akins finished with just 16 yards on six carries. 
As for the list? Check back for Nos. 6-10 on Friday and 1-5 on Saturday. 
The list also isn't set in stone. I have 10 Montana-born players picked, but if you wish to express your opinion, all comments are welcome.
Any all-time list is subjective, but my greater hope is just to open some debate and celebrate the rich history of Montanans in the National Football League.
Yet, as I've learned, when it comes to sports, two people watching the same thing and coming away with two entirely different opinions is common. 
So let the debate begin...
Chris is the sports editor and lead preps reporter for the Independent Record and 406mtsports.com. Follow him on Twitter @cmpetey406