Fisher is a first-team selection while Gregerson is on the honorable mention list.
Pretty Weasel will join a team with two Hardin graduates. 
Porter, of Miles City, hit .519 (14 of 27) with four doubles, three triples, four home runs and 22 RBIs.
Montana is one of 42 states that does not use a shot clock for high school hoops.
The Bozeman High grad is batting .352 this season (51 for 145) with 10 doubles, a triple, six home runs and 39 RBIs.
Robertson has been Montana State's special teams coordinator since 2016.
The Montana men's basketball team added DePaul transfer Oscar Lopez Jr. to the roster. Lopez is the fourth scholarship player to join the Griz…
Ky Kouba has signed with Montana Western while Camron Ketchum will play for the University of Jamestown.
Please take this as the compliment it's intended to be, because the best way to describe new Kansas football coach Lance Leipold might be effe…
HAVRE — Anastasija Dragovic, a 6-foot-4 middle blocker from Laramie County Community College in Wyoming, has signed to join the volleyball pro…
GLENDIVE — Eva Kingston, a 5-foot-10 combo guard from Ely, Nevada, has signed with the women's basketball program at Dawson Community College.
One is from Alaska and the other from Arizona.
MISSOULA — Sisters Jordyn and Shelby Schweyen are no longer members of the Montana women's basketball team.
Carroll offensive lineman Alex Hoffman has signed a free agent contract with the NFL's New Orleans Saints.
BILLINGS — Montana State Billings closed out its softball season on a winning note Saturday in defeating No. 25-ranked Northwest Nazarene Univ…
Battle will arrive at MSU with three years of eligibility — an extra year because of the COVID-19 pandemic.
CORVALLIS, Ore. — Competing in the highly competitive Oregon State University High Performance meet, featuring athletes from more than 50 scho…
The Pioneers' star is heading to the Big 12.
Miles CC 10, Williston St. 0
BILLINGS — Western Oregon University gave the Dehler Park scoreboard a workout Thursday, sweeping Montana State Billings 19-15 and 18-6 in a G…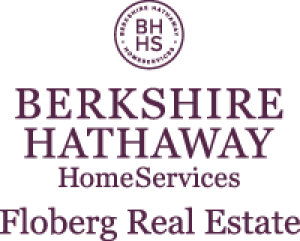 Susan B. Lovely - Berkshire Hathaway Home Services Floberg Real Estate
The 28th overall pick has multiple connections to MSU.
GLENDIVE — Dawson Community College is hosting the NJCAA Division II West Sub-Regional Softball Championships, Tuesday through Thursday, at B.…
BILLINGS — Senior Garrett Woodin and sophomore Kevin Kolb are representing Montana State Billings on the all-Great Northwest Athletic Conferen…
Both Carroll track and field teams earned Frontier Conference Championships on Friday, marking the first time in more than three decades the l…
MISSOULA — New Montana women's basketball coach Brian Holsinger's recruiting connections are already paying off.
Check out the final results. 
Check out how the Providence rodeo turned out.