Rashad Weaver wanted you to notice.
For the first time since December 1982, The Associated Press men's basketball poll doesn't include Duke or North Carolina.
BOZEMAN — Montana State junior Jubrile Belo was selected Monday as the Big Sky Conference's men's basketball player of the week.
Montana players make up nearly half of DSU's first signings.
For the second straight night, second half is the difference. 
While the national USCSA meet has been canceled because of the virus, RMC will compete in a FIS race beginning Tuesday. 
Davien Harris-Williams went off for 31 points as Argos remained undefeated.
The Cowgirls finished on an 11-0 scoring run in the final seven minutes and outscored the Falcons 17-6 in the fourth quarter.
COLORADO SPRINGS, Colo. — Wyoming recorded a season-high 15 turnovers in a 72-69 road loss at Air Force on Saturday at Clune Arena. The Cowboy…
Lights score 37-15 and 22-18 victories. 
It wasn't pretty, but the Bobcats still managed to move to 4-0 in the Big Sky Conference.
The Bobcats were within range in the final three minutes but couldn't get over the hump against Portland State.
Knowing what we already know about Montana football coach Bobby Hauck, he's probably pretty happy Jeff Choate is staying in Bozeman. 
Montana falls late to Northern Arizona to drop to 2-4 in Big Sky play
Despite 21 points by Carmen Gfeller, the Montana Lady Griz lost at Northern Arizona Saturday morning.
Montana set for second game of series against Northern Arizona
Montana State announced Friday it won't compete in the Big Sky's spring football season. The Bobcats might still play a game or two.
MISSOULA — Montana won't be playing any of its usual opponents on the football field this spring, if the team plays at all.
Montana and Montana State are opting out of Big Sky football this spring, and that actually begins to restore the normalcy we crave.
Montana State's players felt they let last Saturday's game against Northern Colorado slip away. It didn't happen this time against Portland State.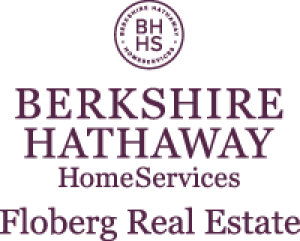 Susan B. Lovely - Berkshire Hathaway Home Services Floberg Real Estate
The Cats and Griz initially hoped to be a part of the league's six-game spring season, but now they're looking at possibly playing two games each.
Billings Senior alum Kola Bad Bear had a career-high 16 points to spark MSU's late rally.
The Bobcats are now on a four-game win streak with three consecutive wins coming by closing out the game strong in the final, decisive moments.
The Montana women's basketball team put together arguably its best performance of the young season Thursday in an 83-74 win at Northern Arizona.
AD Krista Montague said some schedules could take shape by early February.
MISSOULA — It was about as perfect of a start to a game as the Montana men's basketball team could have hoped for.
The departure of Southern Utah leaves the Big Sky with 12 football teams and 10 basketball teams.