Commentary: Student-athletes shouldn't be forced to "grind" during a pandemic
BILLINGS — Junior college transfer Raoul Harley has signed a letter of intent to play men's basketball at Rocky Mountain College, Battlin' Bea…
Alyssa Perez was the MVP of the NJCAA Region I Division II championship game.
The annual rodeo, which draws competitors from across the country to Casper, was set to run June 14-20.
CHICAGO - Northwestern coach Chris Collins has fixed up his garage. Notre Dame coach Mike Brey has taken up Pilates. Loyola coach Porter Moser…
MSU coach Jeff Choate is confident all his assistant and players are dealing with this spring's unusual circumstances. 
Kyle Mangas averaged 26.9 points for Indiana Wesleyan.
One of the best players on a Class AA co-championship team will continue her basketball career with the Battlin' Bears.
Fleming catches and plays in both the infield and outfield for Big Timber.
The 6-foot-6 all-state player will continue his basketball career in Glendive.
FORT LAUDERDALE, Fla. - St. Thomas Aquinas linebacker Jaydon Hood took an early-spring visit to Minnesota last month. He spoke to the coaches,…
Providence's Zaccheus Darko-Kelly had one scholarship offer to a four-year college out of high school. Now he could be on the cusp of winning …
Other UW coaches might be forced to take pay cuts because of the ongoing coronavirus pandemic.
Throughout the season, Sprinkle expressed a savvy understanding of the pulse of his team and how to trigger better performances.
A Billings Senior outfielder and a Dawson CC utility player have signed with DSU to continue their softball careers.
From an original list of 100 candidates, Darko-Kelly is now in the final 14 for the Bevo Francis Award. 
What happens if there's no football? It would be especially hard on Montana since it relies on ticket sales more than anyone else in the Big Sky.
Donation will fund UW spring sports student-athlete scholarships
Curious what the Montana men's basketball roster is going to look like next season? We were too.
The reigning Class A state boys cross country champion will compete in the Big Sky.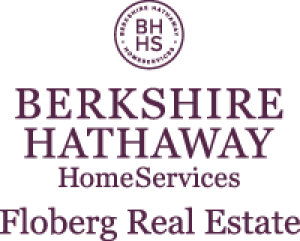 Susan B. Lovely - Berkshire Hathaway Home Services Floberg Real Estate
DCC's catcher will continue his baseball career at an NAIA school in Oregon.
Shannon Schweyen was one of many factors that led Montana girls basketball players to sign with or commit to UM.
MILES CITY —  Montreal native Benjamin Datro signed a national letter of intent to join the men's basketball program at Miles Community College.
MILES CITY — Cassidy Acor of Havre has signed a letter of intent to play volleyball at Miles Community College.
Shannon Schweyen may not be back next season, but she'll always be Lady Griz royalty to Missoulian sports editor Bill Speltz.
Fa'ali'l averaged 18 points per match her senior season.
Schweyen was 52-69 in four seasons as head coach of the Montana Lady Griz.