One contingency that has seemed to gain traction of late is the idea of pushing the football season back to the spring.
Ivery Fritzler received athletic scholarship offers from several colleges. Rocky won out for several reasons.
Javyon Lewis was a productive bench player for the Pioneers last season.
Taylor Mims was a three-time all-Pac-12 selection during her career with the Cougars.
Miles Community College has signed a 6-foot guard from Frenchtown.
BUTTE — One of Butte's recent positive COVID-19 tests belongs to a member of the Montana Tech football program.
The Bobcats lost some talented receivers to graduation, but there is no shortage of promise with the group for 2020.
Montana soccer coach Chris Citowicki is thankful for all the freedoms and opportunities the United States has given him, and he'll be celebrat…
Begger played at DCC during the 2017 and 2018 seasons.
In an ideal world, a full, 11-game schedule would start Aug. 29. But those plans were thrown into disarray by coronavirus.
BILLINGS — Evan O'Kelly has been named the director of communications for the athletic department at Montana State University Billings, return…
Dawson Community College's first e-sports coaches are from Glendive and Billings.
DALLAS - Texas made headlines recently when it revealed that 13 football players had tested positive for COVID-19 with 10 more in self-quarant…
Montana got a commitment Sunday from a former Arizona defensive end who's started 26 games in the Pac-12.
MISSOULA — Marc Mariani has long been one to exceed expectations.
"At some point you just have to tell yourself now is the right time," Person said.
His career included six different NFL teams.
During a time of unrest, it's important to note that Grizzly athletes are every bit as gracious and grateful as they were 50 years ago. 
Reports indicate that at least one Montana State football player has tested positive for coronavirus.
DALLAS - Call it half-full or half-empty. Either way, a state of Texas decision to limit the capacity of college football stadiums to 50% capa…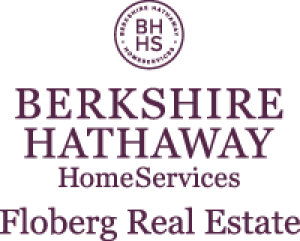 Susan B. Lovely - Berkshire Hathaway Home Services Floberg Real Estate
The Montana Grizzlies got their second-known football commit in the class of 2021, landing a 2-star wide receiver from right in town.
After discussing racial injustice frequently in recent months and participating in a protest in Bozeman, Danny Sprinkle spoke candidly Thursda…
Luke Fennelly will join the Yellowjackets as assistant men's basketball coach beginning July 1.
The message at the top of UCF's football Twitter page lays it on the line bluntly and accurately: "Want to help us go 1 and 0? Wear a mask."
After being adopted, she later attended Billings Skyview and now competes for the Yellowjackets. 
Ryan Running Crane to join Argos. 
The cuts to athletics and other programs at the colleges include 16 layoffs.