The GNAC's CEO board made the announcement Thursday in a press release.
Knowing the high-level athletes he works with, Jeff Choate joked that he still didn't think his team would perform well.
Tilleman was an all-American football player at Chinnok High School, all-conference for the Montana Grizzlies and played 12 years in the NFL.
MISSOULA — The Big Sky Conference is committed to playing football in the spring, commissioner Tom Wistrcill told the Missoulian and 406mtspor…
With tremendous physical ability, Reynolds is one of MSU's latest small-town finds.
Bushman helped the J-Hawks to a second-place finish at last year's state tournament.
Trump's advisers say the episode underscores how the president's unconventional style gets things done.
INDIANAPOLIS (AP) — Now that the Big Ten has a rescheduled kickoff weekend, coaches and players can start the sprint to opening day.
It will be her second appearance at the NJCAA cross country meet.
The Division I Council approved new changes for the spring FCS football season, practice start dates
The Montana football team gets its seventh known commit in the 2021 recruiting class.
NCAA approves Nov. 25 start date for men's and women's basketball
The Champions Center at the University of Montana reopened Wednesday after being closed for four days as a precautionary measure because an un…
The possibility of a spring FCS season is closer to becoming a reality.
When it came time to confront a global pandemic, we should've known college football would whiff on the tackle.
Players were pumped. Coaches were stoked. Fans seemed relieved. Even the president was pleased.
Commissioner Craig Thompson says returning to competition includes finalizing plan to implement rapid response testing amid pandemic.
18 student-athletes at Casper College have tested positive for the novel coronavirus and two teams have been placed in quarantine.
University of Wisconsin athletic director Barry Alvarez, who was the football scheduling chair of the Big Ten's return-to-competition task for…
The University of Montana cancels its '95 Championship Night.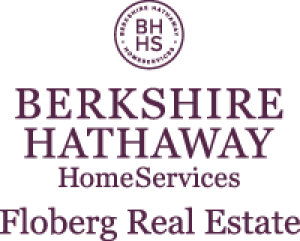 Susan B. Lovely - Berkshire Hathaway Home Services Floberg Real Estate
Both Rocky Mountain College and Carroll College were named five-star gold level members.
Camila Noe won the Big Sky Conference cross country title last fall as a freshman. The Bozeman High graduate is having to shift her attentions…
Dickinson State's defense pitched a shutout in the second half and limited Dakota State to 234 total yards.
The Billings Senior record-setter finds fertile training ground in Utah during Pac-12 pause.
As a potential fall practice schedule and spring season begin to take the earliest of shapes, the Montana football team is back at work prepar…
The contract has 10 pages detailing how the Clemson football team is to be fed at the Hilton Garden Inn hotel the night before a game.
In an unusual season, the Associated Press released their preseason college football Top 25. Find out if your team ranked.