Not every college basketball player who competes in the NCAA Tournament ends up in the NBA. While some don't turn pro at all, others end up as…
One school's beloved pastime might annoy the heck out of everyone else. Here are 21 school traditions that other college sports fans find loat…
Duke's Mike Krzyzewski let the NCAA have it last week.
Highlights from Saturday's men's and women's college basketball games across Montana and Wyoming.
MINNEAPOLIS - When Minnesota plays Michigan State in its biggest home game yet this season Sunday, it won't be a coaching matchup between Tom …
On Thursday night at the NCAA Convention's annual "State of College Sports" plenary session, Mark Emmert, a president rallying his constituent…
The Big Ten has suspended Illinois guard Alan Griffin for two games, the conference announced Thursday. Griffin, a sophomore, was ejected from…
BUTTE — Rocky Mountain College suffered its fifth straight loss Thursday night, falling at Montana Tech 81-53 in Frontier Conference men's bas…
BOZEMAN — Fallyn Freije had 20 points and nine rebounds and Martha Kuderer added 19 points as Montana State ran past Southern Utah 91-65 on Sa…
HARTFORD, Conn. - As Jim Calhoun and his reborn basketball life have been celebrated, the bright light of national exposure has shined on a li…
Find out who is new, who is returning and projections for all 14 Big 10 teams.
There were two days in Juwan Howard's life that he chose Michigan. Both ended in tears. The first was almost exactly 29 years ago, when he ros…
The reigning Southeastern Conference Defensive Player of the Year against last season's Big Ten Player of the Year. Ashton Hagans versus Cassi…
ROSEMONT, Ill. - Tom Izzo left the podium after about seven minutes Wednesday morning, and Fran McCaffery strode up a few seconds later. Iowa'…
Michael Savarino knows there's one mistake he can't make this year with the Duke basketball team. Blurt out the word "Poppy."
North Carolina's class of 2020 got bigger, literally, with the overnight addition of a five-star prospect. Walker Kessler, a 7-0, 245 pound ce…
University of Virginia men's basketball coach Tony Bennett declined a raise offered to him following a national championship win saying in a s…
The way Bill Jackman tells the story, Mike Krzyzewski had driven to Grant, Neb., to get Jackman's signature on a national letter of intent to …
LOS ANGELES - The consensus top basketball prospect in the country is on his way to USC. Evan Mobley, the No. 1 overall recruit in the 2020 cl…
SACRAMENTO, Calif. - Marcus Bagley roared into the regional basketball scene a year ago, a high-profile recruit from a high-profile family of …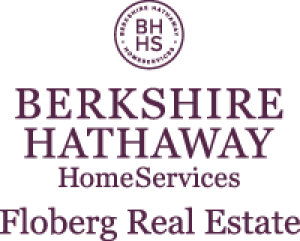 Susan B. Lovely - Berkshire Hathaway Home Services Floberg Real Estate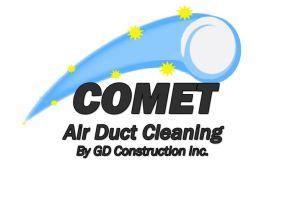 LEXINGTON, Ky. - The recruiting roller coaster that has wound its way through the John Calipari era of Kentucky basketball has taken fans on q…
DURHAM, N.C. - Javin DeLaurier's most productive game coincided with the stunning end to Duke's 2019 season. As Michigan State knocked the top…
LEXINGTON, Ky. - For decades, two losses had reigned as the most painful in Kentucky Wildcats men's basketball history. The 72-65 loss to Texa…
WEST HARTFORD, Conn. - A slice of pizza, a cigar and an iced tea at arm's reach. This was Geno Auriemma, relaxed as usual, Monday afternoon at…
Back in late February, five-star recruit Jonathan Kuminga made his way to Lexington to see the second-to-last Kentucky basketball home game of…
The fuse on the this-is-who-we-are moment had been burning for a long time in advance of Saturday's flash-bang news that shook up the national…
Fred Hoiberg is sitting in the lobby restaurant of the hotel that is serving as his temporary home. Game 1 of the NBA Finals is playing on a l…