Schlepp scored the first two touchdowns for Bozeman Gallatin in the Raptors' inaugural season this past fall. 
Following a ruling by the Supreme Court on Monday, the door is opening to allow more compensation to college athletes. How might it affect the…
After 18 years at Montana State, Andy Bolich is going out a national champion.
The Big Sky Conference announced a new media rights deal with ESPN+ earlier this month, a move that has received glowing reviews across the Mo…
"I broke my face" isn't a common football injury, but that's what Montana Grizzlies signee Daniel Britt had to overcome to make it to this poi…
College National Finals Rodeo
Moeykens rallied to the title Saturday and helped the MSU women to their first team championship since 2011, and third overall.
There's a balancing act between fatherhood and high-level college football coaching. Montana's Bobby Hauck, Shann Schillinger and Brent Pease …
Jordan Reed was interested in Wyoming when Brent Vigen was offensive coordinator. That changed with Vigen's arrival in Bozeman.
Caleb Berquist is poised to make history for the Montana State men's rodeo team at the College National Finals Rodeo on Saturday.
CASPER, Wyo. — The Montana State women's rodeo team increased its lead to more than 100 points Friday heading into the short go at the College…
College National Finals Rodeo
After nearly a decade away from Montana State, Katie Bussey always felt her return was inevitable.
The Montana State women were 80 points ahead entering the final stage of the third go-round Friday morning in Casper. 
Former Montana Grizzlies soccer player and Bozeman High grad Alexa Coyle signed a pro soccer contract and will continue her career in Edinburg…
College National Finals Rodeo
Sammy Evans has jumped her way from Havre High to the University of Montana and now to the Olympic Trials.
Duncan Hamilton has long known the time he needed: 8 minutes, 32 seconds.
Hansen recently de-committed from the Montana Lady Griz.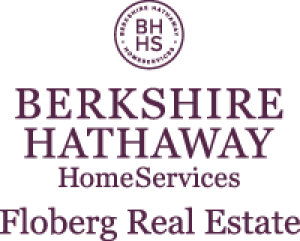 Susan B. Lovely - Berkshire Hathaway Home Services Floberg Real Estate
MISSOULA — Montana junior safety Robby Hauck was one of only three players from the Big Sky Conference to earn a place on the College Sports I…
The duo's victory Tuesday moved them into fourth place in the overall standings.
College National Finals Rodeo
The trio's declarations on social media of their intent to return to Montana State for a final year all came on June 7 and with the same messa…
Entering her senior year, Wacker has scored 1,759 career points.
In the Big Sky Conference, only Weber State is ranked higher. 
Four Bobcats will have at least one more week of competition in their season as they chase spots on Team USA.