Montana added a second commit from Bozeman in just as many days, bringing a pair of brothers to Missoula.
Montana picked up its fifth-known in-state commit in less than a week, this one coming from Bozeman.
Xavier Bishop scored 22 points and Montana State earned its first road victory to open a season in 18 years.
The shooting was promising, but the defense needs to improve. 
This is why the presence of Darian White, a sophomore point guard and a preseason All-Big Sky selection, is vital to MSU women's coach Tricia Binford.
Montana picked up yet another commitment from an in-state kid, this one coming from Savage.
Montana State faces a taller order in its season opener at UNLV on Wednesday.
Xavier Bishop is tasked with replacing first-team all-conference point guard Harald Frey, who started every game the past four years.
Montana picked up another commitment from an in-state kid, this one coming from Whitehall.
The Montana Lady Griz will be the first UM athletic program to compete in 2020-21 when they battle Utah State in Logan Wednesday afternoon.
MISSOULA — The Big Sky Conference is already experiencing numerous hitches in its non-conference schedule.
In the second year under head coach Danny Sprinkle, Montana State hopes to convert more 3-pointers and play at a faster tempo.
Montana State opened its signing period with five athletes committing to join the women's team next year.
Entering Danny Sprinkle's second season as head coach, Montana State's roster is again filled with newcomers.
Like their counterparts at UM, Montana State backers have been trying to come to grips with not having the annual Brawl of the Wild on the Sat…
The Montana athletic department has put in place budgetary limits for all coaches. It will have an affect on scholarships and recruiting.
Sentinel's Camden Sirmon is going to be sticking around Missoula for a little while longer, committing to the Montana Grizzlies one day after …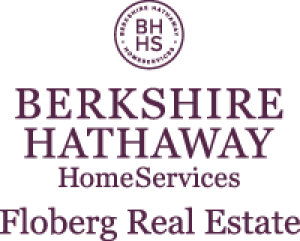 Susan B. Lovely - Berkshire Hathaway Home Services Floberg Real Estate
Mann, who is 6-foot-5 and 220 pounds, will play defensive end for the Griz.
There will not be fans at Dahlberg Arena to start the 2020-21 University of Montana men's and women's basketball seasons, the school said in a…
When Missoula Sentinel and Billings West clash in the State AA football title game Friday, there will be some Cat-Griz flavor as the Spartans …
Perhaps Bobby Hauck said it best: "I can't believe we're not playing."
Montana State will play teams from the Mountain West, Pac-12 and West Coast conferences in non-league play.
Guaranteed payout basketball games have never been more important for mid- and low-major schools — but traveling for them is a dilemma 
Confident the Montana State basketball teams will finish the season, athletic director Leon Costello is just as sure they will deal with deman…