Montana State athletes made school history Saturday in the men's high jump, women's javelin and men's 400-meter hurdles.
Forsyth native Cade Johnstone brings home his first individual Big Sky track and field championship for the Montana Grizzlies.
Bozeman product Lucy Corbett took first place and set an MSU school record in the high jump Friday at the Big Sky outdoor track and field cham…
Montana's track and field team soars to one individual title on the third day of the Big Sky championships, while the Griz softball team survi…
MISSOULA — The Montana Grizzlies softball team started Thursday with an upset win, then lost a tight one in the second round of the Big Sky Co…
Montana State's Caleb Neth, a Manhattan product, earned his third bronze medal in Big Sky Conference competition.
A Michigan State grad transfer announces his commitment to the Montana football team.
Montana has two of the top three leaders in the women's heptathlon after the first day of the Big Sky outdoor track and field championships.
MISSOULA — Four players from the Montana softball team earned All-Big Sky Conference honors on Tuesday, the league announced.
As a multi-event competitor, Caleb Neth must refocus rapidly as he moves on from one event to another. It's a skillset he applies to his life …
The Manhattan native didn't initially plan this path, but he's making the most of the extra year of eligibility granted by the NCAA because of…
MISSOULA — Montana couldn't carry over the momentum from its series-opening upset victory over Weber State and will now face an uphill climb a…
Cam Gardner has loved football since he was a child. He embraces the work required to enjoy the exhilaration of a game-day atmosphere.
The dismissal of five Lady Griz players — four from Montana — signals the end of not only an era but a formula that Robin Selvig used to build…
Montana is one of 42 states that does not use a shot clock for high school hoops.
Robertson has been Montana State's special teams coordinator since 2016.
The Montana men's basketball team added DePaul transfer Oscar Lopez Jr. to the roster. Lopez is the fourth scholarship player to join the Griz…
One is from Alaska and the other from Arizona.
MISSOULA — Sisters Jordyn and Shelby Schweyen are no longer members of the Montana women's basketball team.
Battle will arrive at MSU with three years of eligibility — an extra year because of the COVID-19 pandemic.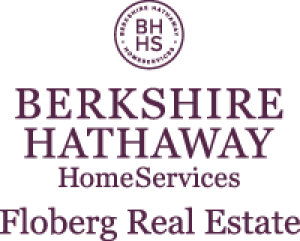 Susan B. Lovely - Berkshire Hathaway Home Services Floberg Real Estate
CORVALLIS, Ore. — Competing in the highly competitive Oregon State University High Performance meet, featuring athletes from more than 50 scho…
The 28th overall pick has multiple connections to MSU.
MISSOULA — New Montana women's basketball coach Brian Holsinger's recruiting connections are already paying off.
New Montana Lady Griz coach Brian Holsinger names the second member of his assistant coaching staff.
The Montana Grizzlies men's basketball team adds needed size, depth at center, and some versatility on the perimeter with a trio of newcomers. 
The NCAA recently adopted its one-time transfer rule that will allow all players to change schools once without losing a year of eligibility, …
Both MSU coaches acknowledged they will have to adapt to the new rule. However they feel about it, for better or for worse, they will have to …