Jeff Choate wasn't hesitant to make his feelings known about how the NCAA and Power 5 conferences have handled the coronavirus pandemic.
Coaches, athletic directors reach to fall postponement of Big Sky sports
Bryce Sterk and Travis Jonsen were both signed as undrafted free agents by NFL teams in Florida. 
UM track and field coach Brian Schweyen resigns from head coaching position
All fall sports in the Big Sky have been moved to spring 2021.
Before the news was publicly announced, Montana State coaches told their athletes directly their seasons wouldn't be happening this fall. But …
Montana volleyball, soccer and cross country fans will likely find out Thursday whether the Grizzlies will have a 2020 season.
Jeff Choate said he believes college football will survive without a season for now. But he prefaced that by saying an in-depth plan will be e…
Montana State returns 11 letter winners from one of its best teams in 15 years. The Bobcats open Sept. 18 against Montana. 
Eastern Washington bailed out on all fall sports, but will the rest of the Big Sky Conference follow suit? We will likely find out Wednesday.
Though their season is in doubt, the Montana volleyball team is enjoying every minute of the practice floor.
Frey finished his career at Montana State in March as the program's all-time leader in games played.
Without OTAs and exhibition games, it's even harder for someone like ex-Griz linebacker Dante Olson to make an NFL team in 2020.
Neil Daily is the second class of 2021 West football player to commit to MSU.
The Montana football team was supposed to kick off fall camp today. Instead, the Griz gathered at Washington-Grizzly Stadium to talk about the…
Montana State's head coach and four players had many messages for their fans -- including that they'll be ready to go come spring.
Even as Montana State practiced Friday morning, the Bobcats' future remained murky.
Montana State athletic director Leon Costello said the football program is embracing the opportunity to play in the spring. 
The Big Sky Conference is postponing its conference slate of football games to the spring semester because of the coronavirus pandemic, the le…
Northern Arizona University is going ahead and charging students the $150-per-year athletics fee, and the $96-per-year student services fee co…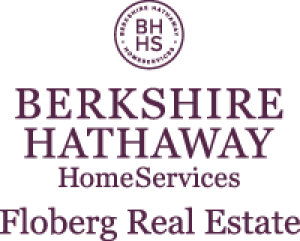 Susan B. Lovely - Berkshire Hathaway Home Services Floberg Real Estate
Fall sports in the Big Sky Conference appeared to live at least another day Thursday as the league decided not to announce a decision about th…
"I can't imagine putting in all that work and effort just to be told you're not going to play," former Griz offensive lineman Will Poehls on t…
BUTTE — After a successful stint in Butte, Derek Selvig has his first head coaching job.
The NCAA is leaving the decision about fall sports championships up to each Division and set their deadline as Aug. 21.
MISSOULA — The NCAA Board of Governors left the future of fall sports championships idling in uncertainty following its Tuesday meeting.
Montana gets its second commitment from a 3-star prospect in the 2021 recruiting class, this one coming from a defensive player out of Havre.