Michael Steadman should provide a big boost for UM men's basketball
Montana State has three quarterbacks vying to be the starter who have won Division I games in their careers. Head coach Jeff Choate believes t…
As UM finished up its first week of official practices, one thing is clear: It will be an interesting season of college basketball.
Montana football coach Bobby Hauck remains committed to opposing the NCAA's proposed one-time transfer rule, even as it gains steam.
MISSOULA — If this were a typical autumn in Missoula, Montana women's basketball fans would be grabbing their maroon gear out of the closet, a…
The Big Sky could be going to a six-game schedule for football in the spring.
When the NCAA announced Wednesday that winter sport athletes will be granted an extra year of eligibility, seniors gained the chance to return…
Decision made "in consultation with our health administrators and football coaching staff," school's AD says. 
Winter sport athletes will gain an extra year of eligibility and an extra year to complete their eligibility, the NCAA announced Wednesday.
The Big Sky will have 20 games for men's and women's basketball, and for the first time will include back-to-back games at single venues.
The Montana Grizzlies returned to the football field last week for their first official practices since March as they prepare for whatever lies ahead.
Danny Sprinkle officially begins his second season as Montana State's head coach Wednesday.
MSU has won the Rocky Mountain Conference three times each in the 15s and 7s and has been ranked as high as eighth in both formats nationally …
Montana picks up a recruit out of Cheney, Washington, the home of conference rival Eastern Washington.
Through a pandemic, a postponed season and a changed coaching staff, Montana State football looked the same as it has for the last five years.
Bummed out about the fact there's no Cat-Griz football game this fall? You're not alone. But cheer up, there's always the cold war.
Roars from Bobcat Stadium on a fall Saturday will be replaced by silence. The bustling in the parking lots won't be the same. The final score …
Former Montana linebacker Dante Olson is getting another shot in the NFL.
Montana State fans will get their first look at North Carolina State transfer Matt McKay at quarterback Saturday via live stream.
The event was originally scheduled for Sept. 19 at Heroes Park in Bozeman but was later postponed due to weather.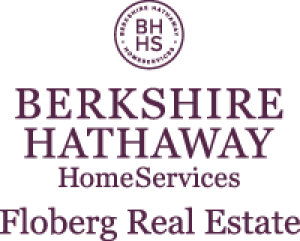 Susan B. Lovely - Berkshire Hathaway Home Services Floberg Real Estate
Montana, Montana State and other FCS programs might have a better chance to win a national title this spring, if there ends up being a season,…
Former Montana linebacker Dante Olson isn't completely done with the NFL yet.
Could Southern Utah be leaving the Big Sky for the WAC?
Tricia Binford has heard all kinds of ways teams are approaching their nonconference games this upcoming season.
Former Montana Griz Dan Kistler Jr. is enjoying his time as an assistant with the upstart Mississippi State Bulldogs, who knocked off defendin…
MISSOULA — The University of Montana women's basketball program welcomes a new play-by-play broadcaster this season. Shawn Tiemann has been na…
Annika Danenhauer's first year as a college golfer resembled what most freshmen deal with at the NCAA Division I level: a mix of highs and lows.