Five Montana Grizzlies and three Montana State Bobcats picked up their first preseason accolades when the HERO Sports FCS Preseason All-Americ…
Fisher is the fourth in-state athlete this month to announce his intention to join the Bobcats in 2021.
BOZEMAN – Montana State women's basketball coach Tricia Binford did not have to look far to find her next assistant.
Where will Dillon product Troy Andersen play for Montana State this fall? The Bobcats are still sorting out the best fit -- and best way to ke…
Incoming Montana QB Kirk Rygol breaks down why he decided to transfer to the Griz, what he feels he'll bring to UM and his path to his fourth …
Montana and Montana are both ranked in the HERO Sports FCS Preseason Top 25 as five Big Sky Conference teams land in the top 18, including fou…
MISSOULA — Montana softball outfielder Anne Mari Petrino held out hope that she would get to play some more softball this spring and end her c…
Two female athletes want a federal judge to dismiss a lawsuit challenging a new Idaho law banning transgender women from competing in women's …
Montana got a commitment from a former University of South Florida backup QB who will be suiting up for his fourth college team in four season…
Athletic director Leon Costello said the health and safety of all MSU athletes will remain a high priority as facilities open June 1.
Four games have been dropped off the men's and women's Big Sky Conference regular-season schedule
Kade Cutler is the second Montana player in two days to commit to the Montana State football program for 2021. 
Laurel's quarterback and safety will play on the defensive side of the ball for Montana State.
Roderick was one of the most highly touted athletes in state history. But he was, and still is, humble to the core.
LAUREL — Laurel quarterback and free safety Eli Aby has committed to play football for Montana State in 2021.
Can Montana State be even better at safety this fall? Kane Ioane thinks so.
MISSOULA — Michaela Hood's time on the softball diamond at Montana was marked by the highest of highs and the lowest of lows.
BOZEMAN — Montana State has officially taken control of the all-time Brawl of the Wild Series over Montana. 
Big things are again expected from Montana State's veteran linebacker corps.
"I didn't enter the transfer portal to sit on the bench. I'm coming in hair on fire trying to get a spot," AJ Forbes on transferring from the …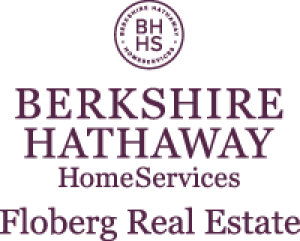 Susan B. Lovely - Berkshire Hathaway Home Services Floberg Real Estate
As the offseason continues, the Bobcats have experienced roster turnover and scheduled nonconference opponents.
Levi Crum waited nearly 11 month for the opportunity to join the Montana football team. The high school senior from Washington got the call ea…
Montana State has much to consider before playing sports again. Athletic director Leon Costello and football coach Jeff Choate talked about it…
Emily Sullivan figured a 12-foot pole vault would get her a scholarship. She never got the chance, so she's walking on at Montana State.
Questions surrounding football guaranteed buy games are having a massive impact on college basketball scheduling 
Parks and driveways have become the go-to place for basketball players looking to keep their shot from getting rusty.
MISSOULA — While NCAA tournament berths have proven elusive for the Montana women's basketball team, there is one former Lady Griz who seems t…