The Montana State defensive coordinator will become Boise State's co-defensive coordinator and safeties coach, BSU announced on Monday.
Jeff Choate, who coached Montana State's football team from 2016 to 2020, is leaving to be co-defensive coordinator at Texas.
In the end, the result was worth the extended wait — and the extended match.
Ex-Montana State assistant has coveted job security at his alma mater, but the work is just beginning.
Despite 28 points from Brandon Whitney, the Montana men's basketball team fell in double overtime to Sacramento State as three Grizzlies foule…
Smiling and laughing on their way to the locker room, Montana State's players were relaxed at halftime.
Photos from the basketball game between the Lady Griz and Sacramento State Hornets at Dahlberg Arena, Saturday, Jan. 23, 2021 in Missoula. 
Corbett broke a 24-year-old school record at Montana State.
Often focused and unwavering, Jeff Choate became visibly emotional as he reflected on what he was leaving behind.
Montana State completed a rare sweep in Flagstaff to go 6-0 in the Big Sky.
MISSOULA — Poise in a pinch propelled the Montana women's basketball team to a momentum-building home win over Sac State Saturday morning.
Texas has chosen Jeff Choate as its next linebackers coach, just a couple weeks after he nearly became Boise State's head coach.
Coming off a great performance from Mack Anderson, the Montana men's basketball team looks for a big road sweep of Sacramento State.
With the goal of crowning a men's and women's champion during the ongoing coronavirus pandemic, the Big Sky's decision makers are planning how…
Led by the most prolific scorer in Big Sky Conference play, Carmen Gfeller, the Lady Griz will shoot for their first league series sweep Satur…
MSU is on a six-game win streak for the first time since 2003-04. The Bobcats' 5-0 start to conference play is their first since 2004-05.
The Bobcats dictated the pace of Thursday's game early and cruised to a victory. 
MISSOULA — Formidable forwards Carmen Gfeller and Abby Anderson presented quite the conundrum for the Sacramento State women's basketball team…
Montana bounced back with a big win on Thursday night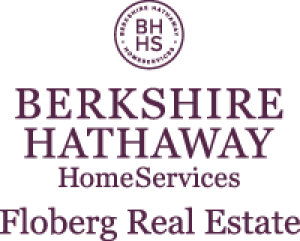 Susan B. Lovely - Berkshire Hathaway Home Services Floberg Real Estate
Northern Colorado becomes the fifth team to opt out of the Big Sky spring football season.
Montana gets a commitment from a high school offensive lineman out of Kansas who had a walk-on opportuntiy at a Big Ten school.
In his first year at MSU, Abdul Mohamed is averaging 5.7 points and 5.6 rebounds. And he's given the Bobcats a defensive boost.
Montana State was about 25 points per game better against Portland State than Northern Colorado.
Montana ready to hit the road for a matchup with Sacramento State
MISSOULA — Six weeks after the Montana women's basketball team was supposed to play its first Big Sky Conference home game, it's really going …
BOZEMAN — Montana State junior Jubrile Belo was selected Monday as the Big Sky Conference's men's basketball player of the week.