Redshirting last season, Jaharie Martin was eager to take the field more often. In glimpses, the young Montana State running back showed capab…
Tom Wistrcill is confident college sports will start. He's not sure when.
One contingency that has seemed to gain traction of late is the idea of pushing the football season back to the spring.
The Bobcats lost some talented receivers to graduation, but there is no shortage of promise with the group for 2020.
"At some point you just have to tell yourself now is the right time," Person said.
His career included six different NFL teams.
Reports indicate that at least one Montana State football player has tested positive for coronavirus.
After discussing racial injustice frequently in recent months and participating in a protest in Bozeman, Danny Sprinkle spoke candidly Thursda…
Luke Fennelly will join the Yellowjackets as assistant men's basketball coach beginning July 1.
Before becoming Montana State's offensive coordinator, Justin Udy studied as much as he conceivably could.
Not many things in Josh Perkins' life arrive conventionally.
Montana State has had a quarterback battle in each of Jeff Choate's first four seasons at head coach. This fall will be no different, with thr…
Hosting graduations for Belgrade and Bozeman has given MSU a road map of sorts for athletics.
The conference offers NCAA and NFL assistant coaches the opportunity to exchange ideas on concepts and philosophies.
Lerman won back-to-back national championships in Argentina in 2018.
There's clarity at Sacramento State and Cal Poly, but coronavirus will also have a say in the 2020 season.
Kollar was the first lineman in Big Sky Conference history to be first-team all-league three times.
The decision to leave Montana State for Boise State was an easy one for Matt Miller, and it had little to do with football.
Sam Lecholat of Sheridan, Wyoming, became the first member of MSU's 2021 recruiting class when he committed in January.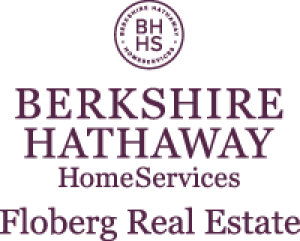 Susan B. Lovely - Berkshire Hathaway Home Services Floberg Real Estate
MISSOULA — Kade Cutler grew up in Philipsburg as a die-hard Montana football fan, going to home games for the past decade-plus with his family…
With a packed Bobcat Stadium as his background on a video press conference, Nate Potter smiled and waited a moment while he pondered.
The cancellations are in response to continuing health concerns during the ongoing COVID-19 pandemic.
Five Billings Gazette sportswriters give their opinions on five (mostly) topical questions.
Brothers Wilson and Mitch also played football for MSU. 
Brott's older brothers Wilson and Mitch both played for the Bobcats.
Jeff Choate speaks on George Floyd, path forward for Bobcats