Cam Gardner has loved football since he was a child. He embraces the work required to enjoy the exhilaration of a game-day atmosphere.
Robertson has been Montana State's special teams coordinator since 2016.
One is from Alaska and the other from Arizona.
Battle will arrive at MSU with three years of eligibility — an extra year because of the COVID-19 pandemic.
The 28th overall pick has multiple connections to MSU.
The NCAA recently adopted its one-time transfer rule that will allow all players to change schools once without losing a year of eligibility, …
Both MSU coaches acknowledged they will have to adapt to the new rule. However they feel about it, for better or for worse, they will have to …
It serves as an indication of what new Bobcats head coach Brent Vigen thinks of his players only a couple of months after he took the job, but…
MSU personnel were ecstatic to host limited fans for a football competition for the first time since the coronavirus pandemic began more than …
Montana will host MSU at Dornblaser Field on Saturday with the opening event of the dual starting at 11 a.m.
Fleute played in 17 of MSU's 23 games this past season as a sophomore. He averaged five minutes and 1.3 points.
Storming around Bobcat Stadium's field, Shawn Howe had work ahead of him.
Whether pass catching or blocking, Bobcats coach Brent Vigen said the tight ends "will be counted on pretty heavy here."
Hamilton and Schneider moved into the top 10 in the West Region.
Montana State might be closer to choosing its next starting quarterback.
"When we're all on the same page and we're all working together, I think great things can happen. I think this is the first step in many." Mon…
Montana State Spring Rodeo No. 1
The NCAA announced Monday it "supports transgender student-athletes" and will only allow states that are "free of discrimination" to host cham…
Reinalda is in the midst of a post-graduate year refining his play at Donar academy in Groningen, Netherlands.
Montana State appears to be loaded at running back heading into the fall.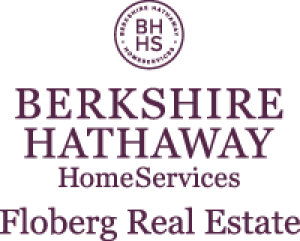 Susan B. Lovely - Berkshire Hathaway Home Services Floberg Real Estate
The annual Little Sullivan Awards Banquet is May 8 at Fairmont Hot Springs.
Battle was a top-100 recruit when he signed with Washington.
Montana State had two all-around winners at its spring rodeo.
Montana State's offense turned conventional wisdom upside down Saturday.
Montana State won 17 of 30 events in its first home outdoor meet in nearly two years.
MSU's men won in a runaway, and the women held off Montana Western.
Alvidrez was a two-time all-Big Sky pick at Montana State and was inducted into the school's Hall of Fame in 2018.