Montana State's athletic department may be trying to support more athletes in the near future despite a possible loss of funds.
The athletic director also discussed construction plans for MSU's $18 million Bobcat Athletic Complex.
Danny Sprinkle has used his cell phone more than ever. Tricia Binford has worked on puzzles with her daughter. Jeff Choate has spoken to his f…
From zero to 15, the number of spring practices that Big Sky Conference football teams got in varied greatly.
The former Washington Huskies transfer led the Big Sky with 15 sacks last season.
The NCAA has announced all spring student-athletes will be eligible for another year to play, while winter sports will not
Turnage led her Idaho Falls high school to the state volleyball championship in the program's second year of existence.
Anne Mari Petrino was looking forward to finishing a 'special' year for Montana softball. Now she's back home in Pullman, Washington, looking …
Ioane and the rest of the Bobcats advanced to the FCS semifinals last season.
The Bobcats and Grizzlies will each play six home games during the 2020 season.
MISSOULA — Missoula Sentinel junior Alex Germer has carved his own path outside the family norm, first by focusing on basketball and now by co…
Three veteran quarterbacks are vying for MSU's starting in the fall, and the only way to work with them now is via the Internet.
The Bobcats enter the offseason with possibilities that could shape the outcome of the upcoming year.
After a short time in non-coaching roles elsewhere, Justin Udy is MSU's offensive coordinator and quarterbacks coach.
Montana and Montana State will be featured 17 times apiece as Root Sports airs classic Big Sky Conference football games during April.
Jeff Choate has significantly more time at home these days.
Montana coaches trying everything they possibly can to keep their student-athletes in shape while they're forced to be apart.
McMahon is a 6-foot-6 wing who is considered the second best basketball player in Alaska. 
Choate said social distancing has taught his staff — especially him — a thing or two about technology. 
The Big Sky's cancellation includes all spring football practices and games.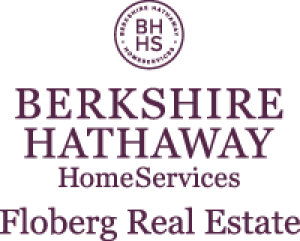 Susan B. Lovely - Berkshire Hathaway Home Services Floberg Real Estate
Frey is MSU's all-time leader in games played and started with 127.
It's the first commitment of the spring period for Montana State.
Tricia Binford wishes she could've told her team that its season was over herself.
Zach Hobbs averaged 0.9 points a game this past season.
The former Montana State OL started in Super Bowl LIV in February.
Montana State went 16-15 this season, finishing above .500 for the first time since 2009-10 and tying its highest win total since 2001-02.
Zeke Quinlan and Quentin Guliford saw their playing time diminish as the season evolved, and Guliford's year ended with an injury.