The Bobcats are headed to the Big Sky tournament in Boise next week.
A tight first 20 minutes gave way to a similarly tense second half Friday afternoon, but near-automatic free-throw shooting gave Montana State…
SACRAMENTO, Calif. – For three and a half quarters, it was a struggle as Montana State shook off the rust from an 11-day hiatus. In the end, a…
Montana State has its eyes on one of the five coveted byes in next week's Big Sky tournament.
The final two games of the regular season for Montana State have been pushed to Friday and Saturday, instead of Thursday and Saturday, the sch…
Bozeman's Duncan Hamilton has qualified for the NCAA Track and Field Championships for Montana State. 
Montana State qualified a full contingent of 12 athletes for the national championships.
 BOZEMAN  — Five Montana State skiers have been named to the All-Rocky Mountain Intercollegiate Ski Association team.
The Cats have now won seven straight. 
Tori Martell has made 195 3-pointers at Montana State. Her and teammate Sidney Zieske, who's considered a sophomore on MSU's roster, will grad…
Montana State's women finished third and the men fourth at the Big Sky Conference cross country championships.
Montana State finished behind Utah and Colorado.
Montana State rallied from an 11-point deficit in the second half but still fell to the winless Idaho Vandals.
Idaho is dealing with COVID-19 issues within its program.
Montana State's game against Idaho on Thursday will not be played as scheduled.
Looking back on his coaching past, Taylor Housewright compared creating his own philosophy to artists. They look at other styles and learn fro…
The Bobcats won a thriller over the top team in the Big Sky Conference.
Hamilton's converted mark is the third best in Montana State history in the mile, behind Patrick Casey and Cristian Soratos.
Tegan Wold earned her first victory as a Bobcat on Friday in Park City.
Brent Vigen has brought in three new coaches and is retaining seven others from Jeff Choate's staff.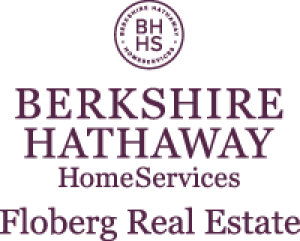 Susan B. Lovely - Berkshire Hathaway Home Services Floberg Real Estate
Montana State racked up 91 points Thursday to move into third place at the Rocky Mountain Intercollegiate Ski Association Championships.
Montana State struggled offensively and couldn't get the defensive stops when needed as Idaho State snapped the Bobcats' eight-game win streak…
North Dakota State has played 16 football games in a season twice and no fewer than 14 every year since 2010.
Last week, new Montana State head coach Brent Vigen signed a four-year contract, which was obtained by the Chronicle on Thursday morning, that…
In recent weeks, the Bobcats appear unflappable. Currently sitting second in the Big Sky, they've won eight straight games.
About a week after being named Montana State's head coach, Brent Vigen has selected his offensive and defensive coordinators.
The 2021 Brawl of the Wild football game between Montana and Montana State will be played in Missoula.