After receiving more early commitments this year than normal, Jeff Choate said the Bobcats can't accept many more because they don't know what…
Knowing the high-level athletes he works with, Jeff Choate joked that he still didn't think his team would perform well.
MISSOULA — The Big Sky Conference is committed to playing football in the spring, commissioner Tom Wistrcill told the Missoulian and 406mtspor…
With tremendous physical ability, Reynolds is one of MSU's latest small-town finds.
The Division I Council approved new changes for the spring FCS football season, practice start dates
NCAA approves Nov. 25 start date for men's and women's basketball
The possibility of a spring FCS season is closer to becoming a reality.
Camila Noe won the Big Sky Conference cross country title last fall as a freshman. The Bozeman High graduate is having to shift her attentions…
Proceeds from free-will donations, raffle items, and a 50/50 drawing will benefit student-athlete scholarships.
At 6-foot-10, Duffy grew as a player in the MSU men's basketball program. He lost his life in August fighting an Oregon wildfire.
Singleton played 198 special teams snaps in 10 games with the Eagles in 2019, making eight tackles.
Duncan Hamilton had a similar feeling as others across the Division I landscape when news came in August that fall sports would be postponed t…
For Montana State and other Big Sky schools, a spring season means starting with games in ... February.
An all-American distance runner in his storied Montana State career, Lyle Weese is well aware of the physical and mental demand of cross count…
Montana State coaches have questioned what moving fall sports to the spring would mean for scholarships and eligibility. On Friday, they recei…
Shroyer Gym won't be littered with Montana State volleyball fans this fall. Instead, it will be utilized as a learning space for students as t…
A young child at the time, Kenneth Eiden IV recalled seeing a photo at Spectators Bar & Grill of his father taking the field for Montana State.
Montana State has added a pair of three-star recruits to its 2021 class recently, including Bozeman's Kenneth Eiden on Monday. 
BOZEMAN — Montana State coach Jeff Choate recently vented to Bruce Feldman of The Athletic about the COVID-19 pandemic and the state of colleg…
Jeff Choate wasn't hesitant to make his feelings known about how the NCAA and Power 5 conferences have handled the coronavirus pandemic.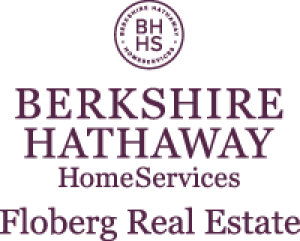 Susan B. Lovely - Berkshire Hathaway Home Services Floberg Real Estate
Bryce Sterk and Travis Jonsen were both signed as undrafted free agents by NFL teams in Florida. 
Before the news was publicly announced, Montana State coaches told their athletes directly their seasons wouldn't be happening this fall. But …
Jeff Choate said he believes college football will survive without a season for now. But he prefaced that by saying an in-depth plan will be e…
Montana State returns 11 letter winners from one of its best teams in 15 years. The Bobcats open Sept. 18 against Montana. 
Frey finished his career at Montana State in March as the program's all-time leader in games played.
Neil Daily is the second class of 2021 West football player to commit to MSU.
Montana State's head coach and four players had many messages for their fans -- including that they'll be ready to go come spring.