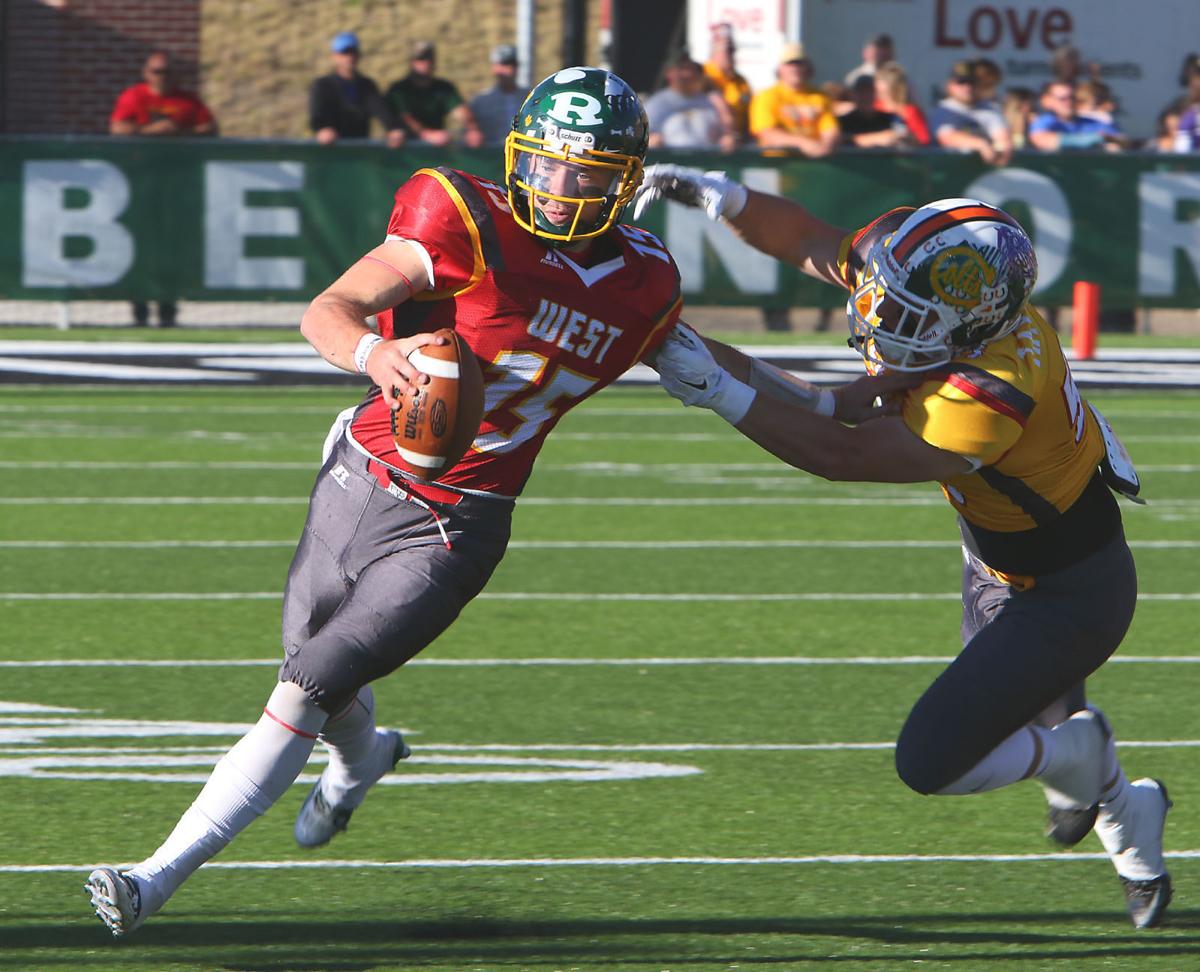 MISSOULA — Despite initially choosing track and field for his college path, Whitefish standout Luke May couldn't give up on the gridiron.
After a year throwing the javelin at the University of Minnesota, May is transferring back to his home state to play football. With walk-on spots available at both Montana and Montana State, May chose the Bobcats on Thursday.
The deciding factor was a chance to compete for playing time at quarterback in Bozeman, said May's father, Eric. The Grizzlies' crowded backfield afforded no such opportunity. UM wanted May on defense.
"He liked Minnesota and everything about it, but he just flat out missed football too much," said Eric May, who helped coach his son as an assistant with Whitefish's high school football team.
It'll be just over a year since May has played the game when he steps into fall camp for the Bobcats. The Bulldogs left the field on top in his last few outings, though.
May piloted Whitefish past Dillon 17-13 to win the State A championship in November 2015, the program's first title since 1979. He then impressed in the summer of 2016 in a pair of all-star games. May was named MVP of the Montana East-West Shrine Game and offensive MVP of the Knights of Columbus Badlands Bowl.
You have free articles remaining.
"I knew he was a great competitor, but he played at such a higher level when we played in the MonDak and the Shrine Game," Whitefish head coach Chad Ross said. "When you put other guys that were of equal talent with him, I was like, 'Oh wow, this guy can play.'"
His summer play followed a senior season in which he threw for nearly 1,700 yards with 21 touchdowns and ran for another 800 with 17 more scores. It landed the 6-foot, 190-pounder a spot on the all-state list and a fourth straight all-Northwest A conference selection.
But May was just as talented throwing the javelin. He won his third straight title in that event at the 2016 State A meet. That stretch included a throw of 206 feet, 7 inches that earned him gold as a sophomore, still the ninth-best throw in state history since Montana switched to the IAAF javelin in 2002.
The 206-foot heave remains his personal best. As a freshman at Minnesota, he uncorked a 199-9 throw in April and won the Tomcat Twilight meet with a throw of 195-11. He finished 15th at the Big Ten Championships in May with a throw of more than 185 feet.
Had he stayed, the Gophers had agreed to extend an invitation to walk on with the Minnesota football team, May's father said. He would only be allowed to join practices already under way when roster limits expand with the first day of classes this fall.
Knowing he would have a better shot to see the field back home, May chose to transfer and was granted a release from his scholarship agreement with the school.
May is believed to now have four years to play his four seasons of football eligibility with the Bobcats, Eric May said.