BOZEMAN — In a defensive battle, Montana State narrowly won at Weber State last week to stay undefeated in Big Sky play. The Bobcats hope to keep that conference mark flawless headed into their bye week and the toughest stretch of their schedule.
No. 8-ranked MSU (6-1, 4-0 Big Sky) will take on Idaho State (1-5, 1-3) at 1 p.m. Saturday at Bobcat Stadium. Despite ISU's record, Bobcats coach Brent Vigen called the Bengals "dangerous" on both sides of the football.
"We've got to count on their best effort," Vigen added. "That's what we're looking for this week."
Special cause
The contest against ISU is intended to raise awareness for breast cancer. Vigen said the cause is "pretty near and dear to my heart."
Vigen's mother, he said, is a breast cancer survivor. She will be in Bozeman for this weekend's game.
Vigen's father-in-law died from lung cancer about five years ago, he said, so he recognized how impactful the disease can be.
Vigen pointed out football can unite people for important reasons. He's hoping for a packed stadium with plenty of people wearing pink.
"I think it's an event where so many people can identify with it," Vigen said. "I look at our football team and we become such a cross section of society that there's so many different things that have affected our football team collectively and if you can harness that for good I think that's a real positive outcome of what sports brings."
Vigen's mother fought breast cancer more than 20 years ago. He's thankful, he said, that his family hasn't thought about it much as his mother, who turned 70 this month, has been healthy for a while.
"She was resilient through it all and has continued to be," Vigen said, "and I know she hasn't had any issues for a long time but it's always something that you're acutely aware of anytime that your family is touched by cancer in any form."
Offensive issues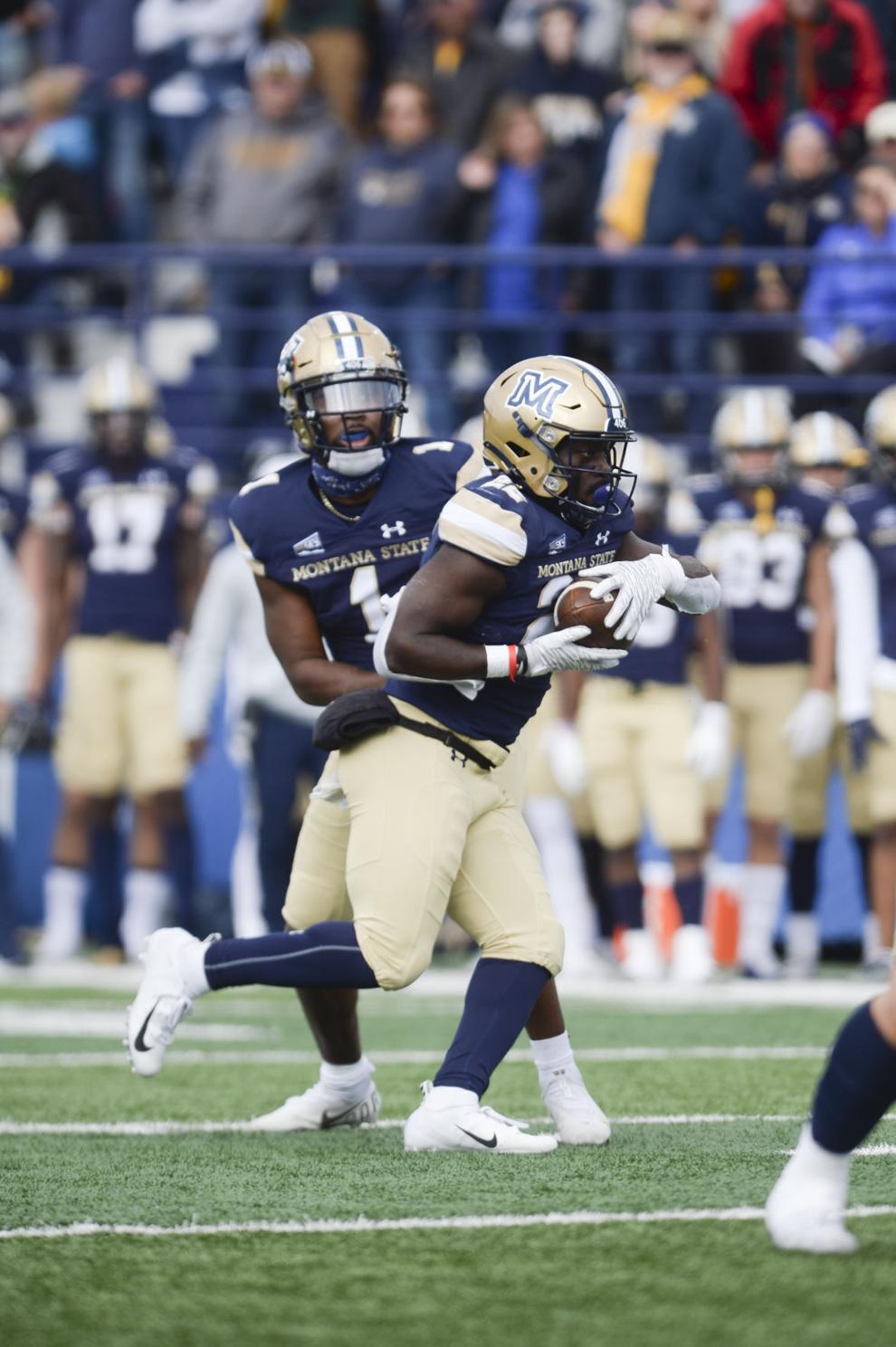 On Monday, Vigen addressed the Bobcats' offensive dilemmas they faced against Weber State. As soon as he walked off the field, he realized MSU hadn't played up to its standards on that side of the ball.
"We didn't play real well," Vigen said.
The Bobcats were 1 of 14 on third down. Vigen pointed to the team's lack of success on first and second down as the root causes of that.
MSU attempted 43 runs, 37 up the middle, and totaled 146 yards. When the Bobcats watched film leading up to the game, Vigen said, they realized the ground attacks of Weber State's opponents weren't extremely successful outside of the tackles.
Vigen said running backs Isaiah Ifanse and Elijah Elliott didn't deserve much blame.
"We just didn't have as much success as you would hope for," Vigen said.
MSU's head coach conceded his team should have thrown more. Matthew McKay was 12-of-19 passing for 76 yards with a rushing touchdown and no interceptions.
The Wildcats primarily lean on man-to-man defensive play calls, which Vigen said ultimately led to fewer easy throws for McKay.
"We didn't challenge (Weber State) downfield was the biggest thing," Vigen said. "There's a lot of factors that go into it, and it'll be a good learning experience for all involved. We've got to play better."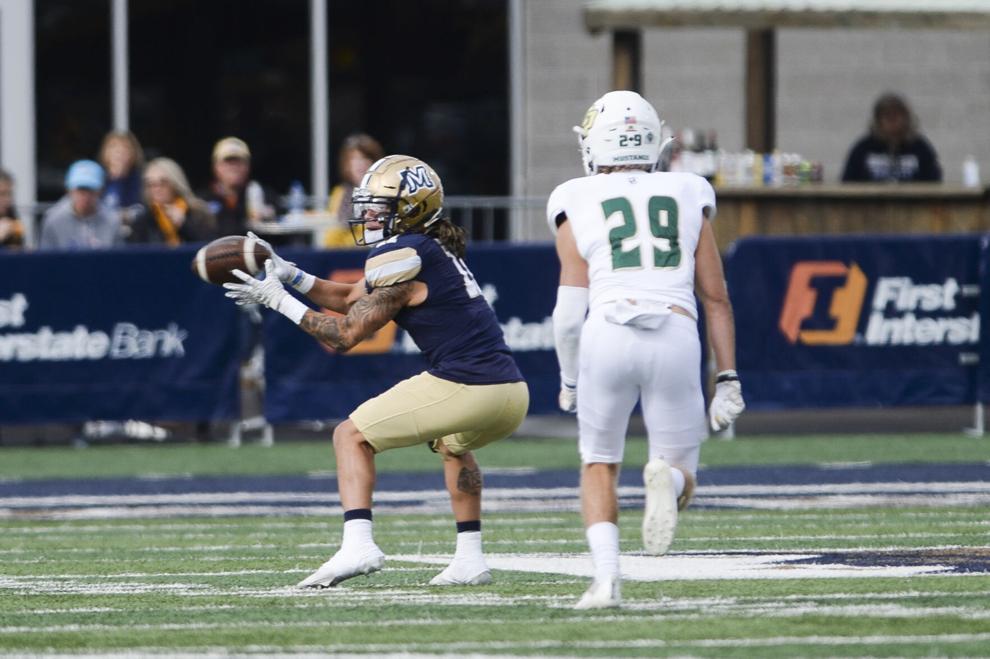 Cornerback depth
Multiple MSU cornerbacks have been dealing with injuries. However, Vigen hopes the team will be back to full strength in a few weeks.
Eric Zambrano, who has been the only corner to be a starter on the depth chart every week, missed the latter part of MSU's game at Weber State with an ailment.
However, Vigen said Zambrano practiced Monday and "will be fine" following treatment last weekend.
James Campbell, a junior who was thriving at cornerback following a transition from wide receiver, still isn't expected back against Idaho State after being hurt a couple weeks ago.
"We crossed our fingers that the bye week would really be the week that he could move forward," Vigen said. "He's making progress necessary for that to happen."
Following knee surgery in August, Tyrel Thomas was in his second game back last week and played a majority of the Bobcats' snaps at Weber State once Zambrano was sidelined.
Miles Jackson, a freshman defensive back, was out for the first part of the season but is back now. Vigen said Jackson likely would be in line for more playing time if any more cornerbacks were to miss games.
Vigen added Akron grad transfer wide receiver Nate Stewart has been on the practice field and is making progress following an injury during fall camp.
"Where we're at, seven games in, with a bye week in front of us," Vigen said, "I think we feel pretty good about where our health is at."
Players of the week
MSU's Daniel Hardy and Blake Glessner were named the Big Sky's defensive and special teams players of the week, respectively, on Monday.
Hardy totaled a season-high eight tackles and three sacks, as well as a forced fumble that led to MSU's go-ahead field goal in the third quarter. Hardy's 1.14 sacks per game is eighth in the FCS and second in the Big Sky. His 1.9 tackles for loss per game is fifth nationally and second in the conference.
Hardy, who switched from linebacker to defensive end this offseason, has refined his technique while defending the run, Vigen said. The coach added Hardy still could make improvements as a pass rusher but "is becoming harder to block each week."
"Daniel has been very consistent with his effort, and that's where it starts," Vigen said. "He would be the first one to say it's not just about him up front, really unselfish, but he's put himself in position with his hard work in the offseason to really become a force."
Glessner, a freshman kicker, made all three of his scoring attempts Friday. He was 2 for 2 on field goals and connected on his only point-after try. Two of his four kickoffs pinned Weber State inside the 25-yard line.
Glessner's 46-yard field goal to give MSU the lead in the third quarter last week was the second-longest of his season. One drive later, Glessner made a 32-yarder.
He leads the Big Sky in field goals per game (1.86) and percentage (81.2%) and is third in scoring (9.3 points per game). His 12 field goals puts him two away from MSU's single-season top 10, and his string of 10 straight is the second-longest streak in program history.
"He's a competitor, I think is confident and believes in himself," Vigen said. "He's just getting better and better."