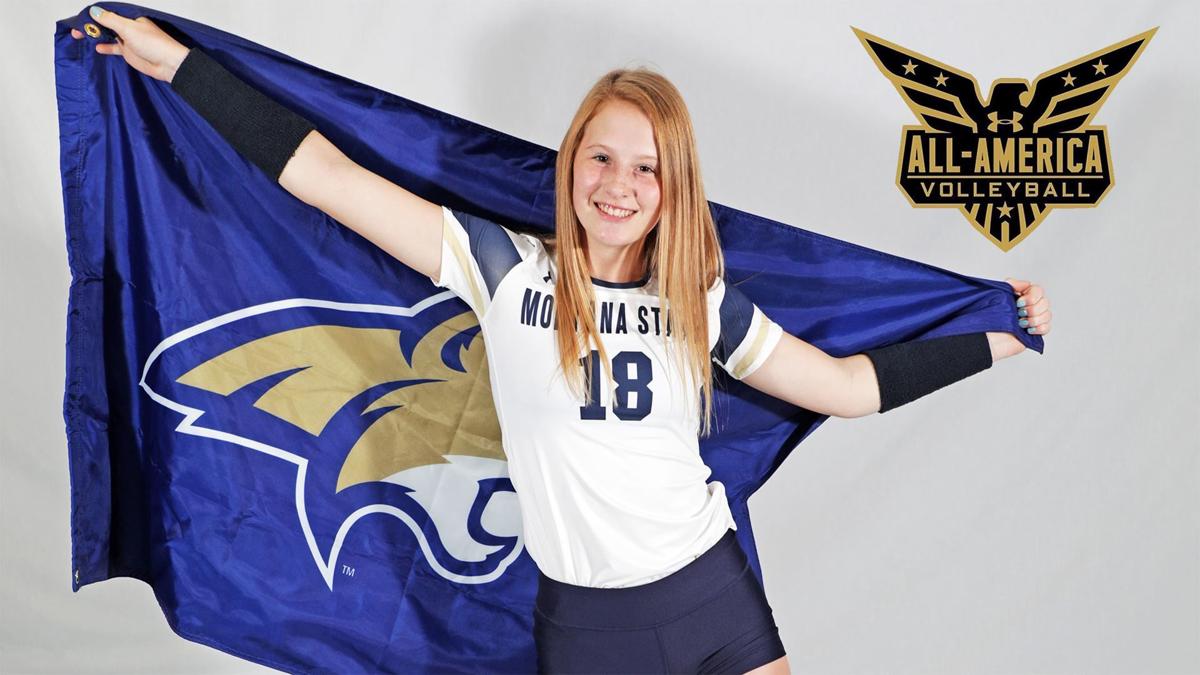 BOZEMAN – Montana State head volleyball coach Daniel Jones has been in perma-grin mode for the last week — and a big reason is the signing of the school's first Under Armour All-American in Helena Capital's Audrey Hofer. 
Jones, in his fourth year, has steadily led MSU into the upper echelons of the Big Sky Conference. Last fall, MSU fashioned a 15-14 overall mark and was 10-8 in the Big Sky, good for fourth.
The 15 victories are its most since 2012 and the 10 league wins are its best since 2004.
Most of Montana State's successes can be traced to the last four recruiting classes. With the announcement of his five-player 2021-22 class last week — including Bozeman middle blocker Jordan Radick — the talent pool continues to rise.
And Jones couldn't be more ecstatic.
Hofer is the first first-team player to sign with Montana State. The Bobcats inked second-team All-American Kylie Edinger of Billings in 2009.
"It's been an incredible experience over the past four years doing things that have not been done in the program for a long time or haven't been done at all," Jones said. "This recognition for Audrey Hofer as an incoming freshman on the Under Armour first-team All-American squad, the first in our program's history, ranks right up there."
Hofer is one of 24 high school seniors named to the squad. Nineteen will be attending Power 5 schools, including two each to national powers Nebraska, Penn State, Stanford and Kentucky.
The other five will head to Creighton (2), San Diego, Princeton and Montana State. Both Creighton and San Diego have been part of the national volleyball scene for years.
"If you look down the list of the commitments of the other 23 first-team selections, she is in lofty company," Jones said. "It speaks volumes about who Audrey is as a person that she was basically unaware of how big a deal this is. She is a team first leader, who is selfless and always puts the ambitions of her team ahead of herself. When she won the Montana Gatorade Player of the Year award as a sophomore, again, something incredible, she just took it in stride, and never let it affect her. She has used her position of influence from these accolades to shine light on her teammates, coaches, and her community."
Be the first to know
Get local news delivered to your inbox!