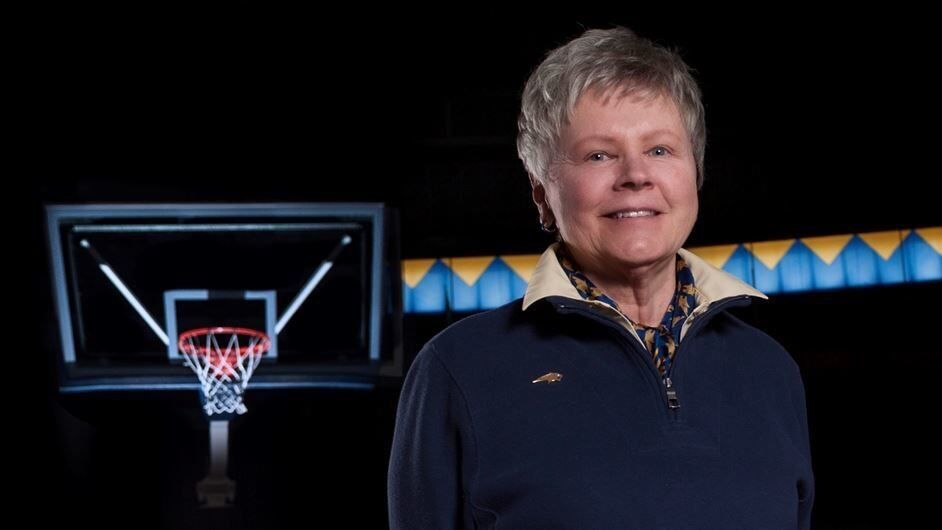 BOZEMAN — Montana State University and its athletics department announced Thursday the Ellen Kreighbaum Women's Head Basketball Coach endowment, permanently naming the women's basketball coaching position in honor of the woman who started the program at MSU.
Kreighbaum was recognized before Thursday's game against Northern Colorado.
"Ellen has been a leader her entire life," said Chris Murray, CEO/President of the MSU Alumni Foundation. "This gift is an investment that will ensure outstanding leadership in our women's basketball program going forward. It is a tremendous legacy for Ellen and will have a lasting impact on MSU."
The endowment, which will produce $40,000 of support annually, will provide resources to the women's basketball program to help student-athletes in the classroom and during competition. Funds will be used to recruit, retain and support the head coach, the program and activities.
"Ellen has meant so much to MSU and Bobcat Athletics as a trailblazer for women's athletic opportunities," said Leon Costello, MSU's director of athletics. "This generous gift will provide support for MSU women's basketball student-athletes in perpetuity. We are all benefiting from her leadership still today, and I am grateful for her friendship and passion for MSU."
Kreighbaum came to the University in 1965 and for more than 40 years created significant opportunities for advancing women faculty and students. She started women's basketball at Montana State and then expanded to volleyball and gymnastics, coaching all three. She guided the creation and development of a women's athletic department and became its first director.
"The women's program began in the latter '60s when there was little to no intercollegiate athletics experiences for women," Kreighbaum said. "Being prohibited from competition myself, I wanted to provide a program to enable young collegiate women the opportunity, five years before Title IX.
"Current coach (Tricia) Binford has taken the program to amazing levels of competition and has recruited the best MSU student-athletes. This gift will assist the program above and beyond what the university is able to do for years to come."
Kreighbaum founded the Women's Intercollegiate Sports Association and the Bobcat Fast Break Club to support women's basketball. In 1992, she was inducted into the Bobcat Athletics Hall of Fame. Her teaching and research in the College of Education, Health and Human Development influenced careers of generations of students in fields of biomechanics, physical therapy and sports medicine.
Kreighbaum also played a pivotal role in a sex discrimination suit resulting in dramatic changes for campus women's salaries, promotion, tenure and administrative positions.
"We continue to be overwhelmed with Ellen's commitment to our university and specifically our women's basketball program," Binford said. "Her generosity and encouragement are second to none. I am beyond grateful for Ellen's friendship and her support of our student athletes and program. She inspires me to be a better mentor, teacher and learner every day. Ellen continues to raise the standard of excellence and this gift will impact our program for years to come."