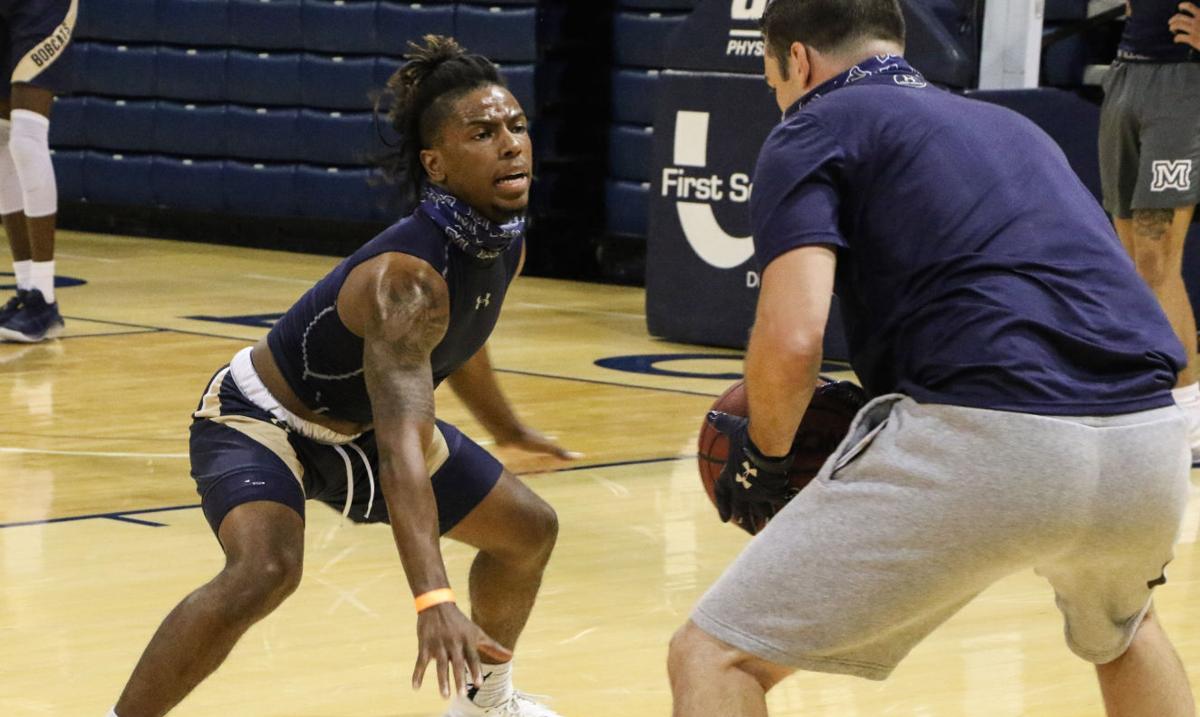 BOZEMAN — Montana State looks ahead to its first Big Sky Conference games in Worthington Arena as the Bobcats host Portland State beginning Thursday.
Tip-off time for the first matchup is set for 6 p.m. The Saturday meeting tips off at noon. 
The Bobcats return to Bozeman following back-to-back victories over Northern Colorado in Greeley to open conference action. MSU's regular-season sweep of UNC was its first over the Bears since the 2006-07 season. 
MSU came back from a second half nine-point deficit in its Jan. 7 matchup, using a 17-2 run, to eventually defeat Northern Colorado 79-67. The Bobcats trailed by 13 in the second half in their second meeting on Jan. 9 and forced overtime.
Amin Adamu hit the eventual game-winning shot with 1:58 to go in overtime, and after two empty possessions each, MSU withstood three UNC opportunities to pull ahead with second remaining to complete a 76-74 victory Saturday. 
Xavier Bishop went a combined 19 of 30 shooting and scored 50 points against Northern Colorado. He earned his second Big Sky Player of the Week award for his performances in Greeley. Bishop also had a combined 11 rebounds, seven assists and four steals.
Adamu scored nearly half of MSU's points in the Jan. 9 win over the Bears as he poured in a career-high 36 on 13 of 23 shooting. His points per game average increased from 13.8 to 17.0.
Adaum ranks among the top five in the Big Sky in scoring, field goal percentage (51.1%) and free throw percentage (82.1%). 
Montana State won its fourth straight Big Sky opener and improved to 2-0 to open conference play for the third time in the previous four seasons. In the past decade, MSU has started Big Sky play 3-0 four times. The Bobcats opened their 2010-11, 2012-13 and 2013-14 league schedules 3-0, and they began their 2017-18 Big Sky slate with four consecutive victories. 
MSU and Portland State have met 61 times, with the Bobcats holding an all-time series lead of 34-27. The Vikings have had the upper hand recently, winning three straight and five of the last six. 
The Vikings (2-5, 1-1) have had two consecutive weeks of Big Sky games canceled due to positive COVID tests from their opposition. Portland State is led through seven games by double-digit scorers James Scott (14.1) and Khalid Thomas (11.1).