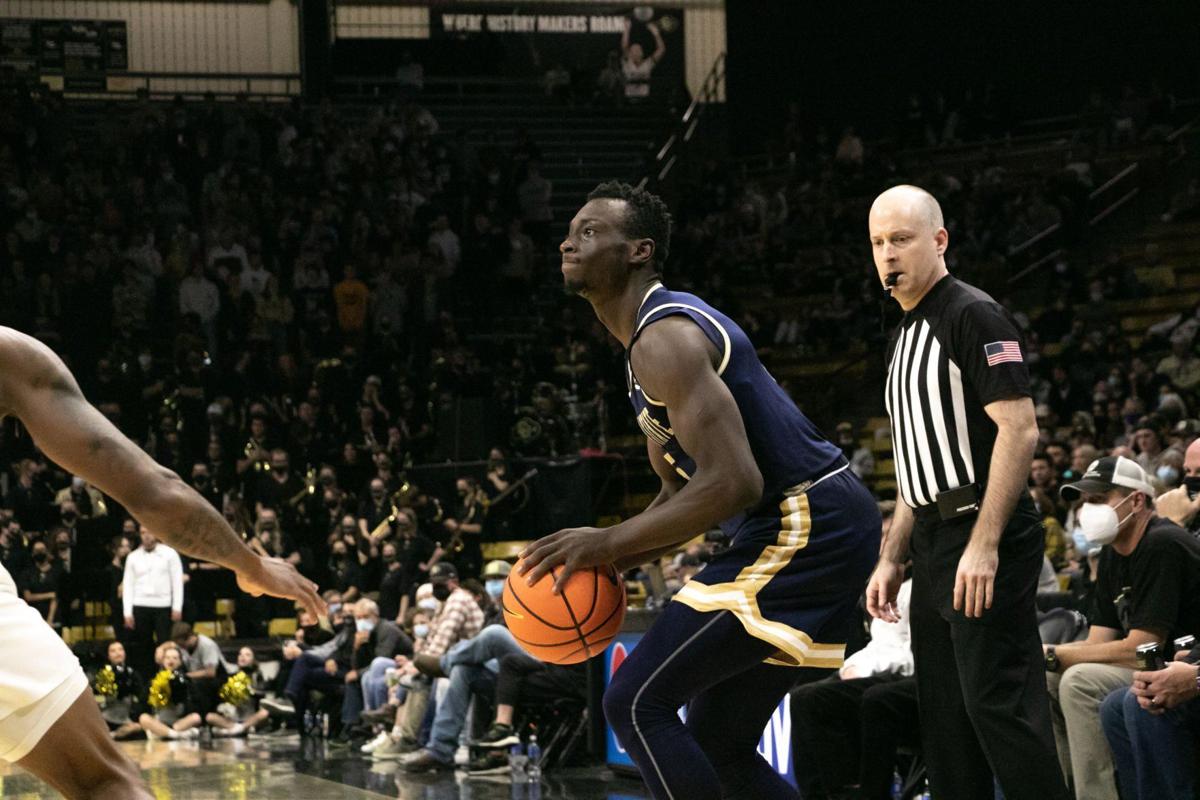 BOZEMAN — The Montana State men's basketball team has opened the season 1-3, but will look to turn it around starting on Friday at a tournament hosted by Incarnate Word in San Antonio.
The Bobcats will face Portland at 1 p.m. Friday and Incarnate Word (0-4) and Southeast Missouri (2-2) at 11 a.m. on Saturday and Sunday, respectively.
The arguable highlight of the tournament is the opening contest against the 5-1 Pilots, who are coached by former Eastern Washington head coach Shantay Legans. EWU beat the Bobcats in last season's Big Sky championship game and lost to Kansas in the first round of the NCAA Tournament.
Legans took the job at Portland during the offseason and brought three players from Eastern Washington with him: Mike Meadows, Jack Perry and Tyler Robertson.
Portland's roster experienced a heavy overhaul with the coaching change. From studying film, however, MSU head coach Danny Sprinkle sees a team that reminds him of Legans' EWU squads.
"It's a very similar team. They're running all the same stuff," he said. "He really gets them sharing the basketball. He's got really good players who can shoot it at every position."
Robertson has become the team's leading scorer at 15.8 points per game, and he's averaging seven rebounds. Meadows, who scored 12 points against MSU in the Big Sky championship, is averaging 9.7 points this year and leads the team with 28 assists. Perry is shooting 42.1% (8 of 19) on 3-pointers to start the season.
"They're very dangerous," Sprinkle said. "We're going to have to play really well on Friday to give ourselves a chance in the end."
UIW is coached by Carson Cunningham, who recorded a 107-52 record in five years coaching at Carroll College in Helena before taking over the Cardinals program.
"He's a tremendous coach. We're going to see the kitchen sink from him (defensively)," Sprinkle said. "We've got to be prepared to be strong with the ball and make sure we move the basketball to get a good shot."
Southeast Missouri opened the season with a 99-94 win over Missouri State, a talented Missouri Valley team. Sprinkle said his team will be tested each day in San Antonio.
Sprinkle said he'll use the weekend to tinker with his rotations. He said he hopes to find minutes for players like Patrick McMahon, Isaac Spears and Mareng Gatkuoth "because we're going to need those guys in conference, and they're capable of doing some really good things."
A nonconference setting like this allows Sprinkle to mix up his lineups some, but he still intends for the team to compete. It will be a delicate balance.
"There will be minutes for them this weekend," he said, "but at the end of the day we're going to try to win the game."