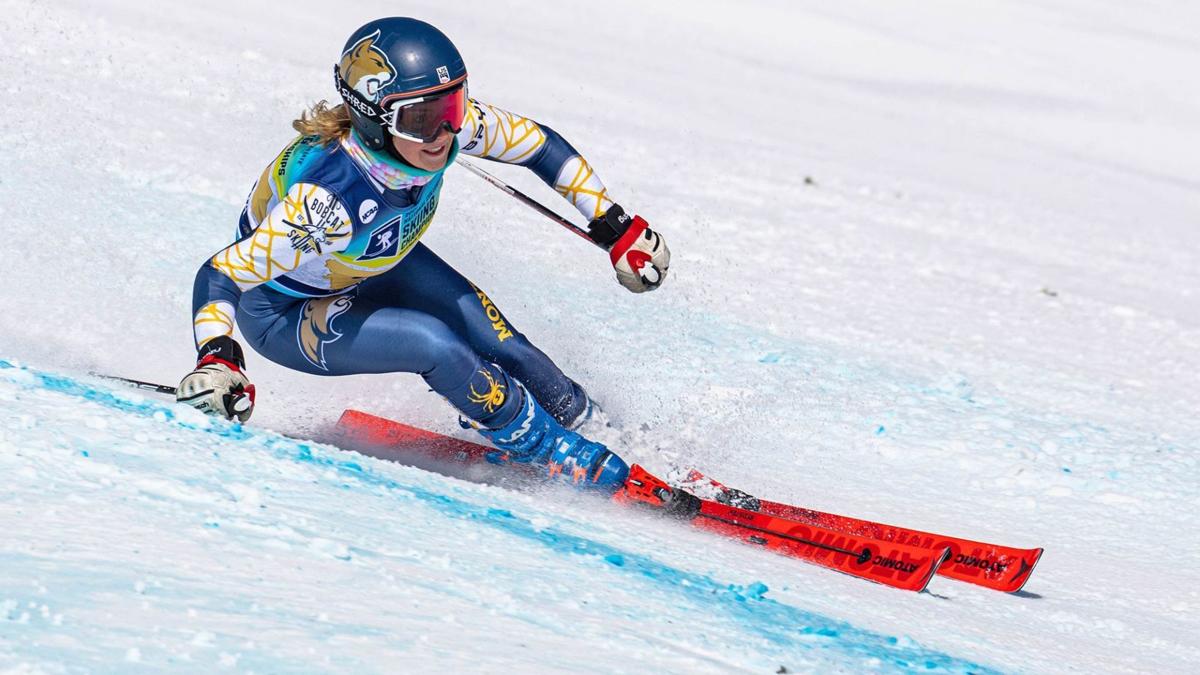 NEDERLAND, Colo. – Montana State sophomore Tegan Wold had her best day as a Bobcat as Montana State raced at the 10th Annual Colorado-Spencer James Nelson Memorial Invitational with a pair of slalom competitions at Eldora Mountain Resort on Tuesday afternoon.
Wold, a product of Vail, Colorado, posted two top-five finishes, including a runner-up showing in the second event with a two-run total of 1:36.1. Wold solidified her second place showing having the third fastest second run, after posting the fourth quickest opening race.
In addition, Wold started the day placing fifth in slalom with a time of 1:32.42. She had the fourth fastest run of the second go.
"It was great to see Tegan get her first podium," MSU coach Kevin Francis. "She showed perseverance and mental toughness to start off the day with a disappointing run, then come back and have three good runs in a row, two of which were the second race, which put her on the podium.
"Tegan set her mind to improving and has done a great job getting better every day. She is always learning and very competitive."
MSU had a dominating first slalom contest as Kristiane Bekkestad finished fourth in 1:32.32, Wold, fifth, and Brynne Hitchcock, sixth, 1:32.67. The threesome racked-up 87 points, the third highest total for both slalom races.
Bobcat All-America giant slalom performer Nellie Talbot finished 15th in 1:35.12. Hanna Nyquist did not finish her first run.
Wold and Talbot were the only Bobcats to post times in the second slalom event. Talbot placed 18th in 1:52.09. Bekkestad, Hitchcock, and Nyquist did not finish their first run.
"It was a great start for our freshmen," Francis said. "Brynne Hitchcock and Kristiane Bekkestad both had great results in the first race and set themselves up for the season by scoring start list points and a pretty good haul of team points.
"I'm really pleased with what we've done so far,. Even down four skiers, we have stuck with it and supported each other and shown the ability to be one of the top teams."
After two events, Westminster sits atop the team standings with 181 points, followed by Utah 165, MSU 139, Alaska Anchorage 128.5, Colorado 126.5, Colorado Mountain 89, and Denver 0.
The men's slalom races will take place Wednesday morning.