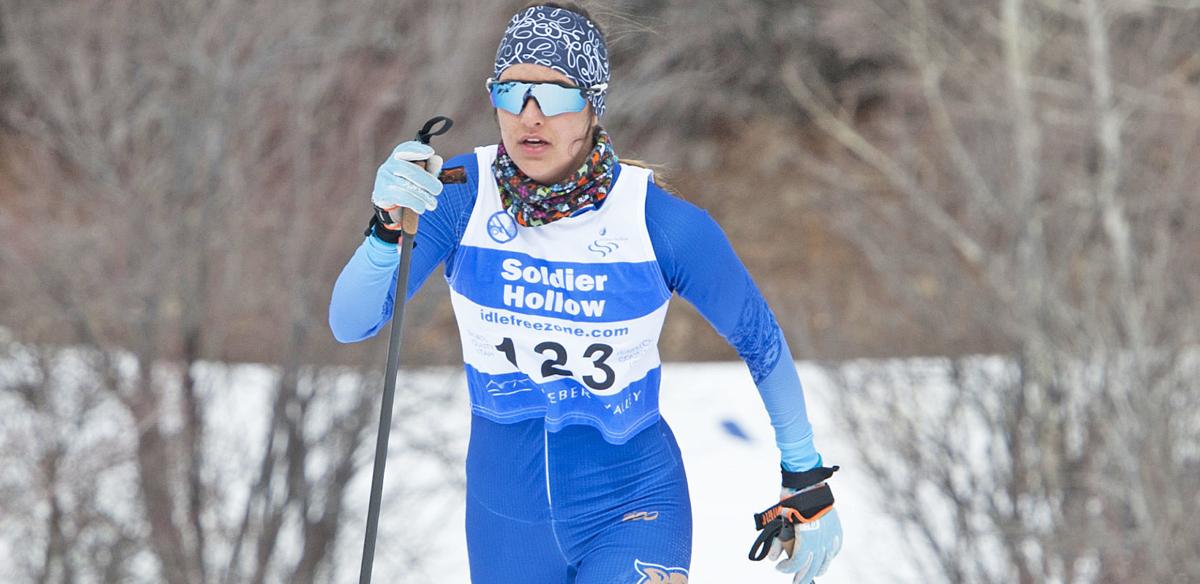 BOZEMAN — Montana State qualified a full contingent of 12 athletes for the national championships March 10-13 at Cannon Mountain in Franconia, New Hampshire, and the Jackson Nordic Center in Jackson, New Hampshire.
In all, 17 teams qualified for the NCAA meet, including eight with the full complement of 12 participants. Alaska Anchorage, Colorado, Denver, New Hampshire, St. Lawrence, Utah and Vermont are also bringing full teams.
Qualifying for the Bobcats are: Louis Mühlen-Schulte, Åge Solheim and Riley Seger (men's alpine); Tegan Wold, Nellie Talbot and Kristiane Bekkestad (women's alpine); Zanden McMullen, Reed Godfrey and Eli Jensen (men's Nordic); and Sophia Mazzoni, Adrianna Proffitt and Aubrey Leclair (women's Nordic).
Jensen, the only senior on the men's Nordic squad, will be making his fourth straight NCAA appearance. The Boise, Idaho, product finished 32nd in freestyle at last year's NCAA meet in Bozeman.
McMullen is coming off a strong regular season that saw him place fifth at the Junior World Ski Championships in early February. McMullen was also the only American named to the all-Rocky Mountain Intercollegiate Ski Association first team. Godfrey will be making his NCAA Championships debut next week.
The Bobcats women's Nordic contingent is led by Leclair, who is making her second straight NCAA appearance. Leclair placed 32nd in freestyle at last winter's championships. Mazzoni, who is a mid-year transfer from Michigan Tech, and Proffitt, one of only a few true freshmen to qualify, will be skiing their first championships.
Montana State's men's alpine team is loaded with experience heading into next week. Solheim and Mühlen-Schulte both garnered second-team all-American honors last season, placing sixth and 10th, respectively, in giant slalom. The duo also earned second-team all-American kudos in 2019, finishing sixth and seventh, respectively, in slalom. Seger will be making his second appearance. Last March, he did not finish his first run of giant slalom.
Talbot, who earned first-team all-American accolades after finishing runner-up in giant slalom at last year's NCAA Championships in Bozeman, returns for her second NCAA meet, as does Wold.
Wold finished 23rd in giant slalom last year. This season, the Vail, Colorado, product won the RMISA slalom title. Bekkestad, of Aal, Norway, will be making her first NCAA Championships as a Bobcat.
Last winter, MSU placed seventh in an abbreviated championship that was canceled due to the coronavirus pandemic at the midway point of the meet.