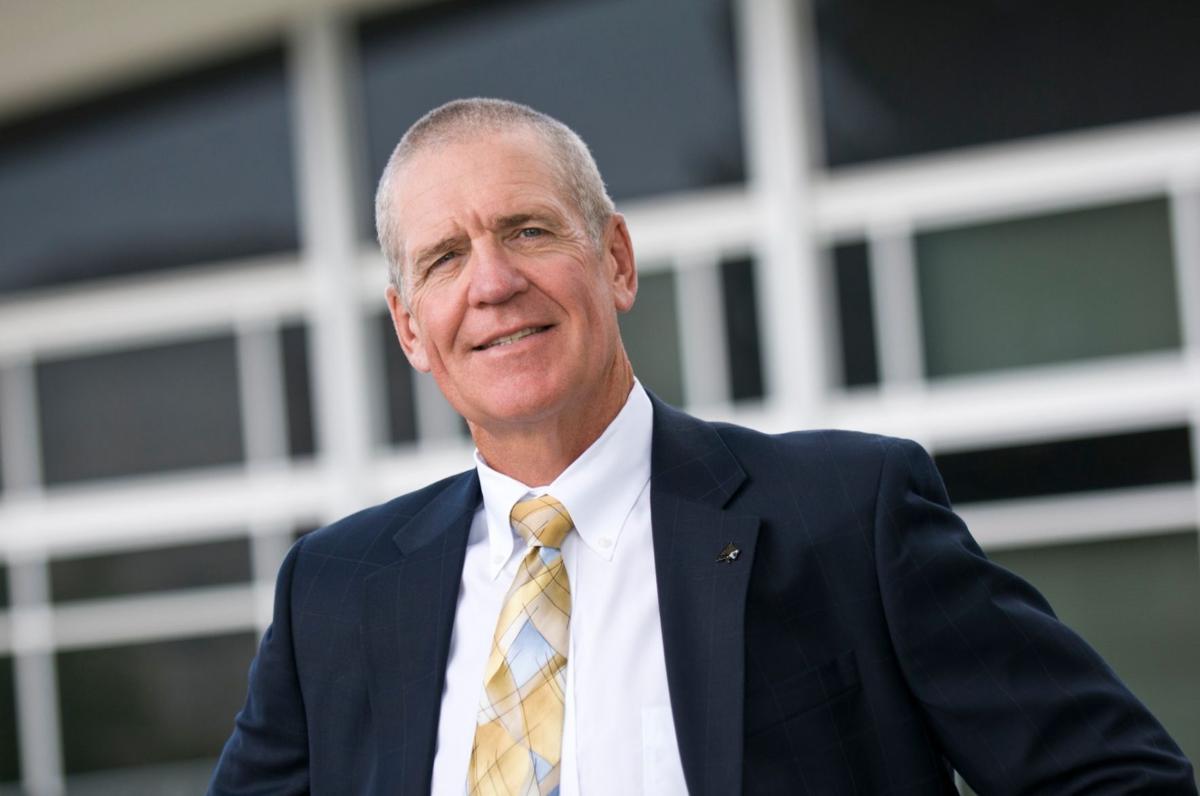 BOZEMAN — After 14 years marked by achievement and controversy, Peter Fields is on his way out as athletic director at Montana State.
MSU announced Tuesday that it will not renew Fields' contract, which expires June 30. Fields will continue his duties as AD until then.
Tracy Ellig, director of communications for Montana State, released the following statement on behalf of the office of university president Waded Cruzado:
"Montana State University will not be renewing the contract of athletics director Peter Fields. Fields will finish out the term of his current contract which runs through June 30, 2016. During that time, he will be carrying out all his duties as AD.
"MSU thanks Mr. Fields for his many years of service to the university and wishes him well on his future endeavors. The university plans to begin a national search for a successor this spring."
Ellig indicated that Cruzado and the university would have no further statement.
Fields was not available for comment.
Former Bobcats quarterback Dakota Prukop said he did not want to speak for the entire student-athlete community at MSU, but said that he had a positive relationship with Fields.
Fields helped facilitate Prukop's transfer to Oregon in December, where he will play his final year of collegiate eligibility.
"I was surprised to hear that he got fired," Prukop said in a phone interview from Eugene, Ore. "In my dealings with Mr. Fields I felt he handled my unique situation in the best way possible."
Fields came to Montana State as athletic director in the spring of 2002 from the University of Missouri, where he worked from 1996-2002, the last four as associate AD. He previously worked in administration at Kent State (1985-88) and Toledo (1988-96).
His tenure was highlighted by distinct successes.
In particular, MSU's athletic programs thrived academically under Fields. The Bobcats produced a combined grade-point average of 3.0 or better for 21 consecutive semesters. In both the 2004-05 and 2011-12 academic years, MSU won the Big Sky Conference Presidents' Cup, which goes to the institution with the best academic and athletic achievement.
During his term, Fields was named the FCS West Region athletic director of the year by the National Association of Collegiate Directors, and was the recipient of the 2007 General Robert R. Neyland outstanding athletic director award from the All-America Football Foundation.
Fields helped lead major facility renovations for both Bobcat Stadium and Brick Breeden Fieldhouse. Bobcat Stadium was fitted with synthetic turf in 2008, and the $10 million south end zone project was completed before the 2011 season, which bowled-in one half of the stadium and raised seating capacity beyond 17,000.
Brick Breeden Fieldhouse, the home of the MSU basketball and track teams, was also renovated with improved seating and a state of the art indoor track-and-field surface.
But several of Fields' decisions came under scrutiny. His dismissal of football coach Mike Kramer in the spring of 2007 was highly unpopular. The athletic department also made national news for the wrong reasons around that same time.
A story in Sports Illustrated in August of 2007 chronicled the infamous crime wave perpetrated by former football athletes, including a cocaine ring and the murder of a drug dealer.
Fields presided over the hiring of Kramer's successor, Rob Ash, in 2007, as well as Ash's firing in November of last year. After Ash's dismissal, some MSU supporters demanded change at the top. 
A "Fire Peter Fields" Facebook page was created, as was a Change.org petition urging Cruzado to remove the athletic director, which garnered around 650 signatures.
Fields also hired and fired men's basketball coach Brad Huse. His most recent coaching hire came in December when he named former Washington assistant Jeff Choate as Ash's replacement.
Former women's basketball player Jackie Elliott, who is serving as the president of the Student-Athlete Advisory Committee at MSU, said she appreciated Fields' commitment.
"Peter Fields was always there for the student-athletes," Elliott said. "He had an open-door policy and truly cared for the athletes. He was incredibly supportive of SAAC, more so than any other AD in the Big Sky (Conference), and stood for student-athletes' rights.
"He has helped and guided me throughout my five years at MSU and I cannot thank him enough."