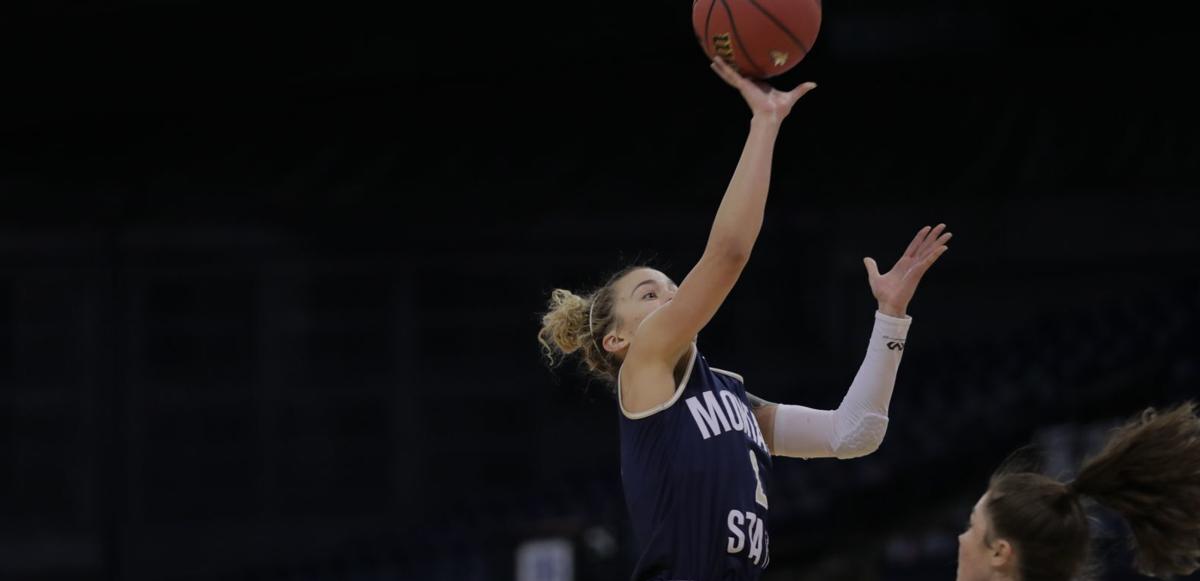 Montana State struggled offensively and couldn't get the defensive stops when needed as Idaho State snapped the Bobcats' eight-game win streak with a 69-59 victory on Thursday night in Reed Gym in Pocatello, Idaho.
"Idaho State was more physical, tougher and executed much better than we did," MSU head coach Tricia Binford said. "They picked us apart on our defensive mistakes, and we lost the possession battle. Offensively, we stalled. We lacked movement and tempo as well as patience. We rushed too many shots."
Montana State (13-6, 10-3 Big Sky) was down seven points early in the first quarter but was able to pull within 19-17 heading into the second frame. Idaho State (16-2, 12-1) outscored the Bobcats by one in the second quarter.
ISU entered intermission with a 32-29 advantage. MSU shot 33% in the opening half, while Idaho State shot at a 50% clip. The Bobcats went 10 of 11 from the free-throw line to keep the game close.
MSU tied the contest at 32 coming out of halftime on a Katelynn Limardo 3-pointer. However, a technical on the Bobcats bench at the 8 minute, 26 second mark resulted in two ISU free throws. A Bengals basket on the ensuing possession pushed Idaho State's lead to nine points.
The Bobcats responded with a 12-5 run. A layup by Ava Ranson whittled the margin down to 46-44. ISU scored with 17 seconds left in the third quarter to hold a 48-44 lead heading into the final stanza.
ISU's Montana Oltrogge hit a 3 just 30 seconds into the fourth quarter to give the Bengals a seven-point cushion. The Bobcats cut the margin to five points on three occasions, the last coming on a Madison Jackson basket with just under two minutes left, but MSU would get no closer down the stretch.
Darian White led Montana State with 16 points, while Limardo and Gabby Mocchi added eight points, apiece. Lexi Deden came off the bench to post six points and a team-high seven rebounds.
Oltrogge led four ISU players in double figures with 14 points.
For the game, the Bobcats shot 35% from the field, but connected on just 5 of 24 (21%) shots from beyond the arc. Idaho State shot 50% for the game and converted on 9 of 21 from long distance.
"We turn around and play them again in less that 48 hours," Binford said. "We have to find a way to respond. We need to show some resolve."
The Bobcats will host Idaho State at noon Saturday at Worthington Arena.