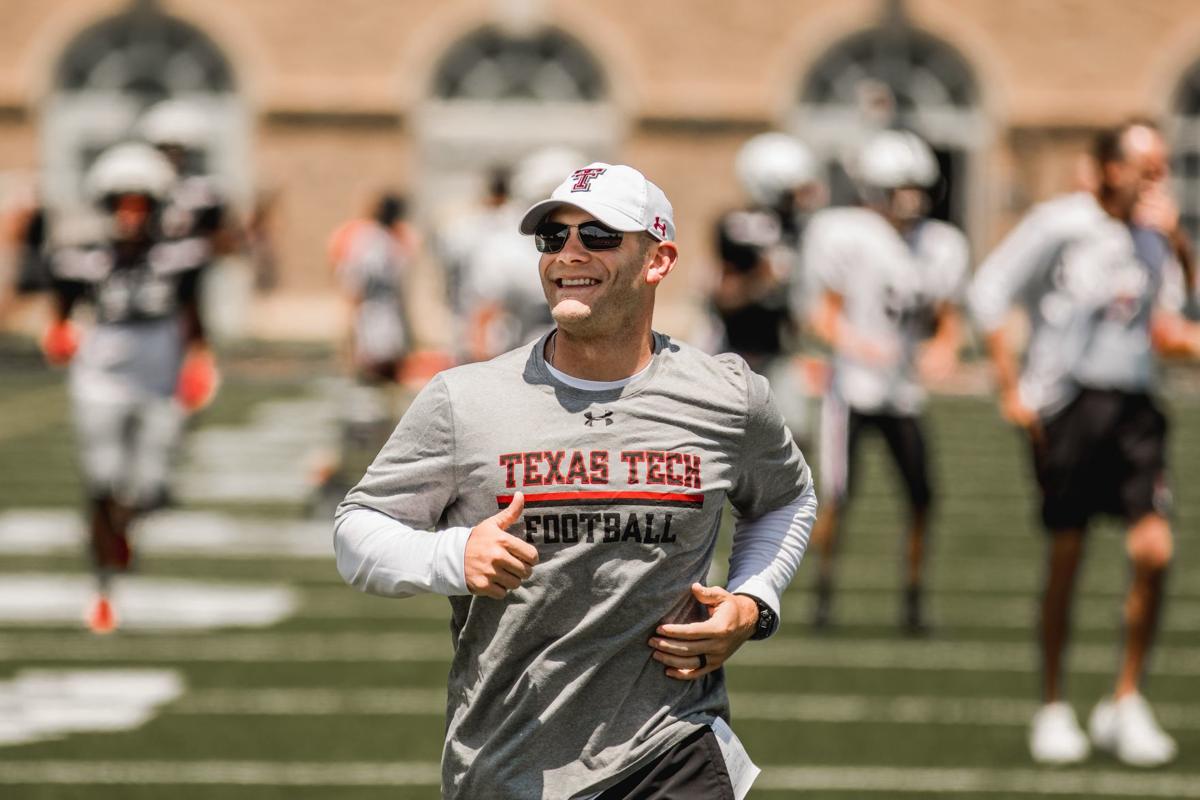 BOZEMAN — Jeff Choate made it clear when he became Montana State's head football coach late in 2015 that running the football would become his program's offensive identity. Four years later, it's clear Choate called his shot.
Montana State led the Big Sky Conference in rushing twice in the last three seasons, and during each of Choate's four seasons as MSU finished in the top three in the Big Sky and the top 20 among FCS programs in rushing yards per game.
MSU set the school record for rushing yards in 2019, and nearly did so in yards per carry. His program has produced two All-America offensive linemen, an All-America quarterback and two freshman All-America running backs.
Now, says the coach who works tirelessly at improving every element of his team, it's time for more.
The process of selecting an offensive coordinator to replace Matt Miller,  presented that opportunity.
"When I go to the national convention or visit high school coaches in the recruiting process, people know how well we run the ball," Choate said. "Our commitment to running the ball, and our success, is obvious. But something that's been very intriguing to me is matching our DNA, this run game, with some Air Raid concepts. We want to be more diverse, more explosive."
Udy played in a triple-option system in the Frontier Conference at Eastern Orgon, and as offensive coordinator at South Dakota School of Mines, "he really did hang his hat on running the ball," Choate said.
Udy's offense rushed for 200 yards a game and threw for 248 during his final season there (2017), and he used that as a springboard to a job as a defensive administrative assistant at Utah State in 2018. A year later Udy was on the move again, following USU coach Matt Wells to Texas Tech for a position as an offensive quality control assistant.
On the surface, Udy's two seasons with Wells and offensive coordinator David Yost exposed him to wide-open, Air Raid-style offenses. But Choate said that only tells part of the story.
"All of the quick-game in the Air Raid is an extension of the run game," Choate said. "But if you go back and look at what (Yost) did at Utah State a year ago with (QB Jordan) Love, who's now getting a lot of buzz at the Senior Bowl, it intrigued me. We watched a ton of that because we played Texas Tech, and it intrigued me a lot because it's a run-first offense that uses Air Raid passing principles."
The Bobcats return two quarterbacks, Tucker Rovig and Casey Bauman, who started games during the team's 11-4 FCS semifinal season in 2019. Freshman Blake Thelen redshirted as a quarterback last fall, and transfer Matthew McKay also joins Udy's position group from N.C. State.
When analyzing how best to enhance Montana State's passing attack, Choate's thoughts drifted to what the scheme he saw from Texas Tech back in August.
"They use a lot of RPO, pop pass, play-action, and those were the things that when (Udy) presented it to us got me excited. I thought, if we can do this with what we're doing here (in the run game) this could be really good."
Udy sees great possibilities in this conceptual design.
"When I think of those two styles of offense I think there are bits and pieces that fit into each other," he said. "The system I've been in the last couple of years is one that was able to throw the ball, but if you had a chance to talk to coach Yost he would tell you that it all starts with the ability to run the football. That's what leads to success in the air."
During Udy's first year in college, he played quarterback in a triple-option offense at Eastern Oregon. A coaching change brought more of a spread offense to the Mountaineers program, he said, and after two more seasons he moved to receiver. That gave him three different perspectives on offensive football before he was finished with his college playing career.
You have free articles remaining.
Seeing quarterback play from two different angles as a player, coaching it himself, and working with Yost all conspired to present Choate a coaching characteristic that he may covet the most.
"Coach Yost is really known as a guy who develops quarterbacks," Choate said. "That's his background, whether it's going back to when he was at Missouri, at Washington State, at Oregon, at Utah State and now at Texas Tech. He's very well-respected as kind of a quarterback whisperer, and that's one of the things that we were looking for.
"I think Justin has a high degree of expertise at (coaching) the quarterback position specifically, and I felt like that was important."
Having seen the Bobcats as an opponent early last fall, Udy developed a strong opinion.
"One of the things I visited with coach Choate about is that the identity of the program is how physical they play," Udy said. "Bobcat football is branded as a physical program and one that runs the football.
"When I got to see the team live and would be asked by other coaches and people I know what I thought of MSU I told them I thought they'd have a great season given how physical they were on the line of scrimmage, the offensive line and defensive line. That's very appealing, and when you think about the opportunity to coach a group where the identity is physical play, that's very exciting!"
Miller left in January for Boise State, and that created the opening Udy will fill. Ironically, one year ago Choate interviewed Udy for the position of receivers coach, which was vacant because Miller had transitioned into the role of offensive coordinator from receivers coach mid-season. At that time, Choate said, Udy's portfolio of experience didn't match his vision for the role available.
"I felt like hiring a guy who was going to be an expert at wide receiver play, and that was his passion, which is what Erik (Frazier, who was eventually hired) is, that was the direction we wanted to go with that hire."
Fast forward a year, and Choate was pleased at Udy's inclusion in the search process for a role more suited to his skills.
"We phone-interviewed 15 guys, brought four on campus, and all four did an excellent job," Choate said. "But Justin stood out. He was head and shoulders above everybody through the interview process, his references were impeccable, and I think he's going to be a strong addition to our organization."
That creates the opportunity to bring together the seemingly incompatible — Montana State's dominating ground game, and components of the mercurial Air Raid passing system.
"What we've done in the run game is option football," Choate said. "Whether it's true option or not, the zone read, the power read, all of our plus-one run game is an option. There's a read or a decision to be made. That's what Air Raid is, it's option in the passing game.
"So this could be a really interesting marriage. I know he's smart enough to figure it out."
The responsibility won't fall on Udy alone, Choate said.
"With (offensive line coach) Brian Armstrong and (tight ends coach) Nate Potter, I've got two of the brightest run game guys in the country at our level. So we were looking for a guy to put the pieces together, develop the quarterbacks, and enhance our ability to mesh what we've done great in the run game with the pass game, whether that's extending our RPO package or play action package, or quick game or drop-back.
"Justin came across as the guy that can help us to the greatest degree."
That leads Udy into a positive position.
"One of the selling points with Montana State is the physical identity coach Choate has established," he said. "What they're already doing running the football, they do very well. It doesn't have to be one or the other. You can take things from both offensive styles and blend them together and find success."
Bill Lamberty is the assistant athletic director for communications at Montana State University