Montana starts Big Sky Conference play early, heads to Cedar City for two games against Southern Utah
The Montana Lady Griz home games against Southern Utah have been canceled due to a COVID-19 situation for the Thunderbirds.
Riley Corcoran, the play-by-play voice of Grizzly athletics, shares his experiences being on the road for the first time since March
The siblings grew up dreaming of playing football for Bozeman High. Now they'll continue together as preferred walk-ons at Montana.
USC takes down the Montana men's basketball team behind behind a torrid first-half shooting performance from the Trojans
MISSOULA — Mick Holien, the man who brought University of Montana Grizzly sports alive "left-to-right on your radio dial," has died.
UM men's hoops is back and set to take on USC in Los Angeles Saturday night.
No CFL season didn't mean no football for Dave Dickenson this fall. The former Montana Grizzly quarterback got into youth football, coaching h…
Montana added a second commit from Bozeman in just as many days, bringing a pair of brothers to Missoula.
Montana picked up its fifth-known in-state commit in less than a week, this one coming from Bozeman.
The shooting was promising, but the defense needs to improve. 
Montana picked up yet another commitment from an in-state kid, this one coming from Savage.
Montana picked up another commitment from an in-state kid, this one coming from Whitehall.
The Montana Lady Griz will be the first UM athletic program to compete in 2020-21 when they battle Utah State in Logan Wednesday afternoon.
MISSOULA — The Big Sky Conference is already experiencing numerous hitches in its non-conference schedule.
The Montana athletic department has put in place budgetary limits for all coaches. It will have an affect on scholarships and recruiting.
Sentinel's Camden Sirmon is going to be sticking around Missoula for a little while longer, committing to the Montana Grizzlies one day after …
Mann, who is 6-foot-5 and 220 pounds, will play defensive end for the Griz.
There will not be fans at Dahlberg Arena to start the 2020-21 University of Montana men's and women's basketball seasons, the school said in a…
When Missoula Sentinel and Billings West clash in the State AA football title game Friday, there will be some Cat-Griz flavor as the Spartans …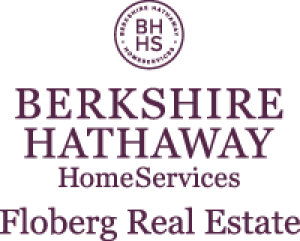 Susan B. Lovely - Berkshire Hathaway Home Services Floberg Real Estate
Perhaps Bobby Hauck said it best: "I can't believe we're not playing."
Guaranteed payout basketball games have never been more important for mid- and low-major schools — but traveling for them is a dilemma 
The Big Sky Conference has set its spring softball schedule
No one is more excited for the Montana women's basketball season to start than point guard Sophia Stiles, who is finally injury free.
Contracts show Montana men's basketball is set to play four games against high-major opponents during the 2020-21 season
MISSOULA — With 12 days remaining before their opener at Utah State, the new-look Montana Lady Griz have adopted a different approach in their…
Montana standout receiver Samori Toure enters the NCAA transfer portal.