Knowing what we already know about Montana football coach Bobby Hauck, he's probably pretty happy Jeff Choate is staying in Bozeman. 
Montana falls late to Northern Arizona to drop to 2-4 in Big Sky play
Despite 21 points by Carmen Gfeller, the Montana Lady Griz lost at Northern Arizona Saturday morning.
Montana set for second game of series against Northern Arizona
MISSOULA — Montana won't be playing any of its usual opponents on the football field this spring, if the team plays at all.
Montana and Montana State are opting out of Big Sky football this spring, and that actually begins to restore the normalcy we crave.
The Cats and Griz initially hoped to be a part of the league's six-game spring season, but now they're looking at possibly playing two games each.
The Montana women's basketball team put together arguably its best performance of the young season Thursday in an 83-74 win at Northern Arizona.
MISSOULA — It was about as perfect of a start to a game as the Montana men's basketball team could have hoped for.
The departure of Southern Utah leaves the Big Sky with 12 football teams and 10 basketball teams. 
MISSOULA — The Montana softball team has started practicing for the 2021 season. Should things go according to plan, the Grizzlies will open t…
Montana to host two games against struggling Northern Arizona
The good news for the Montana Lady Griz is forward Abby Anderson will be ready for Thursday's big game against NAU. She sat out in UM's most r…
Former Montana All-American WR Samori Toure has landed in the Big Ten for his final year of eligibility as a grad transfer.
UM basketball notebook: Griz complete nonconference slate, Carter-Hollinger looking to find rhythm 
MISSOULA — Given the chance to knock off some rust and hone their shooting, the Montana Lady Griz seized the opportunity in a Sunday matinee t…
MISSOULA — Montana found itself in a shootout during the first half of its 84-67 win over NCAA Division III Whitworth on Saturday afternoon in…
Half of Saturday's UM men and women's doubleheader against Whitworth is now canceled
Montana has found a familiar face to replace Matt Nicholson as its football strength and conditioning coach.
Josh Bannan hit a late jumper to push Montana to a win as the Grizzlies downed Northern Colorado for their first Big Sky win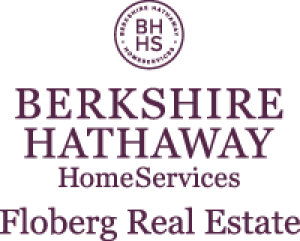 Susan B. Lovely - Berkshire Hathaway Home Services Floberg Real Estate
The match is UM's third home game that has been added since the season started. 
The Lady Griz came back from a 24-point deficit Sunday but lost in overtime at Northern Colorado. 
Montana will look to bounce back against Bears after loss to Northern Colorado
MISSOULA — Josh Bannan was on the court by himself putting up shot after shot following Montana's 64-62 loss to Northern Colorado on Saturday …
MISSOULA — Fresh off one of their most dramatic comeback wins in recent history, the Montana women's basketball team will shoot for its fourth…
The Montana women's basketball team posted one of its most thrilling comeback wins in recent history on Friday night.
Another player has left the Grizzlies men's basketball roster