Montana soccer coach Chris Citowicki is thankful for all the freedoms and opportunities the United States has given him, and he'll be celebrat…
Montana got a commitment Sunday from a former Arizona defensive end who's started 26 games in the Pac-12.
MISSOULA — Marc Mariani has long been one to exceed expectations.
During a time of unrest, it's important to note that Grizzly athletes are every bit as gracious and grateful as they were 50 years ago. 
The Montana Grizzlies got their second-known football commit in the class of 2021, landing a 2-star wide receiver from right in town.
Arguable the greatest men's tennis player to compete for the Montana Grizzlies, Jan Steenekamp has taken his success into the coaching ranks.
There's clarity at Sacramento State and Cal Poly, but coronavirus will also have a say in the 2020 season.
MISSOULA — Let's assume that Montana's football schedule is played as currently laid out.
Student-athletes should feel free to speak out when they see or experience racism and administrators have a duty to root it out.
Plans are fluid and conversations are ongoing as Montana tries to prepare for the ways college football could be played in Missoula this fall.
A former Louisville cornerback has announced his commitment to transfer to the Montana football team.
MISSOULA — So far so good for the Montana football team in its return to campus this month.
The Montana Grizzlies get their first known football commit in the class of 2021, a 3-star athlete.
Facility upgrades brought along by UM money from a Pearl Jam concert helped bring the NWSL's OL Reign to Missoula
MISSOULA — Montana senior offensive lineman Conlan Beaver has been recognized by HERO Sports as the best player in the FCS to be wearing jerse…
Almost six months to the day after her dad committed suicide, Montana Grizzly golfer Teigan Avery had a big reason to smile. Proof positive of…
Former Montana assistant football coach Jerome Souers is getting back into coaching, but not for the reasons you might think.
Two Montana Grizzlies and one Montana State Bobcat earned another round of preseason accolades when the Athlon Sports Preseason FCS All-Americ…
Montana and Montana State are both ranked in the Athlon Sports Preseason FCS Top 25 as five Big Sky Conference teams land in the top 20, inclu…
Montana softball outfielder Kylie Hayton made the hard decision to forego an extra year of eligibility after having her senior season cut shor…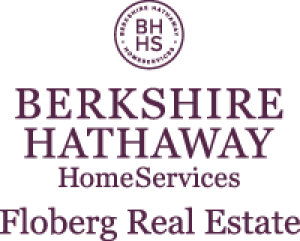 Susan B. Lovely - Berkshire Hathaway Home Services Floberg Real Estate
"I wanted to prove to myself and to him that I can play college football, not just practice it," said Braden, who will be a redshirt sophomore…
The nitty gritty on how the University of Montana is going to reopen its weight room and athletic facilities to student-athletes.
Five Montana Grizzlies and three Montana State Bobcats picked up their first preseason accolades when the HERO Sports FCS Preseason All-Americ…
Incoming Montana QB Kirk Rygol breaks down why he decided to transfer to the Griz, what he feels he'll bring to UM and his path to his fourth …
Montana and Montana are both ranked in the HERO Sports FCS Preseason Top 25 as five Big Sky Conference teams land in the top 18, including fou…
MISSOULA — Montana softball outfielder Anne Mari Petrino held out hope that she would get to play some more softball this spring and end her c…
Two female athletes want a federal judge to dismiss a lawsuit challenging a new Idaho law banning transgender women from competing in women's …