CEDAR CITY, Utah — Rebecca Cardenas scored 24 points Friday night in helping Southern Utah down Montana 84-81 in overtime in Big Sky Conferenc…
MISSOULA — Jace Henderson's monster double-double of 25 points and 18 rebounds helped Montana upset Portland State 73-70 in overtime on Thursd…
CEDAR CITY, Utah — Four players scored in double figures  to carry Southern Utah past Montana 71-56 Saturday in Big Sky Conference women's bas…
To Nate Hammond, Sophia Stiles was the blonde willowy middle schooler who lived next door, smiled a lot and babysat his two young children on …
Missoula Sentinel's Kylie Frohlich received a bit of extra good news from Lady Griz coach Shannon Schweyen after the Sentinel girls' basketbal…
Editor's note: In honor of Mother's Day, 406 Sports is offering three stories about Montana athletes and their moms. To read all three, click …
BOZEMAN — Everything Loree Payne touches turns to gold.
BUTTE — Montana Tech women's head basketball coach Carly Sanon announced the signing of Maddie Keast on Friday. Keast is transferring from the…
Four days after an unceremonious end to her season, Taylor Goligoski was back in the gym working hard on her jump shot.
RENO, Nev. — To say the Montana women's basketball team lost because of of cold shooting Monday is accurate but misleading.
RENO, Nevada -- Armed with newfound confidence and suitcases of youthful exuberance, the Montana Lady Griz are looking to cash in on a longsho…
MISSOULA — McKenzie Johnston scored a game-high 20 points as the University of Montana closed the regular season with a 68-53 win over Idaho S…
MISSOULA — The University of Montana used strong defense to break away from Weber State, 71-46 Wednesday night in Big Sky Conference women's b…
The last time the Montana Lady Griz played in front of the home folks, they delivered two dramatic victories and their confidence crested.
BOZEMAN — Peyton Ferris is leaving an indelible mark on the Montana State women's basketball program, but success against rival Montana has be…
BOZEMAN — With Montana State's impending win all but wrapped up, the Lady Griz had a chance to make the eventual 71-54 final score a little mo…
The Montana State Billings men's basketball team stayed in contention for a berth in the GNAC Tournament and earned a measure of revenge with …
 Five players in double figures carried the Rocky Mountain College men to an easy 79-60 win over Montana Tech Thursday at the Fortin Center.
MISSOULA — University of Montana officials announced that Maddie Keast has left the women's basketball program.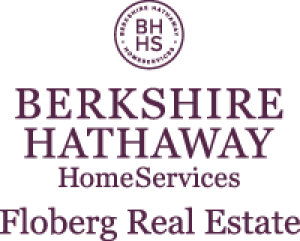 Susan B. Lovely - Berkshire Hathaway Home Services Floberg Real Estate
SACRAMENTO, Calif. -- Confidence has been elusive and fleeting for the Montana and Sacramento State women's basketball teams.
Rocky Mountain College did it again on Saturday night, knocking off its second consecutive nationally ranked team in beating No. 13 Montana We…
Taylor Longo went off for 25 points and Rocky Mountain College outfought No. 8-ranked and league-leading Carroll College 82-79 in Frontier Con…
There won't be any titles on the line, but it might just feel that way Thursday night at Dahlberg Arena.
MISSOULA — Minutes from a monster upset against its archrival, Montana started hearing footsteps.
Tricia Binford will lead her Montana State women's basketball team into Dahlberg Arena as a prohibitive favorite Saturday.
CHENEY, Wash. — Montana State point guard Hannah Caudill, who had been under the weather all week, came to life Saturday with 23 points and a …