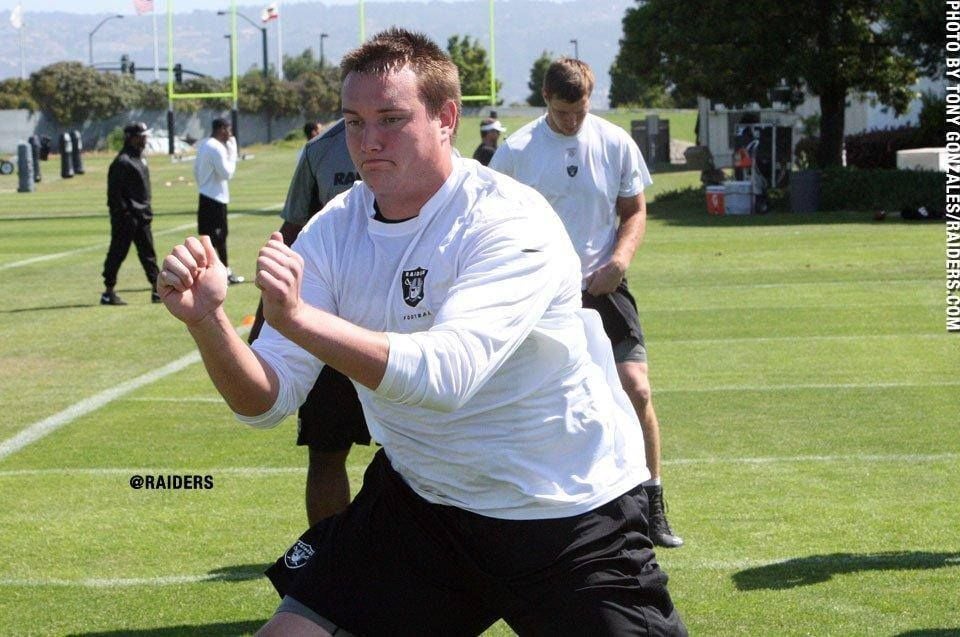 MISSOULA — Dan Kistler Jr. has enjoyed a wild ride since departing Washington-Grizzly Stadium for the final time seven years ago.
First came his stint with the Raiders, where the offensive tackle landed a spot on the practice squad after a dynamite preseason performance against current Miami Dolphins linebacker Kyle Van Noy. That led to even more intense training and a spike in passion for the game of football, learning from former Raider greats like Lincoln Kennedy.
The pro experience sort of squashed his post-college plan to get into federal law enforcement. Instead it was full steam ahead with coaching, focusing on strength and conditioning. Kistler enjoyed his stints with Pac-12 programs California-Berkeley and Washington State, but for pure joy, it would be hard to top his first experience as an assistant in the mighty SEC.
How did he land in the nation's best college football league? Thank popular and colorful coach Mike Leach for that.
Leach traded his Washington State red for Mississippi State maroon this past January and Kistler ended up going with him from Pullman to Starkville. Since then it's been a wacky experience with COVID-19 interruptions and all that goes with them, but last weekend the two of them were on the sideline basking in the sun as the 16th-ranked Bulldogs stunned the defending national champion LSU Tigers in Baton Rouge, Louisiana.
"Being able to go into a hostile environment like that and get a win was extremely special," Kistler told the Missoulian and 406mtsports.com.
Ironically, there were about 25,000 fans in Tiger Stadium for last weekend's SEC opener (due to COVID-19 guidelines). That's about the same number Kistler was used to seeing as a player at Washington-Grizzly Stadium.
"I've been extremely blessed to be able to see some incredible stadiums and experience unbelievable atmospheres, and in my mind Washington-Grizzly Stadium stacks up with any of the best and brightest collegiate and professional stadiums," he related. "I didn't get to see Tiger Stadium in all of its glory last week, but their fans showed up and made it a great game day experience."
Told he was not athletic enough to play on the NCAA Division I level by Montana State back in 2009, Kistler has been walking around with a competitive chip on his shoulder ever since. He got his break when former Montana coach Mick Delaney recruited him, then he benefited greatly from the coaching expertise of former Griz assistants Bob Beers and Scott Gragg.
He fine-tuned his work ethic in Oakland with help from well-known former Raider assistants Mike Tice and the late Tony Sparano. Now he has this incomparable edge that makes a guy like Leach want him around.
"When I go to work for someone they get my all," Kistler said. "They put their name on me when they hired me and I'll do anything to prove it was the best decision they ever made.
"And I wouldn't be the man I am today without the University of Montana. Being around a bunch of blue collar, hard-working and tough teammates helped me immensely. The standard was set so high at Montana. It was unacceptable to not give your all."
Picked as the 11th best team in the SEC in Sports Illustrated's preseason power poll, Mississippi State (1-1) may surprise some people if it can find consistency. Catching elite teams like Alabama and Georgia will be a chore, but a few league rivals are no doubt looking over their shoulder after Bulldogs quarterback K.J. Costello threw for 623 yards in the win over LSU.
"Coach Leach always preaches to 'block out the noise' with respect to any perspective outside of this building," Kistler offered. "We have to continue to do that and focus on ourselves.
"If we want to continue to improve, which we need to do, we have to control what we can control and that's attitude and effort. If we approach each play with that mindset and then line up and do it over and over again, we'll be just fine."
In the absence of Montana Grizzly football this fall, Mississippi State maroon will suit me just fine. Getting to know Kistler has been one of the enjoyable aspects of covering the Griz the past 14 years, and I'll tell you from experience, you'll never find a better guy than Big Dan.
Bill Speltz is Missoulian Sports Editor and has served as Sunday columnist the past 14 years. Do you have a story idea? Email Bill at bill.speltz@missoulian.com.
Be the first to know
Get local news delivered to your inbox!