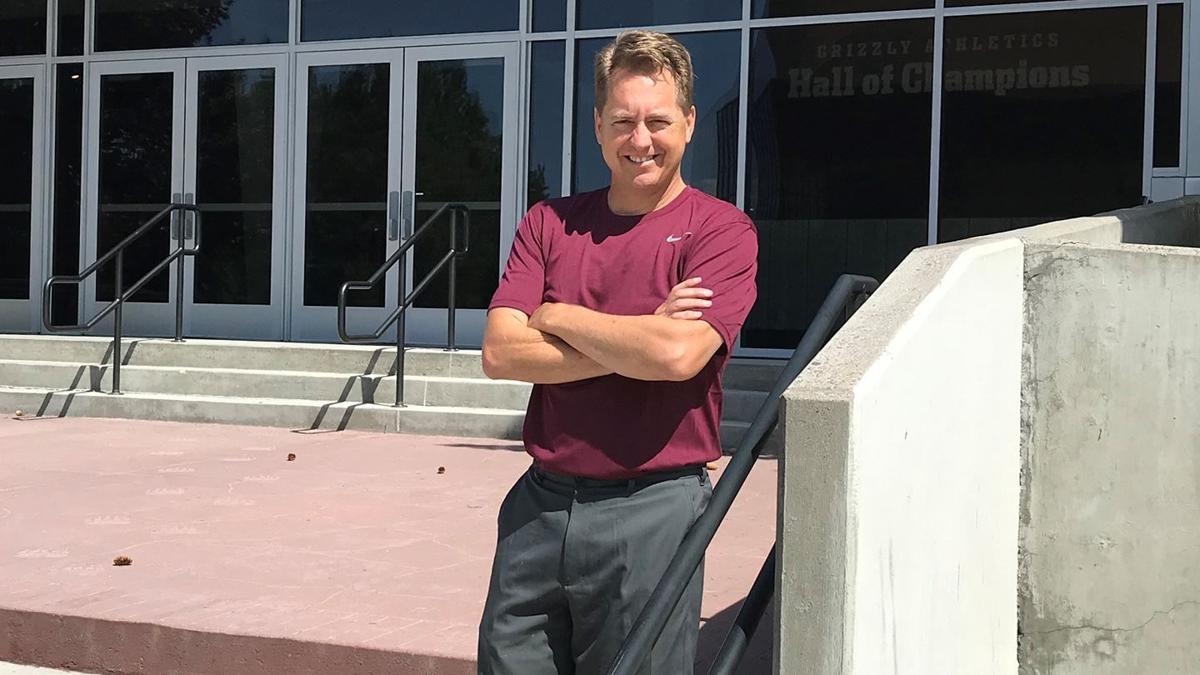 MISSOULA — It didn't take long for Clint May to get hooked. 
The year was 1995 and May was a soon-to-be college graduate, one semester away from earning his degree in health enhancement. A member of Montana State's cross country program the previous two years, May chose to extend his passion for the sport by volunteering to assist Bozeman High School's team.
Before the season began, he laid out expectations for Mary Murphy, the program's longtime coach who would later be inducted into the Montana Coaches Association Hall of Fame. He had scoured his academic and personal schedules and felt he could commit to three practices per week in addition to two total meets.
"I wasn't three weeks in and I had already found a way to make it to every single practice and meet," May recalled 25 years later, now sitting as Montana's interim head track and field coach and in his second season as head cross country coach. "I skipped some classes and rearranged tests and did whatever I needed to in order to be with that group. I was hooked."
So much so that he spent the next two decades with that program, rising from volunteer coach to assistant coach to head coach once Murphy retired following the 2005 season. In his 10 seasons as head coach at Bozeman his boys and girls teams won a combined 18 state titles – nine apiece – in addition to nine individual champions. In his final season, the girls team won the Nike Cross Regionals Northwest title in Boise, Idaho, with the boys finishing second and in the top 10 nationally.
A job at the next level came in 2016, when he became the first head track & field and cross country coach for Southern Virginia University, an NCAA Division III school.
"We opened it up to the student population and just asked, 'Is there anyone who did track & field in high school and would like to participate again?' " May said.
"It was humbling, frustrating and challenging, to say the least, but I grew so much during my time at Southern Virginia," May said. "I'm so grateful for that opportunity."
It's because of his time at Southern Virginia that a year ago he got the opportunity to return to Montana, this time to lead the Grizzlies' cross country program. It's also why he has now been given the keys to the track and field program as well.
May succeeds Brian Schweyen, who recently resigned. 
"I'm really grateful to have this opportunity, and I think the biggest excitement has to do with the potential of this program," he said. "We have resources plenty, we have coaches plenty, and I really feel like Montana is a track & field-supportive state.
"I think we can be a top-tier team in the Big Sky Conference, year in and year out, and I'm excited because of the level of athlete that we work with."
May was named Montana's interim head coach Friday, a title that will last through the 2020-21 academic year. At that point, a national search for a permanent coach will commence.
"Montana, to me, symbolizes family," said May, a native of Salmon, Idaho. "My wife was born and raised in Montana, and her family still lives here. My parents moved here after I graduated high school, and I now have two brothers who live here. I love the wide-open spaces of Montana, and the differing landscapes. I think about the crisp air of the fall and the sights of the absolute crystal-clear water on the rivers and streams, contrasted by the colors of the changing trees.
"I don't know how to explain it, but Montana is so en-captivating and inviting. It's where I want to be."
Be the first to know
Get local news delivered to your inbox!