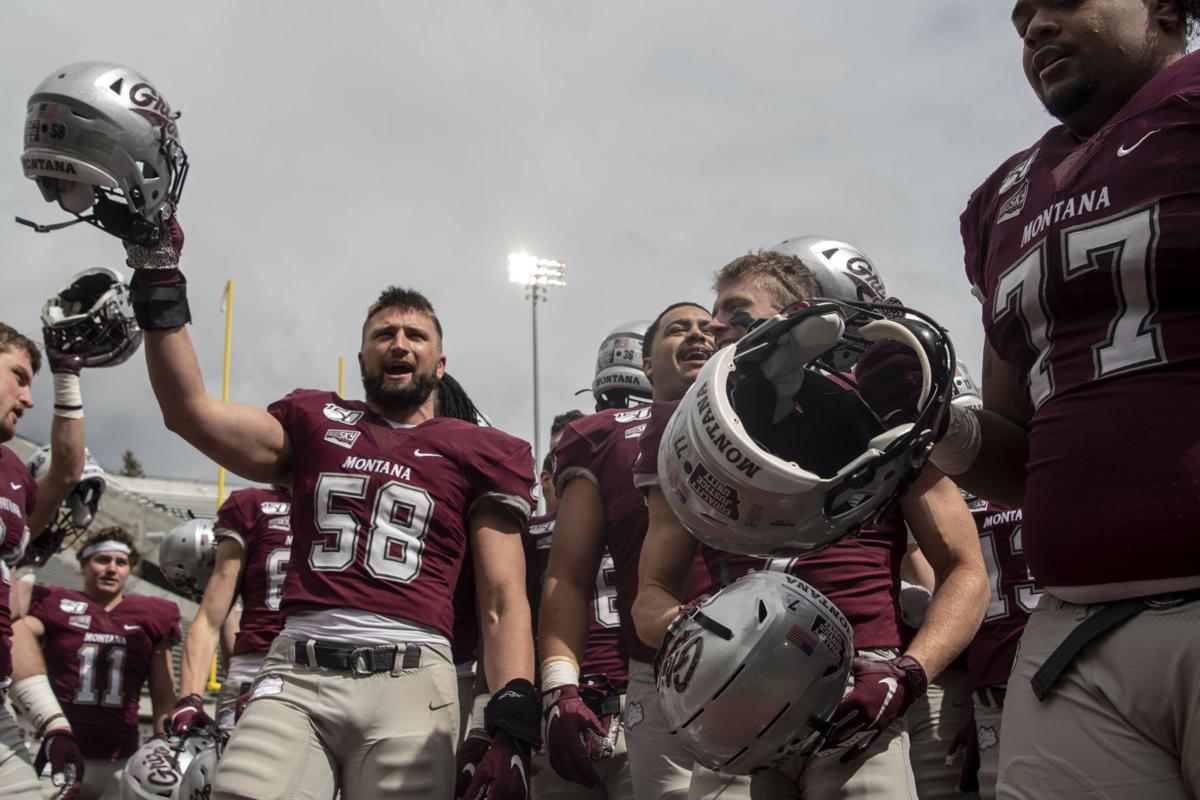 MISSOULA — Montana has made a pair of changes to its future football schedules.
The Griz rescheduled their canceled game vs. Morehead State to 2024. The teams were supposed to play in 2020, but neither team played in the fall because of the pandemic.
UM's game against Morehead State is scheduled for Sept. 14, 2024. The Griz were supposed to host Western Carolina that day, but the schools agreed to move that game back a week to Sept. 21, 2024.
Additionally, the schools agreed to eliminate UM's return trip to Cullowhee, North Carolina. That game was scheduled for Aug. 30, 2025, as part of a home-and-home series announced in May 2019.
"We are glad we could reschedule the game with Morehead State, and shifting Western Carolina to a single game in Missoula works well," Montana athletic director Kent Haslam said in a news release.
"I am also excited to get seven home games. Playing games in Washington-Grizzly Stadium is a real benefit for our university and community. I appreciate the hard work of many to get the schedule finalized."
Montana's 2024 schedule is now set up for seven home games, which would be the first occurrence since 2007. The Griz will open that season by hosting Missouri State on Aug. 31, 2024, in addition to Morehead State and WCU in non-conference action. They'll also have four home games in Big Sky play.
UM is slated to play 12 games in 2024 instead of the typical 11, playing at North Dakota on Sept. 7, 2024, and having four Big Sky road games. FCS teams are allowed an extra game in years with 14 Saturdays between Labor Day weekend and the end of November, instead of the usual 13. That last happened in 2019, when UM played four non-league games instead of three.
The change with WCU leaves the Griz with only two of three non-conference games scheduled for 2025. Those games are hosting North Dakota on Sept. 13, 2025, and hosting Indiana State on Sept. 20, 2025.
The Big Sky still has to release new conference schedules for 2022 and beyond. The previously announced schedules were trashed when Southern Utah accepted an invite to the WAC starting in 2022. The league has voted to move the 2020 conference schedule, which didn't get played, to 2021.
Frank Gogola covers Griz football and prep sports for the Missoulian. Follow him on Twitter @FrankGogola or email him at frank.gogola@missoulian.com.