MISSOULA — Gritty play down the stretch paid off for the Montana women's basketball team Friday afternoon in its first game at the Grand Canyon Classic in Phoenix.
The Lady Griz struggled with cold shooting and turned the ball over 19 times, but they were rock-solid when it mattered most in a 59-56 overtime win over Houston Baptist. The win was Montana's third in a row, all coming away from Missoula.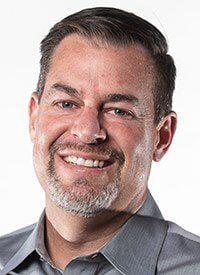 "This team is learning how to play right, and we didn't play right for most of the game today," Montana coach Brian Holsinger told KMPT radio. "When you don't play right you give a team that shouldn't probably be close to us confidence and a different level of fight than they usually have. We allowed that to happen, so it's a good growth area for our team."
Carmen Gfeller, Sammy Fatkin and Sophia Stiles led the way for Montana (4-1). Gfeller collected 14 points and eight rebounds, Fatkin had 14 points and six rebounds and Stiles just missed a double-double with eight points, 10 rebounds and four assists.
"We fought like crazy and the zone (defense) was good for us obviously," Holsinger said. "We made a few plays down the stretch to figure out a way to win.
"One of the things I'm really upset about is that when the game was really in question, we started playing harder, hustling more. That has to happen for 40 minutes. But we're learning. We weren't at our best today."
Montana appeared to be in trouble trailing the Huskies (3-3) by the score of 44-38 with just over 7 minutes left in regulation. Holsinger called timeout and his team responded with a 6-0 run to knot the score. Abbey Sutherland responded with a 3-ball for Houston Baptist, but Gfeller answered with a 3-point play.
Montana went up 52-50 on an Abby Anderson shot with 69 ticks left in regulation, but the Huskies tied the score with 6 seconds left in regulation on a N'denasija Collins bucket.
The Huskies jumped to a 54-52 lead early in overtime as Montana missed four of its first five shots in the period. But the Lady Griz refused to go away and Katerina Tsineke gave the them a 57-56 lead with 34 seconds left. Gfeller added two free throws with 13.6 ticks left and Fatkin sealed the deal with a late steal.
Next up for the Lady Griz Saturday at noon is a Nicholls State (2-4) team that was trounced by host Grand Canyon Friday, 103-55. The Colonels' two wins have come against NAIA Tougaloo and NCAA Division II Spring Hill.
Nicholls State went 11-14 last season and was picked fourth in the 2021-22 preseason Southland poll, collecting one first-place vote. If Montana plays up to its potential, Saturday's game in Phoenix will probably not be close.
"Our passing has to improve," Holsinger said. "It's discouraging, our passing right now. We work on it every day. We turned the ball over way too many times (Friday).
"... Our bench is going to be important (Saturday) and our bench (Friday) was just OK. We have to get better off our bench. I expect us to come out with a much better effort Saturday."
Notes: Montana shot 38 percent from the floor (23 for 61) and Houston Baptist shot 29 percent (22 for 76) ... The Lady Griz finished with a 57-42 edge in rebounds and a 38-28 edge in points in the paint ... True freshman Dani Bartsch of Helena grabbed nine rebounds off the bench for UM ... Collins had a double-double for the Huskies with a game-high 20 points and 10 rebounds ... The announced attendance for the game was 78. 
Bill Speltz is Missoulian Sports Editor and has served as Sunday columnist the past 15 years. Do you have a story idea? Email Bill at bill.speltz@missoulian.com.