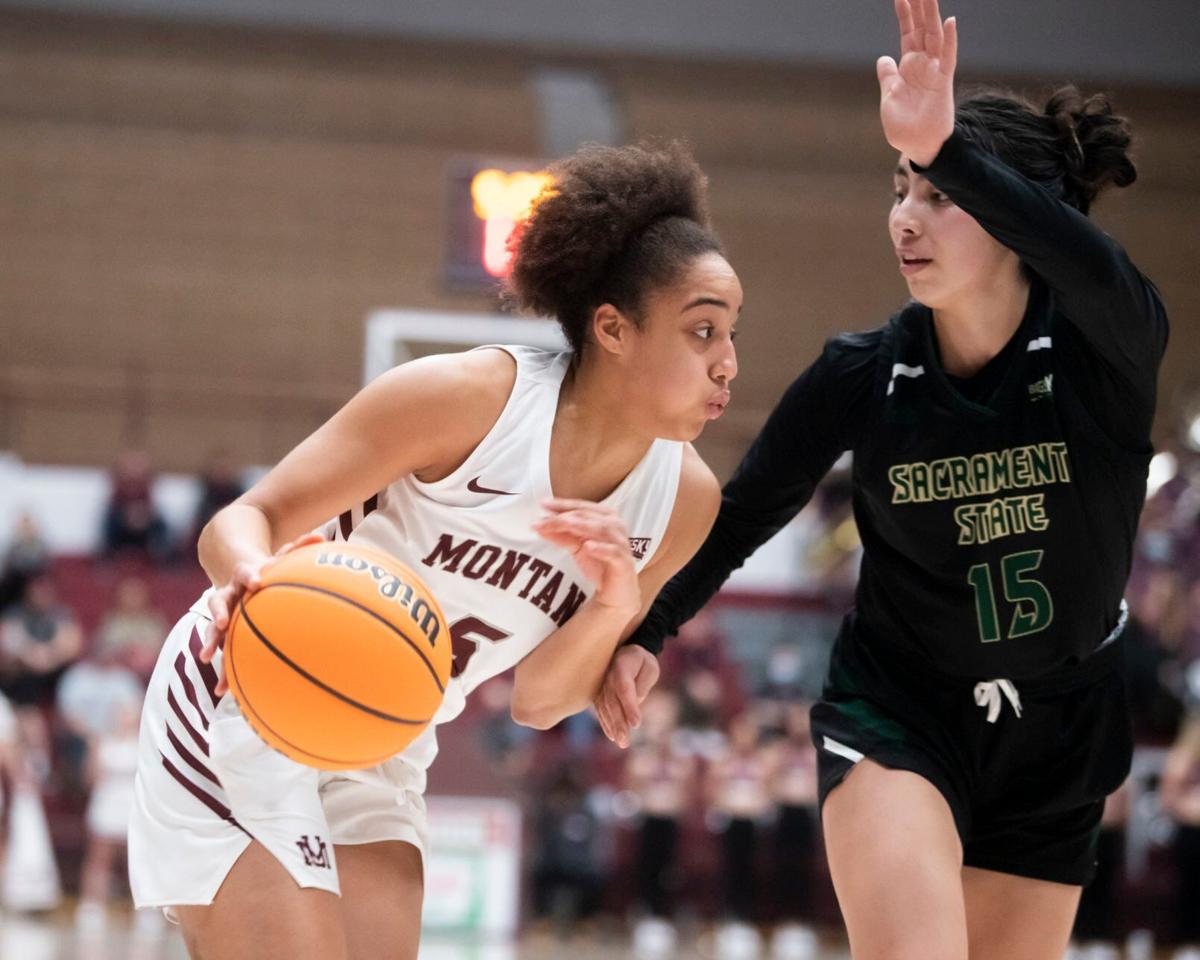 MISSOULA — The last time the Montana women's basketball team won six games in a row, Robin Selvig was head coach and Barack Obama was president. 
It's been just under six years, to be exact. But that dry spell may come to an end Saturday when the surging Lady Griz, who have won five straight games, play host to Big Sky Conference foe Northern Colorado at 2 p.m.
"Every game is important, but conference games mean more," Montana coach Brian Holsinger said. "You're fighting for standings, you're fighting for conference tournament position, you're fighting for a conference championship, so I treat conference differently."
Under first-year coach Kristen Mattio, the Bears are 2-4, with home wins over Texas-Rio Grande Valley and Samford. UNC is 0-4 on the road, with double-digit losses at Arizona State, Colorado State and San Francisco and a 63-57 loss at Montana State Thursday.
Mattio was hired after former UNC coach Jenny Huth decamped for Oregon State and an assistant position on Scott Rueck's staff, an opening made possible when Holsinger was hired at Montana.
While Mattio may be new to facing Montana, she has plenty of experience on her staff. Assistant coach Geoff Golden was an assistant at Montana State last season. Another assistant, Marquelle Dent, went 4-0 against the Lady Griz as a player at Wyoming from 2012-13 to 2015-16.
Northern Colorado has just one player averaging more than eight points per game. Sophomore guard Hannah Simental leads the way at 12.8 points. Picked seventh in the Big Sky preseason coaches' poll, UNC has scored more than 60 points just once in six games. The Bears have 125 turnovers this season and 69 assists.
Lady Griz surge past Sacramento State
Holsinger stood with arms folded early in Thursday's game, looking as calm as a man taking a casual stroll down Higgins Avenue on an unusually balmy December day.
His team was making its league home debut against Sacramento State and it wasn't going well early. The Hornets raced to a 10-point lead in the first four minutes and you couldn't help but wonder why Holsinger didn't call timeout.
Turns out the Lady Griz didn't need a timeout, just the faith Holsinger has shown in them since back in October. It's been the secret weapon for a surging Montana team that rolled to a 75-59 win over the Hornets in front 2,205 fans at Dahlberg Arena.
"I was even waiting for a timeout — I was kind of looking over there at the bench," said Montana senior guard Sophia Stiles, who recorded a double-double for the second game in a row with 11 points and 11 assists.
"Brian just trusted us that we were going to be able to pull through. The coaches really made us focus on the defensive end. It was just, 'If you can stay with it on defense, the offense will come.' This is the most fun I've had in my five years being here. It's really amazing. A great start to my senior year."
You might say Holsinger, whose team used two big triples by Stiles late in the second quarter to build a 36-30 halftime lead and then pulled away in the third frame, had a plan in mind in letting his team fight through its early shooting woes.
"Any time somebody comes out, and they (Sac State) got hot and hit a few shots off the bat, I tend to get calmer when things aren't going well," Holsinger said. "With that, it's just, 'Get through this.' I want to see how our kids respond.
"It's a growing moment for them. I figured, hey we're getting the right shots down there, they hadn't gone in, they hit a couple tough ones, let's see how it goes."
Montana enjoyed impressive scoring balance in cruising past Sac State (3-5). Reserve freshman guard Haley Huard paced the hosts with 13 points, followed by Carmen Gfeller with 12, Sammy Fatkin and Stiles with 11 apiece and Abby Anderson with 10. Anderson and reserve forward Dani Bartsch shared the team lead in rebounds with seven apiece.
"Proud of our kids," said Holsinger, whose team went on a 24-9 run in the third quarter. "We talked a lot at halftime about who we are and what we're about. Mentally, I didn't feel like we came out as far as being who we are.
"We're confident, we're tough, we hustle. I just reminded them of who we are. They came out in the second half confident."
Key to Montana's success was its ability to adjust to the Hornets' zone defense. It took about six minutes, but the Lady Griz found a comfort zone. They followed up their 13-for-30 shooting effort in the first half with a 16-for-33 performance in the second.
"We have a lot to work on," Holsinger conceded. "We knew they were probably going to zone us most of the game and you just have to be able to knock down shots and execute ... I'm proud of the two freshmen (Huard and Bartsch). It was a fantastic effort by our bench."
Huard's performance was easily her best in a Montana uniform. Holsinger joked that she "never met a shot she didn't like." It's that confidence that gives her the courage to step into the spotlight as a true freshman.
"Her confidence really rubs off on people," Holsinger noted. "It's like, 'Hey, this freshman is out here shooting it, why can't I?'"
Sac State senior guard Lianna Tillman led all scorers with 19 points on 8-for-21 shooting. Teammate Isnelle Natabou, a 6-foot-5 sophomore center, scored 15 points and grabbed 13 rebounds.
Bill Speltz is Missoulian Sports Editor and has served as Sunday columnist the past 15 years. Do you have a story idea? Email Bill at bill.speltz@missoulian.com.