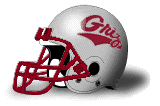 Today is the final day of the 2000's, and what a decade it has been.
Here at the CGI, we'd like to put a cap on it by introducing our All-Decade teams for both the Montana Grizzlies and the Montana State Bobcats. First up, we give you the Griz.
A couple notes regarding our All-Griz team ...
Nine players were members of Montana's 2001 national championship team, the only squad to capture a title in four chances during the decade. Also, we chose Cole Berquist as the quarterback because he had the most productive career statistically of anyone else during that 10-year span, including John Edwards and Craig Ochs. And we chose Chris Snyder over Dan Carpenter at kicker because, well, Snyder got the ring.
Have a look and let us know what you think:
MONTANA GRIZZLIES ALL-DECADE TEAM



OFFENSE


QB – Cole Bergquist (2005-2008)
RB – Yohance Humphery (1998-2001)
RB – Lex Hilliard (2003-07)
WR – Marc Mariani (2006-09)
WR – Etu Molden (1998-2001)
TE – Spencer Frederick (1998-2001)
T – Dylan McFarland (2000-03)
G – Colin Dow (2005-08)
C – Matt Thuesen (1997-2000)
G – Thatcher Szalay (1998-01)
T – Cody Balogh (2004-07) 

DEFENSE
DE – Kroy Biermann (2004-07)
DT – Alan Saenz (2002-05)
DT – Blake Horgan (2001-04)
DE – Tim Bush (2000-03)
LB – Tyler Joyce (2004-07)
LB – Kyle Ryan (2004-07)
LB – Shawn Lebsock (2005-09)
CB – Kevin Edwards (2002-05)
CB – Calvin Coleman (1998-01)
S – Vince Huntsberger (1998-01)
S – Colt Anderson (2005-08)

SPECIAL TEAMS
K – Chris Snyder (2000-03)
P – Tyson Johnson (2004-07)
Ret – Tuff Harris (2003-06)