As we pointed out in today's print editions, Saturday's FCS playoff showdown between Montana State and North Dakota State is the rekindling of a rivalry from years ago.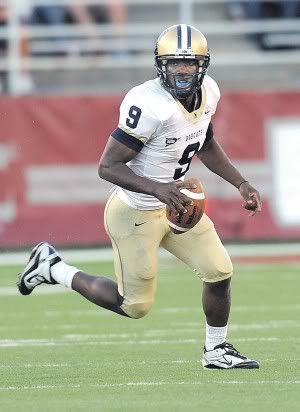 The two programs have played each other 32 times since 1914, and things really got heated in the 60s and 70s as they jostled for supremacy. Between 1960 and 1980, the Bobcats and Bison each won nine of 18 meetings.
But by the time MSU made the jump to what was is now called the Football Championship Subdivision, the rivalry cooled off. NDSU remained at Division II, and each team won national championships at their respective levels.
It wasn't until 2005 that the teams locked horns again. By then NDSU was transitioning to the FCS, where the Cats were well-entrenched. MSU won that game 20-17 on a late drive engineered by quarterback Travis Lulay.
It's a fun little trip down memory lane. But as far as Saturday's game goes, it's meaningless.
These teams don't give a darn about history. They only have their sights set on the third round.
This game may simply come down to who wins the battle between Montana State explosive offense versus North Dakota State's rock of a defense.
Something has to give on Saturday: Led by redshirt freshman Denarius McGhee (pictured above), the Bobcats have one of the highest-scoring offenses in the country at about 35 points per game.
But NDSU's defense, aided by the play of linebacker Brandon Jemison (shown at below), gives up less than 17 points per contest and has racked up 28 takeaways.
Here's what eighth-year NDSU coach Craig Bohl had to say about the matchup on Monday:
"Denarius McGhee is an outstanding quarterback. He was a co-offensive player of the year in the Big Sky. They will spread things out, so they have elements of a spread offense - no backs or empty sets at times, all the way into some two-back sets. They're very explosive on offense. They've scored a lot of points.

"From a defensive standpoint it makes you cover a wide sphere of offensive schemes. Any time a team can be that multi-dimensional on offense, it's very, very difficult. It's a whole lot different if you're scheming for somebody and you don't have to get into multiple reads on a running game. But now you're getting other reads a long with it. So that will be a challenge for our guys."
It promises to be a fun scene in Bozeman. And if the weather holds up (which it probably won't), we could be in for a dandy. Thoughts? Feelings? Comments are open!