Pretty Weasel will join a team with two Hardin graduates. 
HAVRE — Anastasija Dragovic, a 6-foot-4 middle blocker from Laramie County Community College in Wyoming, has signed to join the volleyball pro…
Carroll offensive lineman Alex Hoffman has signed a free agent contract with the NFL's New Orleans Saints.
Both Carroll track and field teams earned Frontier Conference Championships on Friday, marking the first time in more than three decades the l…
Carroll won three of the four events held Thursday on day one of the Frontier Conference Championship Track and Field Meet at Vigilante Field.
SIOUX CITY, Iowa — The University of Providence volleyball team was ousted from the NAIA national tournament Wednesday with a three-set loss t…
The Battlin' Bears finished with an 18-6 record. Providence faces Jamestown (N.D.) on Wednesday.
Lekvold, a 5-foot-6 point guard, averaged 18 points, four steals, four assists and five rebounds per game this past season.
Dionne didn't get a chance to play for the Bulldogs, who opted out of the spring season.
BILLINGS — Rocky Mountain College's Sydney Little Light and Joseph Vanden Bos were singled out by the Frontier Conference on Monday as track a…
The meet was hosted by Carroll College.
A stress fracture and a degenerative disc disease in her back have not stopped the Bozeman High alum from pushing the Battlin' Bears forward.
The previously unbeaten Battlin' Bears finish the season with an 8-1 record.
Linebacker Alex Bush and placekicker Riley Garrett were the Battlin' Bears' first-team selections.
Wolery is an all-conference guard who plays three sports for the Knights.
Action begins on April 27. 
Battlin' Bears sweep Bushnell (Ore.) for first trip to Iowa since 2018.
Photos from the Rocky Mountain College Battlin' Bears' game against the Bushnell University Beacons in the first round of the NAIA National To…
Carroll's 2021 spring season and run into the NAIA Football Championship Series ended with a 55-0 loss to No. 1 seed Morningside on Saturday.
The Providence volleyball team is headed to the national tournament in Sioux City, Iowa.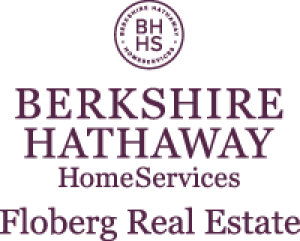 Susan B. Lovely - Berkshire Hathaway Home Services Floberg Real Estate
BILLINGS — The 54-hole Frontier Conference men's and women's championship golf tournament will take place Monday through Wednesday at the BanB…
Stewart won a State A basketball title and finished 32nd at the State A golf tournament.
Montana State Spring Rodeo No. 1
The Argos' Cydney Finberg-Roberts was named both player of the year and setter of the year. 
Other players from Rocky as well as players from Carroll College and the University of Providence were also recognized.
Downey is one of five Battlin' Bears on the all-conference first team.