Bushman helped the J-Hawks to a second-place finish at last year's state tournament.
Both Rocky Mountain College and Carroll College were named five-star gold level members.
The Billings Central senior forward will continue her basketball career at an in-state Frontier Conference school.
After spending nearly six months in a hospital, former Chinook, Montana Griz and NFL great Mike Tilleman was admittedly fatigued. But it warme…
The Battlin' Bears conducted just five of their 12 scheduled practices before shutting down on Wednesday.
In July, the NAIA's Council of Presidents voted to pause fall championships due to the COVID-19 pandemic.
Stephens averaged more than 20 points per game for the Generals.
The Battlin' Bears conducted a spirited practice Saturday morning at Herb Klindt Field in Billings.
Rocky Mountain College holds a football practice on Saturday. 
On the heels of fall football postponement, the Battlin' Bears will conduct practice Saturday morning.
The Frontier Conference has decided to try to play football in the spring instead of attempting an all-Montana schedule this fall.
Thompkins will be a redshirt senior for the Argos this winter. 
The Battlin' Bears had 120 players officially report for fall camp on Monday.
The Lefthand family has dealt with two tragedies in the past two months. Eymard Lefthand's life had begun again at 50 and Darrell's was poised…
BUTTE — The Montana Tech Orediggers and Montana Western Bulldogs are still set to meet in football, but volleyball will have to wait.
BUTTE — After a successful stint in Butte, Derek Selvig has his first head coaching job.
The decision was made by the Frontier Council of Presidents.
If the Frontier Conference plays football in the fall, it could be one of the conference's biggest seasons ever.
"Moving the football championship to the spring was the right thing to do for the well-being of our student-athletes," said NAIA President and…
The Battlin' Bears will have "a lot of position battles" this fall as they prepare for a season that currently does not have a set schedule.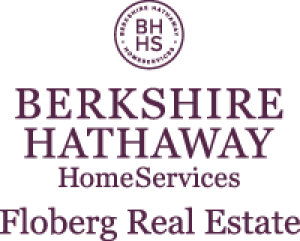 Susan B. Lovely - Berkshire Hathaway Home Services Floberg Real Estate
As far as Frontier Conference football is concerned, Paulson said,"Every option is on the table as Montana COVID-19 cases continue to spike."
The timing of the football national championship will be determined on Friday. The Montana based Frontier Conference is made up of NAIA schools.
Lenzell Green will help coach Rocky's defensive backs.
Rocky Mountain College's football coach found out he had contracted COVID-19 in May.
If the Frontier plays football this fall, it will do so with the five Montana schools only. 
Rocky, Carroll and Providence men's and women's soccer programs are members of the CCC. 
The free coaches clinic will take place via Zoom.