Ivery Fritzler received athletic scholarship offers from several colleges. Rocky won out for several reasons.
BUTTE — One of Butte's recent positive COVID-19 tests belongs to a member of the Montana Tech football program.
In an ideal world, a full, 11-game schedule would start Aug. 29. But those plans were thrown into disarray by coronavirus.
Ryan Running Crane to join Argos. 
HELENA -- The Frontier Conference is planning on having a football season this fall. It just will look a little different than in years past.
Ex-Battlin' Bears Clint Linthicum Jr. and Fletcher Metcalf died within a five-day span of one another.
Betty Bear of Poplar will wrestling for Providence this coming winter.
Rocky Mountain College athletic director Jeff Malby said the blueprint for the fall sports season has "become a huge jigsaw puzzle."
Rodriguez, a 5-foot-5 guard, is transferring from Whatcom Community College in Washington.
The wait is over for Montana's fleet of Frontier Conference schools.
BILLINGS — Kevin Fassu, a 6-foot-6 forward, has agreed to join the Rocky Mountain College men's basketball program, Battlin' Bears coach Bill …
Adonica Baca-Martinez averaged 15 points, five rebounds and two steals as a sophomore last season.
Rocky's latest women's basketball signee was named MVP of her California high school league.
The foreign-exchange student will continue to play basketball in Billings.
Goligoski owns the career, single-season and single-game 3-point shooting records for Hamilton.
Ashley McPhie averaged 14 points per game as a senior at Hot Springs County High School in Thermopolis.
Roth averaged more than 20 points per game for the Pioneers.
Jones was first-team all-state and conference MVP for Dillon.
Missoula Loyola's Danielson triplets are excited to see what football at Rocky Mountain College will bring.
Six college wrestling duals will be held at the Belgrade Special Events Center on Jan. 8, 2021.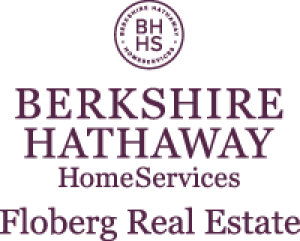 Susan B. Lovely - Berkshire Hathaway Home Services Floberg Real Estate
The Battlin' Bears added an all-conference basketball player from Fort Collins, Colorado.
Logan Meyer is one of seven Class of 2020 Montanans, including one of his Billings West teammates, to sign with Rocky's men's basketball program.
BILLINGS — Sasha Coffee of Rocky Boy has signed a letter of intent to join the women's basketball program at Rocky Mountain College next season.
GREAT FALLS — Columbus' Carter Beer will be on the University of Providence wrestling and rodeo squads beginning with the 2020-21 school year.
GREAT FALLS — Billings West wrestler Wyatt Van Pelt will continue in the sport at the University of Great Falls.
Brooklyn Douglas averaged 10.2 points per game as a senior this past season.
Eccher led Colorado's 4A/5A Southwestern League in 3-point shots made the past two seasons.