Montana Tech signed five Montana high school standouts to its golf program.
Neither the Tech men nor women will play until Dec. 12.
Golfer is a three-time all-conference performer. 
BILLINGS — The Montana State-Northern men's basketball team has pushed back its season-opening games this week.
Glory Konecny of Southern Oregon and Morgan Ayers of Indiana Tech both ranked, while Providence is rated 9th as a team. 
BILLINGS — Rocky Mountain College coach Mike McLean and sophomore runner Jackson Wilson were singled out for top honors Monday as the Frontier…
Kolby Hayes comes to Providence from Gillette, Wyoming.
BILLINGS — Frontier Conference cross country champion Carroll College remained ninth in the women's balloting for the NAIA Top 25 Coaches Poll…
BILLINGS — The Rocky Mountain College men's cross country team remained 13th in the latest NAIA Top 25 Coaches' Poll, which was released on Thursday.
Argos to start the season on Jan. 6, 2021 in Rapid City, S.D. 
Nick Kunz (125) and Isaac Bartel (197) each rated No. 1 in first poll of the year.
Check out where the MSU-Northern and Dickinson State wrestlers are ranked. 
The league's schedule for men's and women's basketball is set to tip off Dec. 5.
French was a three-year starter for the Broncs.
Their bond was already unwavering when Paul Klaboe made the decision to step in and save the life of his son, Paul Jr.
Rocky's Jackson Wilson and Carroll's Reghan Worley won individual championships Friday in Havre.
The announcement rescinds a prior decision that granted relief only to those that compete in more than 50% of the maximum allowable number of …
The announcement was made Tuesday in a league-issued press release.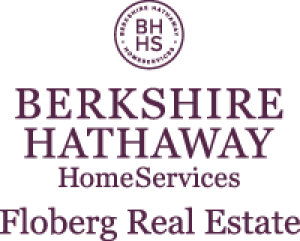 Susan B. Lovely - Berkshire Hathaway Home Services Floberg Real Estate
Meet will be contested in Havre. 
Wade Jacobs had previously played for Sheridan (Wyo.) College. 
HELENA — The women's cross country team at Carroll College is ranked 9th in the first NAIA Coaches Top 25 poll of the fall season.
BILLINGS — The men's cross country team at Rocky Mountain College is ranked 13th in the latest NAIA Top 25 poll.
BILLINGS — A men's basketball game between Montana Tech and Yellowstone Christian College scheduled for Friday has been canceled.
The Scotties' two-time all-state selection will continue his football career in Butte.
Lefthand originally signed to play for Rocky in August 2019.