GLENDIVE — Former Helena Capital standout and Dawson Community College sophomore forward Megan Lindbo has signed a letter of intent to finish …
Carroll offensive lineman Alex Hoffman has signed a free agent contract with the NFL's New Orleans Saints.
Both Carroll track and field teams earned Frontier Conference Championships on Friday, marking the first time in more than three decades the l…
Carroll won three of the four events held Thursday on day one of the Frontier Conference Championship Track and Field Meet at Vigilante Field.
Carroll's 2021 spring season and run into the NAIA Football Championship Series ended with a 55-0 loss to No. 1 seed Morningside on Saturday.
Stewart won a State A basketball title and finished 32nd at the State A golf tournament.
The Argos' Cydney Finberg-Roberts was named both player of the year and setter of the year. 
Other players from Rocky as well as players from Carroll College and the University of Providence were also recognized.
Downey is one of five Battlin' Bears on the all-conference first team.
Did you know a Montana team played in the first ever NAIA football championship game? Do you know which Montana school has the most NAIA posts…
Montana Tech's Becca Richtman was one of several All-Americans from Montana schools at the NAIA championships.
The No. 2-seeded Battlin' Bears will host the 4th-seeded Orediggers on Thursday.
The championship match is schedule for Saturday at the home of the highest remaining seed.
The men's and women's soccer teams from Rocky Mountain College and Carroll College split a soccer doubleheader Monday at Herb Klindt Field in …
RMC women win 2-1, while the Battlin' Bears men prevail 1-0. 
It its first game in nearly 500 days, the Carroll football team went to Billings and knocked off Rocky Mountain College. 
Rocky Mountain College football hosted Carroll College Saturday afternoon for both teams' first game since 2019, kicking off the Frontier Conf…
Battlin' Bears' coach Chris Stutzriem never imagined his team would have to wait nearly a year and a half between games.
Decision was announced in a press release Monday afternoon.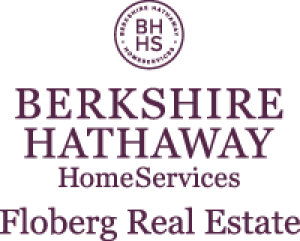 Susan B. Lovely - Berkshire Hathaway Home Services Floberg Real Estate
Nikki Krueger of Kalispell won the NAIA shot put crown Friday for Carroll.
BILLINGS — Five Frontier Conference basketball teams — three women's squads and two men's — have qualified for the NAIA national championships…
Carroll won the opener 7-5 and MSUB took the second game by a 10-1 score.
The Providence men completed the sweep of Frontier titles capping the regular-season title by taking the Frontier tourney too. 
Fisher has 21 career homers for the Yellowjackets.
Carroll has checked off two of the three items on its to-do list this season. Next box to check: national title.
BILLINGS — Quarterfinal games of the Frontier Conference playoffs for men's and women's basketball tip off Thursday at campus sites.