The Glendive 6-footer had committed to play for Sheridan College, but the junior college cut all of its athletic programs.
HELENA -- The Frontier Conference is planning on having a football season this fall. It just will look a little different than in years past.
Six college wrestling duals will be held at the Belgrade Special Events Center on Jan. 8, 2021. 
Nelson helped lead Dawson to a 27-2 season record this past winter.
The Frontier's decision comes two days after the NAIA canceled its spring season.
NAIA spring sport athletes won't be charged a season of competition.
The State A and Women's NAIA tournaments are still scheduled to go at MetraPark in Billings. As of Monday, Montana had no cases of coronavirus.
PARK CITY, Kan. — Montana State-Northern's Nick Kunz captured the 125-pound NAIA national wrestling championship on Saturday.
Adam Huse's five 3-pointers and 24 points led the Lights over the Battlin' Bears.
Duo combines for 38 points in Battlin' Bears road victory over Skylights.
Check out the latest rankings. 
No. 9 Providence will tangle with No. 20 MSU-Northern Thursday at Billings Senior at 7 p.m.  
The Rocky Mountain College men's basketball team hasn't won since Jan. 3.
Thatcher and Roy combined for nine 3-pointers and 49 points to lead the Battlin' Bears.
The MSUN-bound quarterback accounted for 35 total touchdowns and nearly 2,000 total yards this past season.
List of 2020 recruits for the Montana State-Northern football program
Check out who was ranked in the fifth poll of the year. 
Minot State 24, MSU-Northern 20
GREAT FALLS — Emilee Maldonado poured in 27 points and Kenedy Cartwright added 16 as Providence held off 11th-ranked Montana State-Northern 68…
GREAT FALLS — Bandon Cotton and Zaccheus Darko-Kelly each poured in 23 points, Dawson Fowler added 16 and Jaxen Hashley had 11 points and 10 r…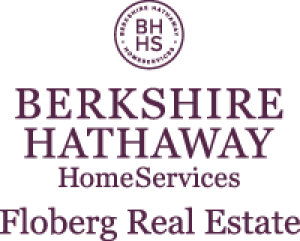 Susan B. Lovely - Berkshire Hathaway Home Services Floberg Real Estate
NAIA Wrestling Coaches Top 20 Poll
HAVRE -- Peyton Kehr scored 14 points, Kenya Lorton added 10 points and Sydney Hovde contributed eight points, 13 rebounds and five assists as…
PHOENIX -- Peyton Kehr led five players in double figures with 16 points, Allix Goldhahn added 15 and Hailey Nicholson was a force with 10 poi…
KANSAS CITY, Mo. — Dickinson State senior Gresh Jones tops the 133-pound weight class in the NAIA Wrestling Coaches Poll released on Thursday.
Men's college basketball box scores from Tuesday.