Montana State Spring Rodeo
Azure lost to Jack Shore by split decision.
Azure will compete in the preliminaries of Saturday's UFC Fight Night event.
Providence earned a shot at Rocky Mountain College in the championship on Saturday.
The No. 2-seeded Battlin' Bears will host the 4th-seeded Orediggers on Thursday.
The Battlin' Bears outscored the Lights 17-0 in the second half.
The championship match is schedule for Saturday at the home of the highest remaining seed.
The Battlin' Bears improved to 15-3 in Frontier Conference play.
Lights will entertain Rocky in the first football contest ever played on the MSUN campus. 
HAVRE — Taylor Wolf, Morgan Allen and Kyra Oakland combined for 34 of Rocky Mountain College's 51 kills Thursday night in a 25-21, 17-25, 25-1…
Decision was announced in a press release Monday afternoon. 
PARK CITY, Kan. — Montana State-Northern wrestler Isaac Bartel won the NAIA national championship at 197 pounds Saturday.
Weiying Wu had 11 kills and Kyra Oakland added 10 more as the Battlin' Bears prevailed 25-13, 25-20, 25-17. 
BILLINGS — Quarterfinal games of the Frontier Conference playoffs for men's and women's basketball tip off Thursday at campus sites.
It's the first coach of the year honor for the Poplar native and former Montana State-Northern wrestler/coach.
Selection process was done as league tourney was canceled. 
The location and venue of Azure's next fight are to be determined.
Check out the latest NAIA rankings.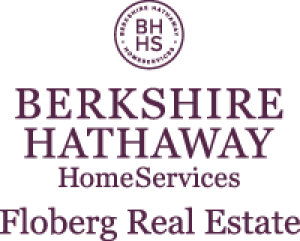 Susan B. Lovely - Berkshire Hathaway Home Services Floberg Real Estate
The Lights avenged a loss from earlier in the season. 
The Carroll women's basketball team keeps control of first place in this week's edition of the Frontier power rankings.
The Carroll men's basketball team has surged into the top spot in this week's Frontier power rankings. 
HAVRE — Glasgow running back Jesse Lee and Florence defensive back Colby Kohlman are among five Montanans in the 11-member Montana State-North…
The original volleyball schedule was postponed in August over COVID-19 concerns.
MSU-Northern sweeps weekend series with RMC. 
Skylights down Battlin' Bears for second straight day.