After spending nearly six months in a hospital, former Chinook, Montana Griz and NFL great Mike Tilleman was admittedly fatigued. But it warme…
The Frontier Conference has decided to try to play football in the spring instead of attempting an all-Montana schedule this fall.
"Moving the football championship to the spring was the right thing to do for the well-being of our student-athletes," said NAIA President and…
The timing of the football national championship will be determined on Friday. The Montana based Frontier Conference is made up of NAIA schools.
If the Frontier plays football this fall, it will do so with the five Montana schools only. 
Rocky, Carroll and Providence men's and women's soccer programs are members of the CCC. 
Hailie George found a new school after Sheridan College dropped its athletic programs.
Danelson scored more than 1,000 points in her career at Scobey High School.
Here's a look at just a few of the hillside letters that can be found across Montana.
If you've ever traveled by road across Montana, you've likely seen several gigantic letters on the sides of hills, mountains and cliffs. Here'…
The Glendive 6-footer had committed to play for Sheridan College, but the junior college cut all of its athletic programs.
What are some of your favorite letters around our state? Let us know!
Montana has had higher education opportunities since before it became a state. Some institutions have seen thousands of students graduate over…
HELENA -- The Frontier Conference is planning on having a football season this fall. It just will look a little different than in years past.
Six college wrestling duals will be held at the Belgrade Special Events Center on Jan. 8, 2021. 
Nelson helped lead Dawson to a 27-2 season record this past winter.
The Frontier's decision comes two days after the NAIA canceled its spring season.
NAIA spring sport athletes won't be charged a season of competition.
The State A and Women's NAIA tournaments are still scheduled to go at MetraPark in Billings. As of Monday, Montana had no cases of coronavirus.
PARK CITY, Kan. — Montana State-Northern's Nick Kunz captured the 125-pound NAIA national wrestling championship on Saturday.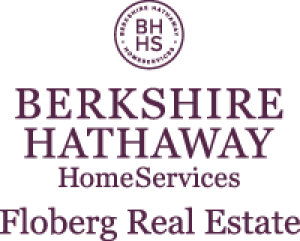 Susan B. Lovely - Berkshire Hathaway Home Services Floberg Real Estate
Adam Huse's five 3-pointers and 24 points led the Lights over the Battlin' Bears.
Duo combines for 38 points in Battlin' Bears road victory over Skylights.
Check out the latest rankings. 
No. 9 Providence will tangle with No. 20 MSU-Northern Thursday at Billings Senior at 7 p.m.  
The Rocky Mountain College men's basketball team hasn't won since Jan. 3.
Thatcher and Roy combined for nine 3-pointers and 49 points to lead the Battlin' Bears.
The MSUN-bound quarterback accounted for 35 total touchdowns and nearly 2,000 total yards this past season.