TUCSON, Ariz. — Shauna Bribiescas, a second-team NJCAA Division II All-American from Pima (Ariz.) Community College in 2018-19, has signed a l…
Tayshawun Bradford averaged 14.9 points and 4.9 rebounds per game last season at Porterville College in California.
The annual Athlete of the Year banquet is still on for now. 
Quarterback will join Rocky Mountain College Battlin' Bears next fall. 
For his career, Erbacher threw for 5,408 yards and 58 touchdowns while completing 65% of his passes.
High-scoring forward averaged 26 points per game.
Santistevan was among the Mon-Dak Conference leaders in field-goal percentage and averaged more than 12 points per game.
Battlin' Bears earn Frontier Conference award for second consecutive year. 
Like many senior athletes, Petsch said the cancellation of spring season was "devastating."
There will be more inspirational stories, good teams and fun moments when sports return. 
The Frontier's decision comes two days after the NAIA canceled its spring season.
Coach Chris Stutzriem agrees with the decision to postpone, saying, "I think it's what's most important right now."
NAIA spring sport athletes won't be charged a season of competition.
Francis, a 1,000-point scorer, said she understands why officials canceled the NAIA national tournament.
Meet to end a day early due to coronavirus pandemic.
Battlin' Bears men claim national United States Collegiate Ski & Snowboard Association overall alpine championship. 
The Battlin' Bears defend their national GS title and are in position to win the overall crown. 
LAKE PLACID, N.Y. — The Rocky Mountain College women's ski team placed third in the giant slalom at Whiteface Mountain at the United States Co…
The State A and Women's NAIA tournaments are still scheduled to go at MetraPark in Billings. As of Monday, Montana had no cases of coronavirus.
BROOKINGS, S.D. — Senior Isaac Petsch of Rocky Mountain College placed seventh in the mile Saturday at the NAIA Indoor Track & Field Champ…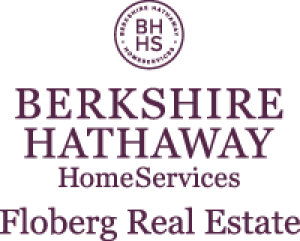 Susan B. Lovely - Berkshire Hathaway Home Services Floberg Real Estate
BROOKINGS, S.D. — Senior Isaac Petsch and freshman Jackson Wilson of Rocky Mountain College qualified for the finals in their running events a…
Led by Alexander Sehlberg and Ester Jakobsson, RMC ready for national ski meet. 
BROOKINGS, S.D. — Five Rocky Mountain College athletes will be competing this weekend at the NAIA Indoor Track & Field Championships.
It was the Argos' first postseason win within the conference since they defeated Carroll on March 5, 2016.
Photos from the first round of the Frontier Conference tournament as Rocky Mountain College hosts University of Providence.
Ending another team's season is never easy, but that's exactly what the Carroll College Men's basketball team did to Rocky Mountain Tuesday. 
Rocky beat the Argos in two of the three regular-season matchups between the teams.