YANKTON, S.D. — Rocky Mountain College's Sydney Little Light placed second in the mile Friday at the NAIA indoor track and field championships.
Little Light placed second in her heat of the mile race with a time of 5:09.49 on Wednesday.
Rocky's women compete on Wednesday while the men participate in Thursday's session.
Three players singled out. 
BILLINGS — Monique Rodriguez and Weiying Wu had 12 kills apiece Saturday as Rocky Mountain College swept past Montana State-Northern 25-15, 25…
BILLINGS — The men's soccer teams from Rocky Mountain College and Montana State Billings battled to a 0-0 double-overtime draw Saturday at Her…
Weiying Wu had 11 kills and Kyra Oakland added 10 more as the Battlin' Bears prevailed 25-13, 25-20, 25-17. 
The Orediggers advanced to the Frontier Conference playoff semifinals Saturday night and will play No. 2 Carroll College.
Five Western players finished in double figures as the Bulldogs cruised to a blowout win. 
"We know we're not ready to play Carroll right now, but we will be in two weeks," Bears coach Chris Stutzriem said.
RMC president Bob Wilmouth met with the players and their parents on Wednesday, and stated that a pathway for them to return to the team has b…
Maxwell's winner was scored on a curling shot to the left corner of the frame from 15 yards.
BILLINGS — Quarterfinal games of the Frontier Conference playoffs for men's and women's basketball tip off Thursday at campus sites.
Kyra Oakland slammed 16 kills and Weiying Wu added 10 more in Rocky's four-set victory.
Guard Izzy Spruit talked openly on Tuesday about the situation involving the Battlin' Bears program.
BILLINGS — Ayla Embry and Natalie Hilderman, both of Rocky Mountain College, were recognized by the Frontier Conference Monday for the volleyb…
BILLINGS — Jackson Wilson of Rocky Mountain College was selected Monday as the Frontier Conference's indoor track athlete of the week.
Battlin' Bears lead the Frontier standings. 
Kacy Horton scored a game-high 25 points for the Battlin' Bears. 
UP finishes regular season with win at the Fortin Center.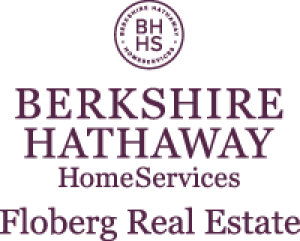 Susan B. Lovely - Berkshire Hathaway Home Services Floberg Real Estate
Battlin' Bears competed in Spearfish, S.D. 
Both Hashey and Zaccheus Darko-Kelly had double doubles for the Argos.
RED LODGE — Brooke Brown of the Big Sky Ski Education Foundation and Finnigan Donley of Alaska were the giant slalom race winners Saturday dur…
The Battlin' Bears were still without several players. 
BILLINGS — Three players scored goals and keepers Clare Keenan and Lainey Bosch combined for a shutout in Montana State Billings' 3-0 season-o…
Keller was placed on administrative leave earlier this month. He returns after "a comprehensive review" of the program.
Hamilton alum fuels big third quarter; Rocky coach Wes Keller again sits out.