The Battlin' Bears signed players from Billings Skyview, Helena, Joliet, Red Lodge and Roundup.
Sandau averaged 10.2 points last season for Missoula Big Sky.
Kael Robinson comes to RMC from St. Johns College secondary school, where he averaged 21 points, eight rebounds and six assists per game.
GULF SHORES, Ala. — Three Rocky Mountain College athletes earned All-America status with their performances Friday at the NAIA track and field…
GULF SHORES, Ala. — Jackson Wilson of Rocky Mountain College has qualified to run in Friday's finals for the 5,000 meters at the NAIA track an…
Little Light placed fourth in her heat for a spot in the finals.
The championships are being held in Gulf Shores, Alabama, and get started Wednesday morning.
WHITEFISH — Carroll College won the Frontier Conference's Bandy Memorial all-sports trophy, conference commissioner Kent Paulson announced on Monday.
They were selected Monday as the Frontier Conference women's track and field athletes of the week.
HELENA — Distance runner Jackson Wilson of Rocky Mountain College qualified for the NAIA national championships in the 5,000 meters Friday at …
The Battlin' Bears finished with an 18-6 record. Providence faces Jamestown (N.D.) on Wednesday.
Lekvold, a 5-foot-6 point guard, averaged 18 points, four steals, four assists and five rebounds per game this past season.
BILLINGS — Rocky Mountain College's Sydney Little Light and Joseph Vanden Bos were singled out by the Frontier Conference on Monday as track a…
The meet was hosted by Carroll College.
A stress fracture and a degenerative disc disease in her back have not stopped the Bozeman High alum from pushing the Battlin' Bears forward.
The previously unbeaten Battlin' Bears finish the season with an 8-1 record.
Linebacker Alex Bush and placekicker Riley Garrett were the Battlin' Bears' first-team selections.
Wolery is an all-conference guard who plays three sports for the Knights.
BILLINGS — The men's soccer team from Rocky Mountain College will be competing for an NAIA national championship.
Action begins on April 27.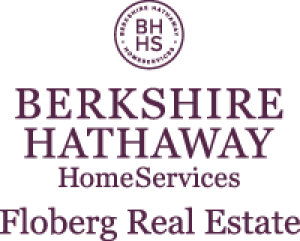 Susan B. Lovely - Berkshire Hathaway Home Services Floberg Real Estate
Battlin' Bears sweep Bushnell (Ore.) for first trip to Iowa since 2018.
Photos from the Rocky Mountain College Battlin' Bears' game against the Bushnell University Beacons in the first round of the NAIA National To…
The Argos' Cydney Finberg-Roberts was named both player of the year and setter of the year. 
Other players from Rocky as well as players from Carroll College and the University of Providence were also recognized.
Downey is one of five Battlin' Bears on the all-conference first team.
The Argos and Battlin' Bears will advance to Iowa if they win Saturday.