An All-America honorable mention basketball player at Rocky Mountain College, Big Back now focuses on his family. 
The Battlin' Bears were honored with the American Volleyball Coaches Association Academic Award for the 13th consecutive year.
BILLINGS — Rocky Mountain College's Kaelyn Volk was selected as the Frontier Conference women's golfer of the week on Monday.
Bushman helped the J-Hawks to a second-place finish at last year's state tournament.
The Battlin' Bears conducted just five of their 12 scheduled practices before shutting down on Wednesday.
The Battlin' Bears conducted a spirited practice Saturday morning at Herb Klindt Field in Billings.
Rocky Mountain College holds a football practice on Saturday. 
On the heels of fall football postponement, the Battlin' Bears will conduct practice Saturday morning.
The Frontier Conference has decided to try to play football in the spring instead of attempting an all-Montana schedule this fall.
The Battlin' Bears had 120 players officially report for fall camp on Monday.
The Lefthand family has dealt with two tragedies in the past two months. Eymard Lefthand's life had begun again at 50 and Darrell's was poised…
"Moving the football championship to the spring was the right thing to do for the well-being of our student-athletes," said NAIA President and…
The Battlin' Bears will have "a lot of position battles" this fall as they prepare for a season that currently does not have a set schedule.
The timing of the football national championship will be determined on Friday. The Montana based Frontier Conference is made up of NAIA schools.
Lenzell Green will help coach Rocky's defensive backs.
Rocky Mountain College's football coach found out he had contracted COVID-19 in May.
If the Frontier plays football this fall, it will do so with the five Montana schools only. 
Rocky, Carroll and Providence men's and women's soccer programs are members of the CCC. 
Ivery Fritzler received athletic scholarship offers from several colleges. Rocky won out for several reasons.
In an ideal world, a full, 11-game schedule would start Aug. 29. But those plans were thrown into disarray by coronavirus.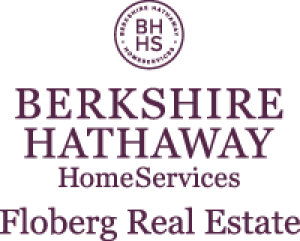 Susan B. Lovely - Berkshire Hathaway Home Services Floberg Real Estate
HELENA -- The Frontier Conference is planning on having a football season this fall. It just will look a little different than in years past.
Ex-Battlin' Bears Clint Linthicum Jr. and Fletcher Metcalf died within a five-day span of one another.
Rocky Mountain College athletic director Jeff Malby said the blueprint for the fall sports season has "become a huge jigsaw puzzle."
Rodriguez, a 5-foot-5 guard, is transferring from Whatcom Community College in Washington.
BILLINGS — Kevin Fassu, a 6-foot-6 forward, has agreed to join the Rocky Mountain College men's basketball program, Battlin' Bears coach Bill …
Adonica Baca-Martinez averaged 15 points, five rebounds and two steals as a sophomore last season.
Rocky's latest women's basketball signee was named MVP of her California high school league.