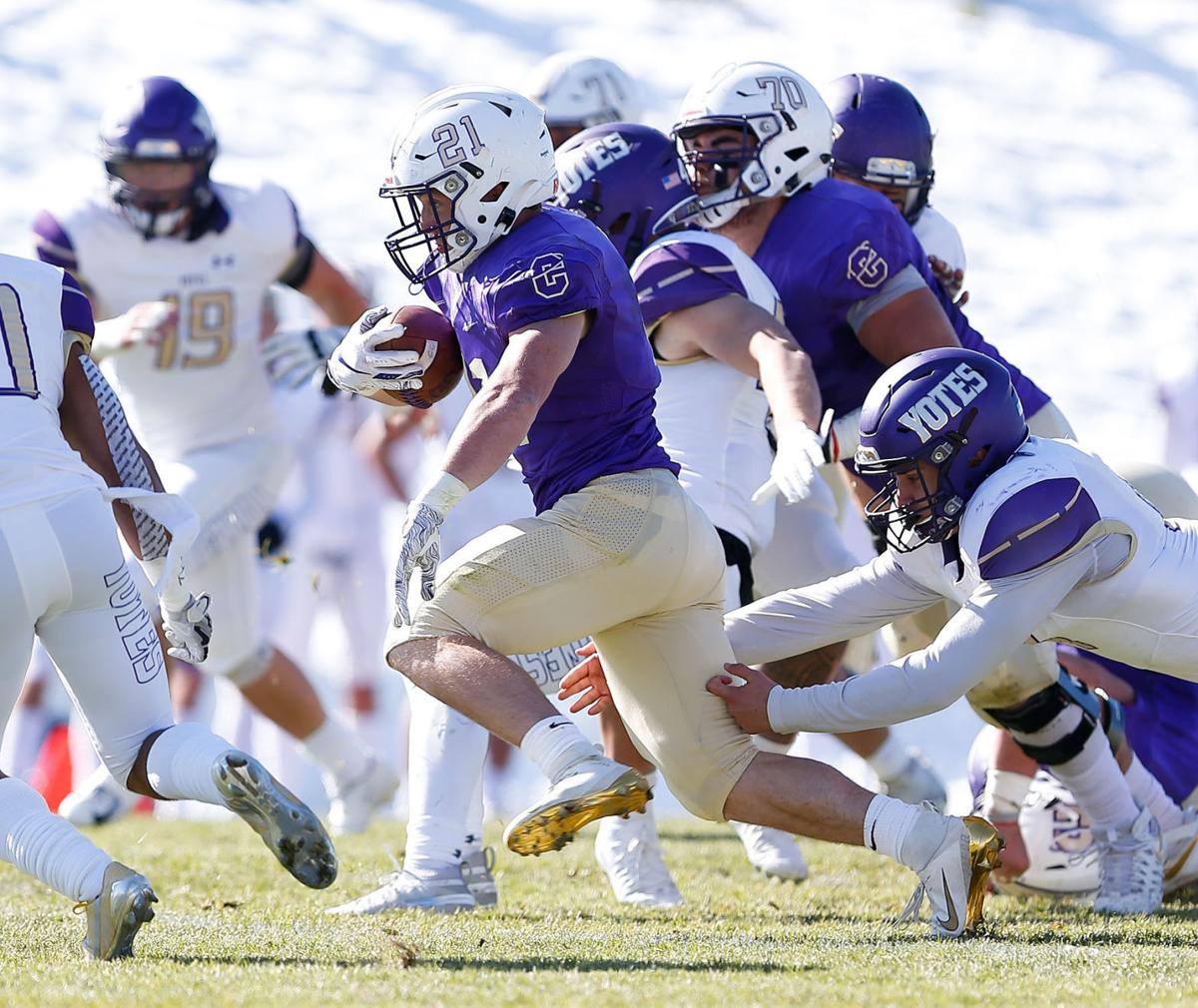 HELENA — Last week's announcement by the Cascade Collegiate Conference to suspend fall sports included three schools that play football in the Frontier Conference.
The College of Idaho, Eastern Oregon and Southern Oregon have also moved their football schedules to the spring, meaning they will not play football in the Frontier this fall, which 406mtsports.com confirmed with commissioner Kent Paulson Monday evening.
Paulson also confirmed a new schedule will be needed.
"The schedule will be released as soon as league presidents approve the plan," he said. 
This is what College of Idaho athletic director Reagan Rossi said in a release late last week: 
"It is at this time, we have made the difficult decision to transition all of our fall sports to the spring season. While we are still working through decisions with the Frontier Conference presidents and the NAIA, we felt it was important for our decision to be unified for all of our fall sports and to communicate as such in a timely manner. We will work with our CCC Commissioner to build our spring schedules and will await more direction from the Frontier Conference and the NAIA before determining a football schedule. We value our partnership with the Frontier Conference and are hopeful their presidents and members understand our decision."
For Carroll College, it means the first and last football games on its most recent 2020 schedule are canceled until a new schedule is put forth. Montana Tech and MSU-Northern are already scheduled to play that first week (Sept. 12), as are Montana Western and Rocky Mountain College.
It's not clear if those games will remain as scheduled. 
"We think that, yes, there is going to have to be a third schedule," Carroll athletic director Charlie Gross said Monday. "With the Frontier planning to move forward and play, it means it will probably have to put forth a new schedule."
While the Cascade is pushing sports ahead to the spring, Gross indicated it's not easy.
"What do you do when you go from no sports in the spring and a quiet summer, having no sports medicine or information or event management for a year?" Gross said. "And then go to sponsoring everything you potentially can. I'm not sure how we handle that?"
Gross also said Montana's unpredictable spring weather would make it even more difficult.
"What is the spring in Montana?" Gross asked rhetorically. "I believe it would be very difficult to have any semblance of a quality practice season. You would be able to have a fall camp while you were going to school for all your sports, but the weather is very prohibitive when you think about playing out a spring season. How early would it start? How early would games have to be played? We are dealing with snow usually."
Gross said the conference is awaiting guidance from the NAIA as well. 
"The NAIA is still sponsoring a fall season for the sports the Frontier Conference sponsors," Gross said. "They are the affiliation that we have and we would like to try and go off their lead."
Chris is the sports editor and lead preps reporter for the Independent Record and 406mtsports.com. Follow him on Twitter @cmpetey406
Be the first to know
Get local news delivered to your inbox!