NAMPA, Idaho — The women's basketball team at Montana State Billings exchanged wins with Northwest Nazarene University over the weekend.
LACEY, Wash. — Saint Martin's University swept Montana State Billings 2-0 and 10-6 Saturday in women's softball.
Cipriano is also tied for No. 2 in career homers in Great Northwest Athletic Conference history with Jamie Nilsen of Central Washington Univer…
COLORADO SPRINGS, Colo. — The UC Colorado Springs (2-0, 0-0) pitching proved to be too much for MSU Billings (0-6, 0-0) as the Mountain Lions …
Carroll won the opener 7-5 and MSUB took the second game by a 10-1 score.
Fisher has 21 career homers for the Yellowjackets.
Leadoff batter is GNAC player of the week. 
Jackets were shut out in the second half. 
Overall, 31 runs were scored in the contest. 
MINOT, N.D. — Jordan Roe, Emily Gaines and Riley Wiediger scored goals as Montana State Billings defeated the University of Mary 3-0 in women'…
BILLINGS — The men's soccer teams from Rocky Mountain College and Montana State Billings battled to a 0-0 double-overtime draw Saturday at Her…
NNU outscores MSUB 31-20 in final period. 
Montague scored 20 points and grabbed five rebounds to help MSUB win its third straight.
The Yellowjackets dropped both ends of a doubleheader against No. 5 Colorado Mesa on Friday at Suplizio Field.
The Yellowjackets had the tying run at the plate in the ninth inning.
Maxwell's winner was scored on a curling shot to the left corner of the frame from 15 yards.
The Yellowjackets travel to Grand Junction, Colorado, this weekend for games against New Mexico Highlands and Colorado Mesa.
Kyra Oakland slammed 16 kills and Weiying Wu added 10 more in Rocky's four-set victory.
Yellowjackets competed in Spearfish, S.D. 
DENVER — The Montana State Billings softball team opened its season Saturday with a pair of losses at Regis University 7-2 and 14-5.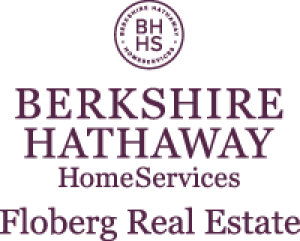 Susan B. Lovely - Berkshire Hathaway Home Services Floberg Real Estate
BILLINGS — Three players scored goals and keepers Clare Keenan and Lainey Bosch combined for a shutout in Montana State Billings' 3-0 season-o…
Versatility counts, and Kunkel knows what it takes to win games — and the hearts and minds of her coaches and teammates.
Hamilton alum fuels big third quarter; Rocky coach Wes Keller again sits out.
Photos from the MSU Billings Yellowjackets' game against the Rocky Mountain College Battlin' Bears at Alterowitz Gymnasium in Billings on Wedn…
Kylee Halpin from Bozeman and Katelyn Hamill of Butte are joining the Yellowjackets.
Wednesday's crosstown matchup between MSUB and Rocky Mountain College was suspended.
The Yellowjackets swept the first doubleheader between the schools last week at RMC's Fortin Center.