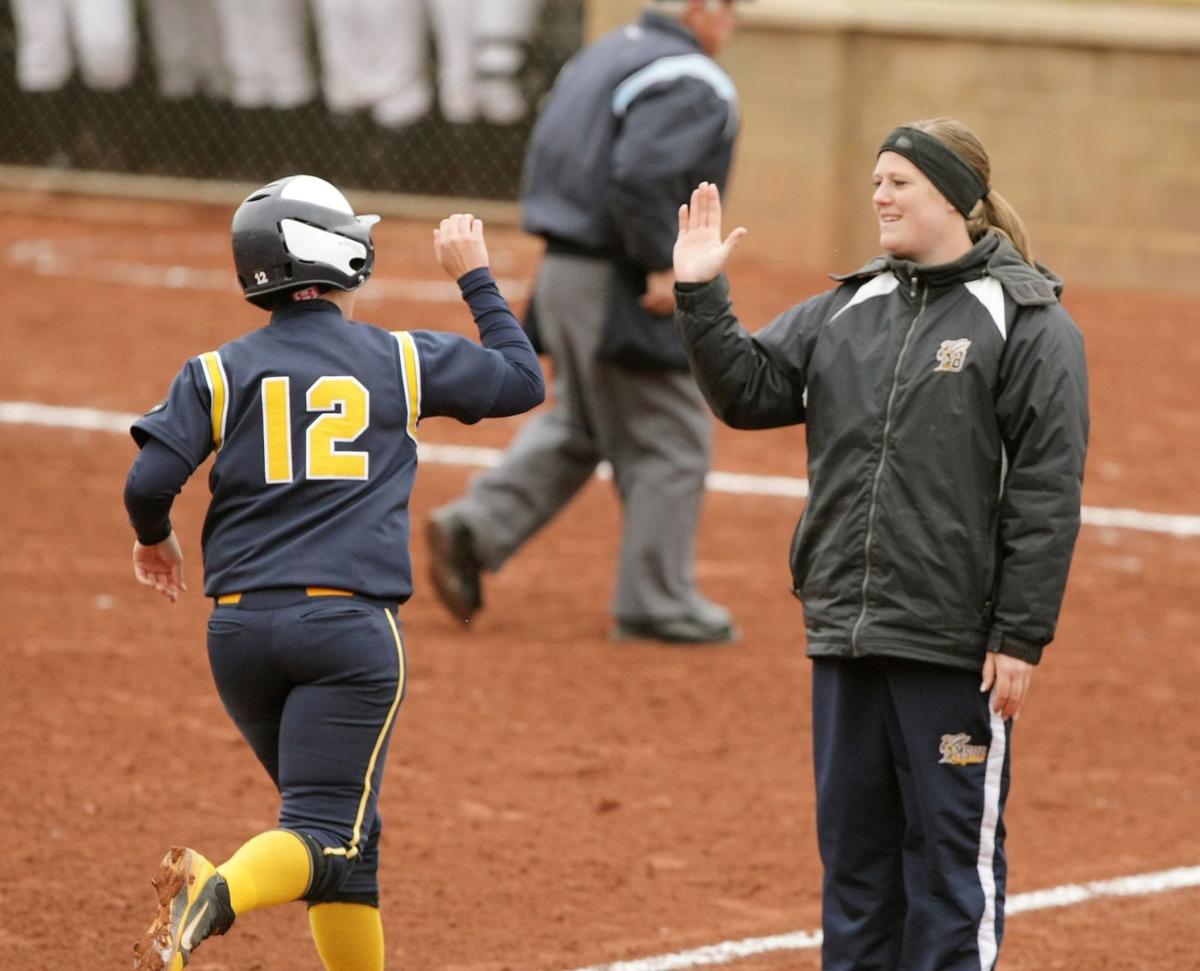 BILLINGS — Lisa McKinney has been here before.
Working out of the same office, having practices on the same field.
But things are not the same.
McKinney is different. She has a new surname, having married Dave McKinney in 2016, and has added two more stops on her coaching resume.
"Hopefully, you learn from your time at places and keep growing," she said one day while having lunch in her office while trying to order new batting cages.
And the atmosphere around the team she coached before has changed.
The once proud Montana State Billings softball program — one of the more successful teams on campus — has not had a winning season since McKinney's departure.
Now she's back hoping for an encore performance.
"We want to have fun, be competitive and win another GNAC championship," said McKinney. "And we want it to happen more than every three years."
McKinney, then Lisa Allen, took over the program from Tony Stone in the middle of a tumultuous 2011 season. She was in her third year as assistant coach with the Yellowjackets and fifth year as a coach at the collegiate level when handed the reins after returning from road games at Northwest Nazarene.
"When we got back, they (MSUB officials) asked me if I would be comfortable being the head coach," she recalled. "I knew softball and loved the game. I told them I would need help with the administrative side."
McKinney and then assistant Rebekah Tsatsa (now Ganser) — a former pitcher for MSUB — immediately made some changes in MSUB's hitting and defense.
"Beka helped a ton. We talked a lot of things out," said McKinney.
It was a good combination. McKinney was a former standout catcher for Oregon State, twice earning all-Pac 10 honors and helping the Beavers qualify for the NCAA College World Series in 2006. She finished her OSU career ranked among the top 10 in at-bats, RBIs, hits, doubles and home runs.
McKinney also played professionally in the National Professional Fast-Pitch league for the New England Riptide and in Austria for the Dornbirn Sharx.
MSUB would go 22-9 under McKinney's guidance the rest of 2011, winning 13 of its last 15.
It was an education for the new head coach.
"I learned about managing the game," McKinney said. "Like when to put in a pinch hitter or when to pull a pitcher. I struggled with that part. I tended to let the kids go further than you should.
"I learned to handle more than I thought."
The next season, the Yellowjackets won the GNAC title and a berth in the NCAA Division II national tournament. That was followed by seasons of 12-29 and 2020.
MSUB would win the GNAC again and play in the NCAA tournament in 2015.
"I gained confidence," said McKinney of her time with MSUB.
She also was the catalyst in making the Desert Stinger in Las Vegas one of the premier Division II softball tournaments in the country.
The winningest coach in program history left MSUB to become the head coach for two seasons at San Francisco State, followed by two seasons as an assistant at the University of Nevada in Reno.
"I think I've learned a lot since being at San Francisco State and Reno," McKinney said. "At SFS, I learned how different athletic departments work. Reno, it allowed me to reflect on how I would have been as a head coach. Is that what I would do in that situation?
"I would say I've adjusted every year."
She relishes the return to Billings.
"It's the athletic department, it's Krista (Montague, athletic director)," McKinney said, starting to list the reasons. "I loved the family feeling in our athletic department. You have coaches hanging out together. It's a great job."
Hired in mid-June and officially starting on July 8, McKinney has spent time getting to know the players and assistant coaches Taylor Olsen and Madeline Richard. This day, she was on the phone trying to get new batting cages. That's why a fast-food lunch was on her desk.
"We've had a lot of these days," said McKinney.
And she has some specific goals for the Yellowjackets.
"What I want is to get off the roller coaster with our record," said McKinney. "I want to be more consistent.
"I think there is a right away and a wrong way to do things. There is a right way to play the game and you have to respect that."