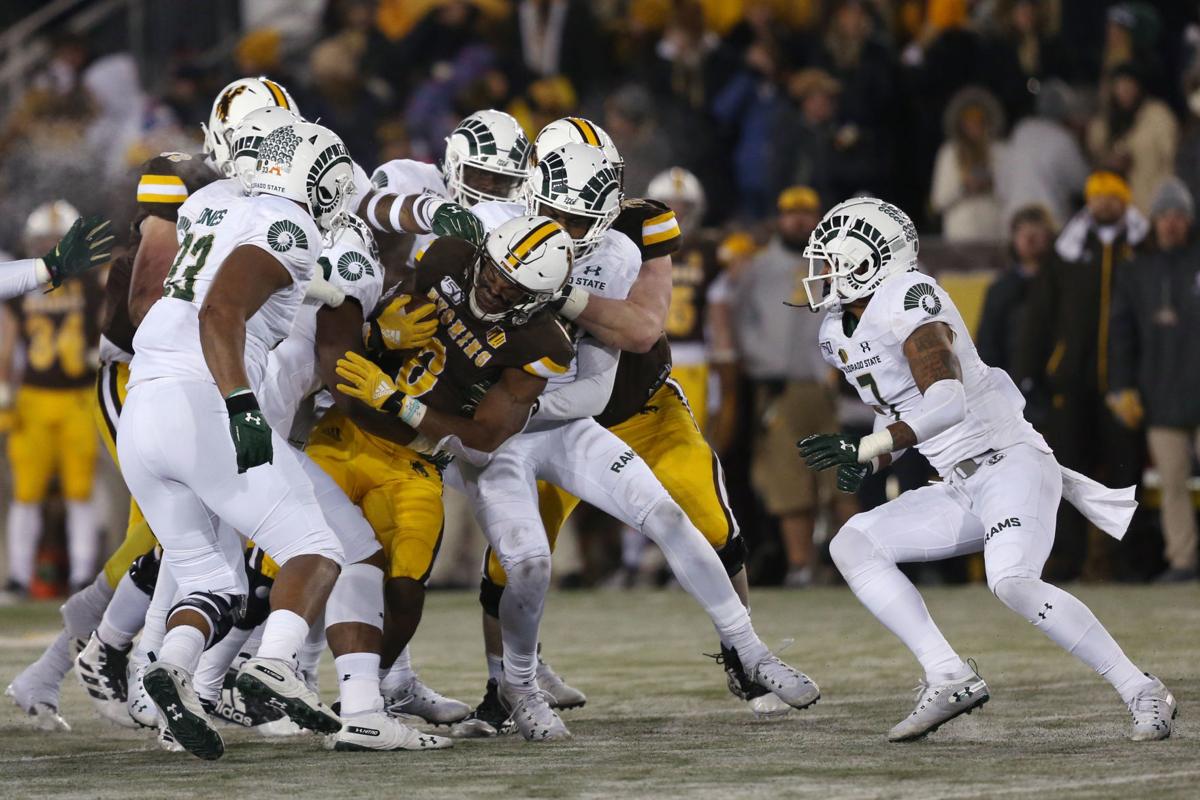 LARAMIE — The more lucrative television contract Wyoming and the rest of the Mountain West have been anticipating for months is official — and with a new partner in the mix.
The league has reached a six-year, $270-million media rights agreement with CBS Sports and FOX, MW commissioner Craig Thompson announced Thursday. The deal will go into effect July 1 and run through the 2025-26 season.
You have free articles remaining.
CBS remains the primary rights holder, but FOX's inclusion means the network will get the rights to the games that were carried on ESPN's family of networks as part of the current media rights package, which includes a $1.1-million annual payout for each member school other than Hawaii, a football-only member. The new deal is worth approximately $45 million per year, which is expected to nearly quadruple each school's cut to more than $4 million annually.
Boise State will continue to get the additional revenue it receives under the current deal to negotiate its home games separately. As part of the new deal, FOX will get those exclusive rights that ESPN previously held while CBS will get rights to the Broncos' conference road games.
A concern for Wyoming fans and those around the league has always been the late start times for football games, but that's not changing much. The broadcast windows for FOX will be 11 a.m. to 7:45 p.m. on Saturdays and 5:30 p.m. to 7:45 p.m. on Fridays. That window on both days extends to 8 p.m. for CBS, though that eliminates the possibility of any kickoffs later than that. Some men's basketball games will start as late as 9 p.m. on the networks.