Cowboys will play eight-game, conference-only schedule beginning Oct. 24.
Mountain West zeroing in on a possible late October start to its football season.
Commissioner Craig Thompson says returning to competition includes finalizing plan to implement rapid response testing amid pandemic.
One potential ramification was particularly concerning to Ed Seidel when it comes to UW's student-athletes: heart damage.
Wyoming Cowboys are a member of the league. 
Attendance at War Memorial Stadium will be kept at roughly 20% to 35% and tailgating will be greatly reduced.
The versatile running back who helped the Miami Dolphins achieve the NFL's only perfect season in 1972 died Saturday at age 73 following a bat…
UW athletics plan to submit recommendation of at least 20-percent capacity next month.
Symptom and temperature checks are conducted on all student-athletes before they participate in supervised workouts.
Contingency plans for upcoming college football season continue to be discussed.
NCAA votes to lift moratorium on voluntary on-campus workouts.
Six-foot-eight, 180-pound forward is the Cowboys' fifth three-star recruit according to Rivals.com.
Montorie Bridges and Brian Andrews singled out. 
Cowboys sign six players on first day of spring signing period.
Wyoming signed five players Wednesday, bringing its class total to eight.
Other UW coaches might be forced to take pay cuts because of the ongoing coronavirus pandemic.
Donation will fund UW spring sports student-athlete scholarships
Logan Wilson ranked in the Top 100 draft prospects by Sports Illustrated. 
LARAMIE, Wyo. — The deadline for Wyoming football season ticket renewals has been extended until May 1 at 5 p.m., the university announced.
Former guard was a member of the Cowboys' most recent NCAA tournament team.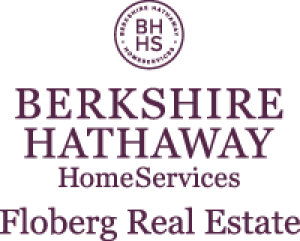 Susan B. Lovely - Berkshire Hathaway Home Services Floberg Real Estate
LARAMIE, Wyo. —  Ken DeWeese has joined the University of Wyoming men's basketball coaching staff under new head coach Jeff Linder.
LARAMIE, Wyo. — Four Wyoming players scored points in double figures Thursday night as the Cowgirls beat regular-season champion Fresno State …
Cowboys' home slate includes games against Mountain West foes Boise State, Air Force and Utah State and Utah from the Pac-12.
Maldonado also has a solid game in Cowboys' win. 
Cowgirls outscore Air Force, 18-7, from the free throw line.