Sean Chambers and Levi Williams combined for three of the Cowboys' four passing touchdowns in their final auditions to be the starting quarterback
Attendance will not be limited inside War Memorial Stadium for Saturday's 2 p.m. kickoff.
Senior's strong spring has him ahead of Rome Weber after losing out on starting job in 2019.
First-year coordinator has brought a new voice, energy and assertiveness to the Cowboys' offense.
Williams is healthy this spring after sustaining an injury to his throwing arm that limited his effectiveness late last season.
An arrest has been made in the case of late Wyoming football recruit Tony Evans Jr. The arrest comes days after Evans was fatally shot in Dallas.
Tony Evans Jr. had signed with the Cowboys in February.
Wyoming shoots just 33% from the field in its season-ending loss.
Considered a heavy underdog, Wyoming is trying to end the tournament's bleak history for 14 seeds.
Wrestler ends his season with a 14-6 record.
The championships begin Thursday in St. Louis.
Wyoming will go for its first-ever NCAA Tournament win early next week.
Rock Springs native had been on the Cowgirls' bench for 17 seasons before finally bringing a Mountain West tournament title home.
LAS VEGAS — Wyoming gave top-seeded and No. 19-ranked San Diego State a scare Thursday before falling to the Aztecs 69-66 in the quarterfinals…
Wyoming downed Fresno State to complete its run to the program's first-ever Mountain West tournament championship.
LAS VEGAS — The Wyoming Cowgirls earned a trip to their second Mountain West championship game in program history Tuesday night with a defensi…
LARAMIE, Wyo. — University of Wyoming freshman Marcus Williams was named the Mountain West freshman of the year by media covering the conferen…
LAS VEGAS — No. 7 Wyoming defeated No. 10 Utah State 69-41 in the opening round of the Mountain West Championships on Sunday at the Thomas &am…
LOGAN, Utah — Wyoming lost at Utah State 72-59 Thursday night in Mountain West Conference men's basketball.
COLORADO SPRINGS, Colo. — Wyoming jumped ahead by 21 points before giving up a basket on the way to a 79-67 victory over New Mexico in Mountai…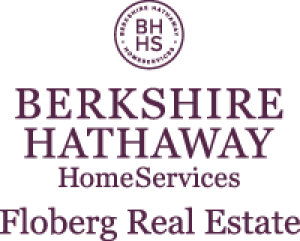 Susan B. Lovely - Berkshire Hathaway Home Services Floberg Real Estate
Marcus Williams scored 17 points and dished out five assists for the Cowboys, while Kwame Marble II recorded a double-double of 12 points and …
The University of Wyoming women's basketball team jumped out to a 17-3 lead after the first quarter and rolled to a 79-42 victory against Utah…
UW never trailed in earning the victory. 
Hire reunites UW coach Craig Bohl with former assistant.
"Based on kind of what's transpired, it's just not worth the risk," Wyoming coach Jeff Linder said.
The Cowboys fell to 10-9 overall and 4-8 in Mountain West play.
UW scored just one point the final 2:51.