LOGAN, Utah — Wyoming lost at Utah State 72-59 Thursday night in Mountain West Conference men's basketball.
COLORADO SPRINGS, Colo. — Wyoming jumped ahead by 21 points before giving up a basket on the way to a 79-67 victory over New Mexico in Mountai…
Marcus Williams scored 17 points and dished out five assists for the Cowboys, while Kwame Marble II recorded a double-double of 12 points and …
The University of Wyoming women's basketball team jumped out to a 17-3 lead after the first quarter and rolled to a 79-42 victory against Utah…
UW never trailed in earning the victory. 
Hire reunites UW coach Craig Bohl with former assistant.
"Based on kind of what's transpired, it's just not worth the risk," Wyoming coach Jeff Linder said.
The Cowboys fell to 10-9 overall and 4-8 in Mountain West play.
UW scored just one point the final 2:51.
Mitchell powered SDSU with 26 points. 
Sophomore McKinley Bradshaw led a balanced attack for the Cowgirls with 11 points.
Dagny Davidsdottir and Marta Savic dominated inside, combining for 31 points and 10 rebounds, in a 54-36 win.
The Aztecs held the Cowboys to 30% shooting from the field.
Williams is the first freshman to be honored by the league this season. 
Cowboys make 10 3-pointers in victory. 
Wyoming chips away at 14-point deficit but ultimately falls on the road. 
Kenny Foster and Kwane Marble II each had 15 points for the Cowboys. 
RENO, Nevada — Wyoming's second-half comeback bid fell short Friday night on the road in a 60-52 loss to Nevada. The 12-point deficit UW faced…
The Cowgirls finished on an 11-0 scoring run in the final seven minutes and outscored the Falcons 17-6 in the fourth quarter.
COLORADO SPRINGS, Colo. — Wyoming recorded a season-high 15 turnovers in a 72-69 road loss at Air Force on Saturday at Clune Arena. The Cowboy…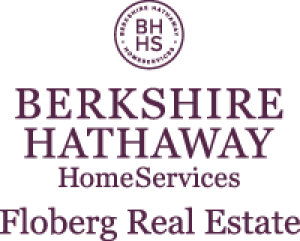 Susan B. Lovely - Berkshire Hathaway Home Services Floberg Real Estate
LARAMIE, Wyo. — Devonaire Doutrive came off the bench to tally 17 points to lift Boise State to a 90-70 win over Wyoming on Wednesday night, t…
Boise State pulled away down the stretch Wednesday to hand Wyoming its third consecutive loss, 68-62 in Boise, Idaho.
Cowboy rally falls short.
FRESNO, Calif. — Junior Hunter Thompson drilled a career-high seven 3-pointers en route to 22 points and Wyoming won its sixth consecutive gam…
Jaye Johnson grabbed an offensive rebound off a Quinn Weidemann missed 3-pointer and laid it in as time expired.
The 6-foot-7, 185-pound forward has joined the Cowboys. 
LARAMIE, Wyo. — University of Wyoming men's basketball coach Jeff Linder announced on Monday that junior forward Drew LaMont has entered the t…