COLORADO SPRINGS, Colo. — Wyoming jumped ahead by 21 points before giving up a basket on the way to a 79-67 victory over New Mexico in Mountai…
Marcus Williams scored 17 points and dished out five assists for the Cowboys, while Kwame Marble II recorded a double-double of 12 points and …
"Based on kind of what's transpired, it's just not worth the risk," Wyoming coach Jeff Linder said.
The Cowboys fell to 10-9 overall and 4-8 in Mountain West play.
Mitchell powered SDSU with 26 points. 
The Aztecs held the Cowboys to 30% shooting from the field.
Williams is the first freshman to be honored by the league this season. 
Cowboys make 10 3-pointers in victory. 
Kenny Foster and Kwane Marble II each had 15 points for the Cowboys. 
COLORADO SPRINGS, Colo. — Wyoming recorded a season-high 15 turnovers in a 72-69 road loss at Air Force on Saturday at Clune Arena. The Cowboy…
LARAMIE, Wyo. — Devonaire Doutrive came off the bench to tally 17 points to lift Boise State to a 90-70 win over Wyoming on Wednesday night, t…
FRESNO, Calif. — Junior Hunter Thompson drilled a career-high seven 3-pointers en route to 22 points and Wyoming won its sixth consecutive gam…
The 6-foot-7, 185-pound forward has joined the Cowboys. 
LARAMIE, Wyo. — University of Wyoming men's basketball coach Jeff Linder announced on Monday that junior forward Drew LaMont has entered the t…
The Wyoming Cowboys defeated the visiting Omaha Mavericks 82-78 in Division I action Thursday night.
COVID-19 cases within UNLV's program has forced the two-game series, which was supposed to start Sunday, to be pushed back.
Hunter Maldonado's 30 points and eight rebounds paced the Cowboys.
Williams' point total was the most in game for a Wyoming freshman since Desmar Jackson scored 31 at Utah in 2010.
The Cowboys (2-1) went on a 21-13 run in the final 5:56 to force OT.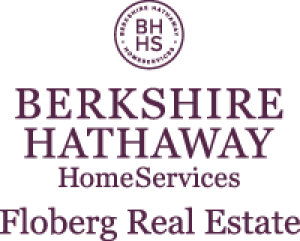 Susan B. Lovely - Berkshire Hathaway Home Services Floberg Real Estate
Commits Ben Bowen and Nate Barnhart turn into Cowboys' only signees in 2021 recruiting class.
San Diego State picked to repeat as the conference champion.
Six-foot-eight, 180-pound forward is the Cowboys' fifth three-star recruit according to Rivals.com.
Cowboys sign six players on first day of spring signing period.
Former guard was a member of the Cowboys' most recent NCAA tournament team.
LARAMIE, Wyo. —  Ken DeWeese has joined the University of Wyoming men's basketball coaching staff under new head coach Jeff Linder.
Maldonado also has a solid game in Cowboys' win.