The Cowgirls return three starters from last year's 17-12 squad.
Commits Ben Bowen and Nate Barnhart turn into Cowboys' only signees in 2021 recruiting class.
Squads are the latest at UW to pause athletic-related activities because of the novel coronavirus. 
Wyoming signed five players Wednesday, bringing its class total to eight.
LARAMIE, Wyo. — Four Wyoming players scored points in double figures Thursday night as the Cowgirls beat regular-season champion Fresno State …
Cowgirls outscore Air Force, 18-7, from the free throw line. 
Wyoming was led by sophomore Tereza Vitulova, who scored 20 points on 9-of-10 shooting.
The Cowgirls fell behind early and lost for the fourth time in five games.
LAS VEGAS — Wyoming held a halftime lead on the road but struggled in the third quarter in a 65-53 loss to Mountain West foe UNLV on Saturday.…
LARAMIE, Wyo. — In a game that featured 12 lead changes and eight ties, the Wyoming women's basketball team fell 56-49 to rival Colorado State…
TUCSON, Ariz. — Aari McDonald poured in 25 points, hauled down six boards and dished out four assists to lead Arizona past Wyoming 67-45 in th…
LARAMIE — With the season hanging in the balance for Wyoming's women's basketball team, Joe Legerski knew exactly who he was going to.
LARAMIE -- Joe Legerski was concerned about South Alabama's balance heading into Wyoming's second-round matchup in the Women's National Invita…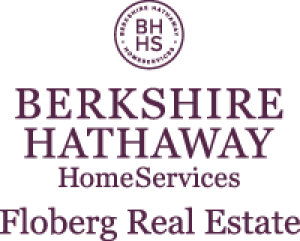 Susan B. Lovely - Berkshire Hathaway Home Services Floberg Real Estate
LARAMIE, Wyo. — Bailee Cotton had a game-high 17 points and Marta Gomez added a double-double as Wyoming shut down Colorado State 56-32 Saturd…
LARAMIE, Wyo. — Marta Gomez scored 17 points Wednesday night to help Wyoming defeat Utah State 53-35 in Mountain West women's basketball at Ar…
LARAMIE, Wyo. — Wyoming women's basketball coach Joe Legerski announced the addition of three student-athletes to join the program for the fal…
Editor's note: In honor of Mother's Day, 406 Sports is offering three stories about Montana athletes and their moms. To read all three, click …
LARAMIE, Wyo. — The Wyoming women's basketball team had its season ended in the second round of the WNIT with a 68-67 overtime loss against th…
LARAMIE, Wyo. – The Wyoming women's basketball team will play host to Washington State in the second round of the Women's National Invitation …