Commissioner Craig Thompson says returning to competition includes finalizing plan to implement rapid response testing amid pandemic.
One potential ramification was particularly concerning to Ed Seidel when it comes to UW's student-athletes: heart damage.
The versatile running back who helped the Miami Dolphins achieve the NFL's only perfect season in 1972 died Saturday at age 73 following a bat…
Contingency plans for upcoming college football season continue to be discussed.
Other UW coaches might be forced to take pay cuts because of the ongoing coronavirus pandemic.
Donation will fund UW spring sports student-athlete scholarships
Logan Wilson ranked in the Top 100 draft prospects by Sports Illustrated. 
LARAMIE, Wyo. — The deadline for Wyoming football season ticket renewals has been extended until May 1 at 5 p.m., the university announced.
Cowboys' home slate includes games against Mountain West foes Boise State, Air Force and Utah State and Utah from the Pac-12.
Cowboys signed the bulk of their 2020 recruiting class back in December.
LARAMIE — The more lucrative television contract Wyoming and the rest of the Mountain West have been anticipating for months is official — and…
Wyoming assistant coach Willie Mack Garza has been suspended indefinitely from the football team after being charged with driving under the in…
What the scoreboard shows once Wyoming and Idaho get through playing won't be the only significant development inside War Memorial Stadium on …
A body pulled from a California beach earlier this week has been identified as Wyoming football signee Naphtali Moi Moi, the San Mateo County …
LARAMIE, Wyo. — Authorities are searching for a University of Wyoming football signee who was swept out to sea at a California beach Thursday,…
LARAMIE — Wyoming's quarterback competition is heading into the spring at full strength.
LARAMIE — Craig Bohl just put together the best recruiting class he's ever assembled at Wyoming.
LARAMIE — The sexual assault and sexual battery charges filed last week against former Wyoming football standout Carl Granderson involve two a…
LARAMIE — Wyoming coach Craig Bohl rounded out his defensive coaching staff Monday with a seasoned hire.
Wyoming wrapped up its 2019 recruiting class Wednesday with five more signees during the traditional signing period. The Cowboys signed 18 pla…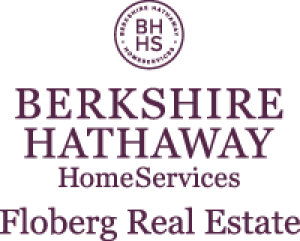 Susan B. Lovely - Berkshire Hathaway Home Services Floberg Real Estate
Wyoming football signed Alonzo Hall, a 6-foot-5, 230-pound defensive end from Reseda, California, on Feb. 6.
Wyoming football signed Dawaiian McNeely, a 6-foot-2, 206-pound running back from Modesto, California, on Feb. 6.
Wyoming football signed Titus Swen, a 5-foot-11, 190-pound running back from Fort Worth, Texas, on Feb. 6.
Wyoming football signed Shae Suiaunoa, a 6-foot-2, 210-pound athlete from Houston, Texas, on Feb. 6.
Wyoming football signed Alphonzo Andrews Jr., a 5-foot-8, 175-pound all-purpose back, from St. Louis, Missouri, on Feb. 6.
Wyoming football has signed Levi Williams, a 6-foot-4, 200-pound pro-style quarterback from Spring Branch, Texas.
Easton Gibbs, a 6-foot-1, 205-pound linebacker from Temecula, California, signed with Wyoming football on Dec. 19. He committed to the Cowboys…