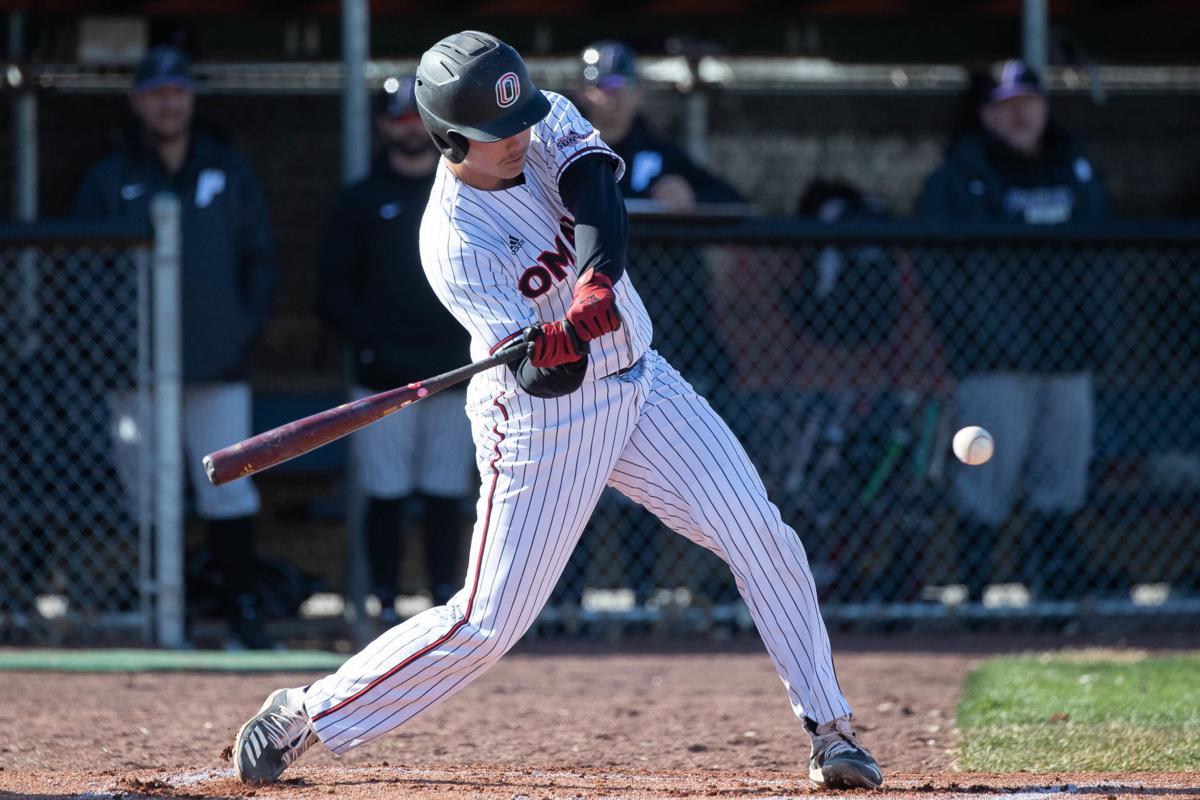 BILLINGS — A year ago, Keil Krumwiede had already charted his post-college road map.
Entering what he thought would be his final season playing Division I baseball at the University of Nebraska Omaha, Krumwiede was in the final stages of the hiring process for a job as a financial advisor in his hometown of Glasgow, where he'd follow in his father's professional footsteps.
Provided any playing opportunities at the next level didn't pan out, real life was not far off in the distance.
That's when COVID-19 took hold and Omaha's 2020 season was shut down after just 14 games. The reality of the situation hit hard for Krumwiede and his teammates.
But hope springs eternal: Krumwiede — along with all NCAA athletes that had games and seasons shuttered because of the pandemic — was eventually granted eligibility relief and now has another chance to end his college career the way he envisioned.
Next weekend, Krumwiede and Omaha will finally return to the field with the first outing of a four-game series on the road against Pac-12 Oregon to begin the 2021 campaign.
For Krumwiede, it's a new lease on his baseball career. The future can wait a bit longer.
"It's something that you can't really plan for. We said our goodbyes last year thinking we wouldn't see each other again," said Krumwiede, a shortstop who has already graduated with a degree in business finance with a minor in banking.
"But everyone you talk to says if they could play college sports for another year they would have. So it was an easy choice for me in the end."
Krumwiede got off to a scorching start to his 2020 season. When everything came to a halt, he was hitting .360 (18 for 50) with a .600 slugging percentage and a .459 on-base average. He had eight extra-base hits, including a pair of homers, and 10 RBIs.
He credits the Lasik eye surgery he underwent the year prior as a major factor, but Krumwiede was already a renowned player in the Summit League, having achieved second-team all-conference honors in 2019 while helping the Mavericks capture the league's regular-season and tournament titles.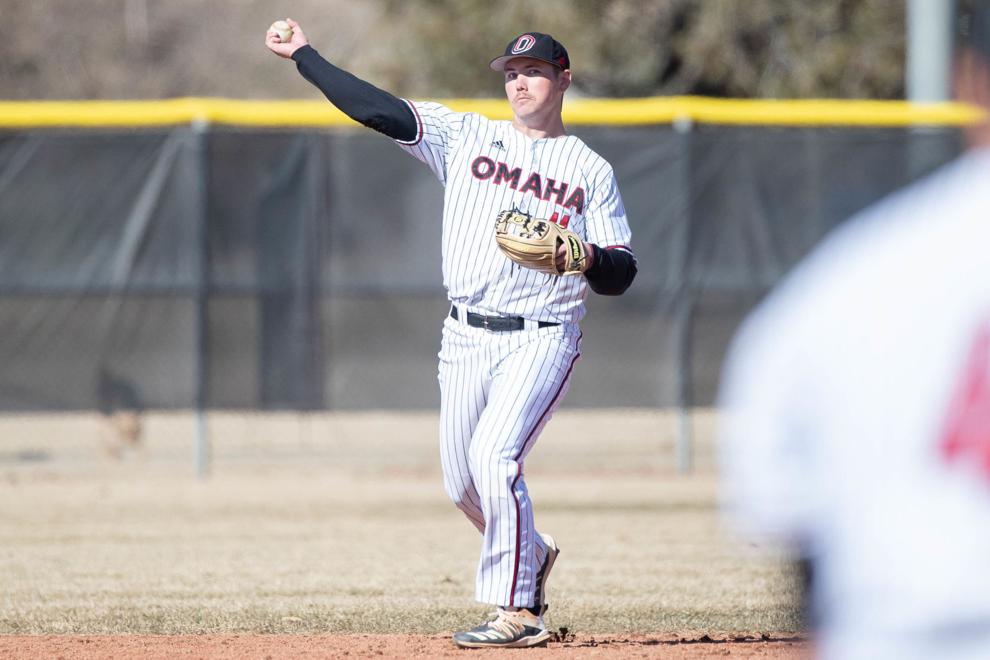 Krumwiede is prepared to start this year the same way he ended last March — hitting everything. Omaha coach Evan Porter says it can happen.
"He's so smart and confident," said Porter, who is entering his fifth-season leading the Mavericks. "His plate discipline is so good that he doesn't usually swing at stuff that's outside the zone. When you can do that you have a better chance to put a barrel on a ball, and he does that about as good as anyone."
Krumwiede took a meandering route to Omaha.
He put together a standout three-sport career in high school, and the natural transition would have been to play football at Montana State, where he dad Bryan was a tight end in the late 1980s and early 1990s.
But when a broken wrist as a junior hurt his chances of playing college football, he parlayed his Legion baseball success with the Glasgow Reds into an opportunity at D-II Montana State Billings under then-coach Rob Bishop.
When Bishop departed to take the head coaching job at South Dakota State after the 2016 season, Krumwiede was forced to rethink his plan. He soon landed at the junior college level at Des Moines Area CC in Iowa, and his original intention was to later reconnect with Bishop and join the Jackrabbits.
Porter, though, made a heavy recruiting pitch and Krumwiede eventually decided on Omaha, one of SDSU's Summit League rivals.
Krumwiede said it was more of a desire to be a part of Omaha's budding culture under a new coach that led to the decision. Porter was just happy to gain a commitment from a strong building block.
"I remember driving over to Boone, Iowa, to watch him," Porter said. "I probably went there five or six times that year just trying to develop a relationship. That was my first year as head coach and I was trying to bring in talented guys like him.
"We had him over on an official visit and kept in touch. He called me right after the season ended and said he was coming to Omaha. That was a great phone call."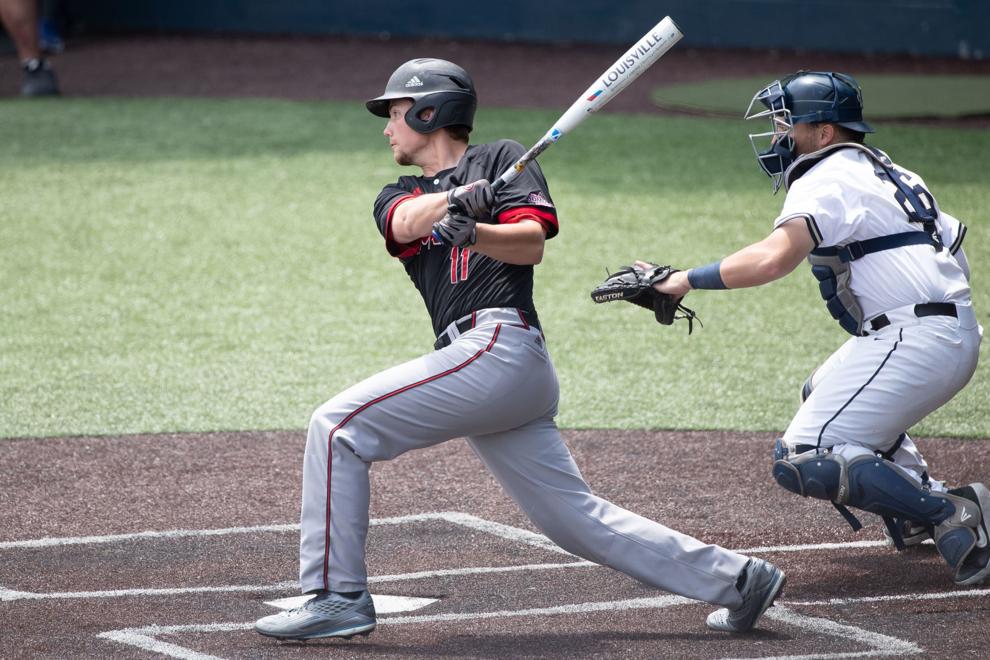 Krumwiede said there is still a lot of mutual respect between he and Bishop, but he is now a staple in the Mavericks' lineup as a sweet-swinging middle infielder. The numbers attest to his value. But Porter isn't afraid to use him as a pitcher out of the bullpen in later innings, either.
Porter said Krumwiede has a fastball that touches 90 mph, which complements a breaking pitch and a changeup. In six career appearances he has a 3.24 ERA. The plan this year is for Krumwiede to serve as both a stopper and a closer when needed.
It's the kind of versatility that could lead to pro baseball opportunities after this season, be they in the affiliated minor leagues or in independent ball. Krumwiede knows what that will take, and he has a certain focus going forward.
"The numbers have to follow. You really have to put up some numbers to open some eyes," he said.
"Personally I'd like to see more power numbers this season. Even if I hit .300 with double-digit home runs, I think that would be a very reasonable goal for myself."
A year ago, Krumwiede thought he'd be long gone from Omaha by now and sitting behind a desk providing financial services and advice as a young professional. But circumstances have allowed him to continue his baseball career.
Where that leads, he'll find out soon enough. All that matters to Krumwiede is the here and now.
"Last year was a shock to everyone, and you really saw that with our team," he said. "To be given that second chance was huge.
"This team is so talented. We're ready, for sure."