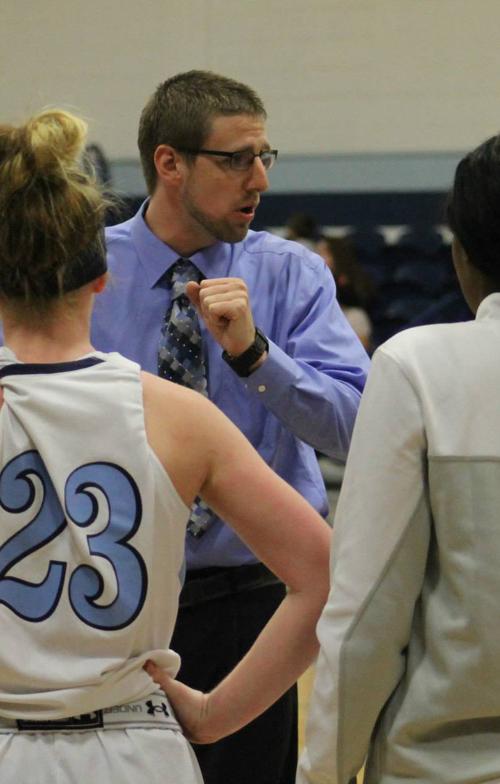 BILLINGS — It's been a time of change for Yellowstone Christian College.
The small Christian school located on Shiloh Road in Billings has a new athletic director and women's basketball head coach.
YCC, which competes in the National Christian College Athletic Association, also recently added men's and women's cross country and e-sports programs for the fall.
The new sports teams join a Centurions lineup that also includes men's and women's basketball.
Kyle Spencer is the new athletic director and women's basketball coach.
Former Rocky Mountain College distance runner Eayoall Aklilu is the cross country coach. Spencer said the school is working on hiring an e-sports coach.
Spencer said YCC — which offers degree programs in business, Christian leadership, exercise science, sports management and psychology — has approximately 80 students and hopes to grow enrollment.
"We are trying to build our athletics program and increase enrollment and by providing more opportunities for students we can continue to build the athletics culture at YCC," said Spencer, 32, a native of Rye, Colorado. "We don't want to stay stagnant with our athletics department. We want to continue to grow."
Spencer said he was hired May 1. He lives in Pueblo, Colorado, and is in the process of moving to Billings. For the past five years, he said he has coached girls and boys high school basketball and taught high school English in Colorado.
Spencer and his wife, Whitney, have two daughters, a 3-year-old and a 1-year-old.
He also has served as the head women's basketball coach at Otero Junior College in La Junta, Colorado. Spencer succeeds Brandon Rogers as athletic director and women's basketball coach.
YCC was appealing for several reasons, Spencer said.
"The biggest thing is my family and I want to be a part of a Christian environment," he said. "We actually know one of the deans from YCC, I used to coach with her, Miranda Carter. She was an assistant coach at one of the high schools I was coaching at. She talked very highly of YCC and its vision and mission and the potential for growth for the athletic department.
"To be in a great community like Billings for my two daughters to grow up in. … Everything just kind of seemed right for us to make the decision to head up to Billings."
Aklilu, a native of Ethiopia, qualified for the NAIA national championships twice for the Battlin' Bears — in 2011 for the marathon at the national track and field championships and in 2009 for the national cross country meet.
When he ran at Rocky, Aklilu was known as Eayoall Atsbeha. Aklilu said when he became a U.S. citizen, he changed his name to honor his father.
"I'm excited, yes," said Aklilu, who added he was an assistant distance running coach at Rocky for two years. "I've had a lot of mentors and built a lot of friendships with a lot of coaches around here. We are just trying to put a team together."
Aklilu said he will look for student-athletes who are dedicated.
"I'm looking forward to it," he said of the challenges of starting a new program.
According to Spencer, the YCC women's basketball team finished 5-7 last year and due to injuries, and a couple players leaving the team, did not have enough players to complete the season. Spencer said the goal will be to play at least 25 games a year.
"It's a total rebuild," he said. "This isn't the first program I've been tasked with rebuilding, so I am really excited actually."
Spencer said he aims to get started right away.
"First of all is recruiting. I want to recruit some talented players that fit our YCC mission. I'd like to recruit the regional area in terms of Montana, Wyoming, Idaho and Colorado and bring some kids from the area who have the same vision in terms of culture and expectations of playing the game the right way and playing the game to win."
Another key for success will be marketing YCC, Spencer said.
"The second big thing will be to build partnerships with the Billings community," he said. "From what I've heard so far, there is quite the disconnect between YCC athletics and the city of Billings. In being able to connect with the schools and businesses and create partnerships, we can help build the athletics department."
Be the first to know
Get local news delivered to your inbox!