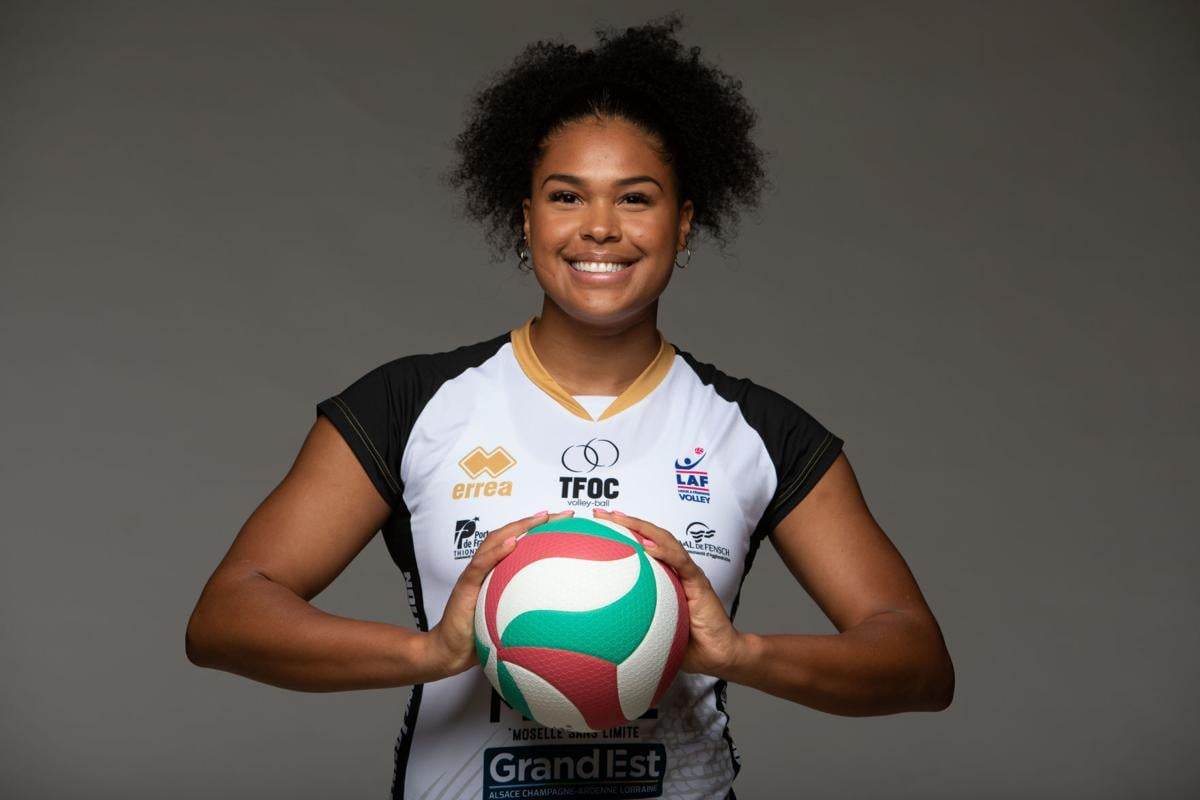 BILLINGS — Carrying her two travel bags, Taylor Mims walked through the Paris airport in a state of bewilderment.
Mims had left the United States on her birthday in August, and it was hot upon her arrival to France. She had no phone service, and no one from her new volleyball club, Vandouvre Nancy, was there to pick her up to guide her around.
In planning her overseas trip, Mims had been emailing with the president of the Nancy club in English. Because of that, she had assumed everyone in France spoke her language, not realizing until later that the Nancy president was using a translation program for his emails.
Mims spoke no French and, in fact, was hearing the language for the first time in the Paris airport. She couldn't figure out where the trains were. Travel weary, hot and just generally out of place, Mims was, she said, "looking like a chicken with its head cut off."
Mims eventually found someone who spoke English and pointed her to an information desk, where she received instructions on how to find a train to take her to Nancy. Upon arrival at her club, Mims learned the team had signed another American to play her position, an opposite hitter. Typically, Mims said, teams prefer to sign Americans to different positions so they aren't competing for playing time.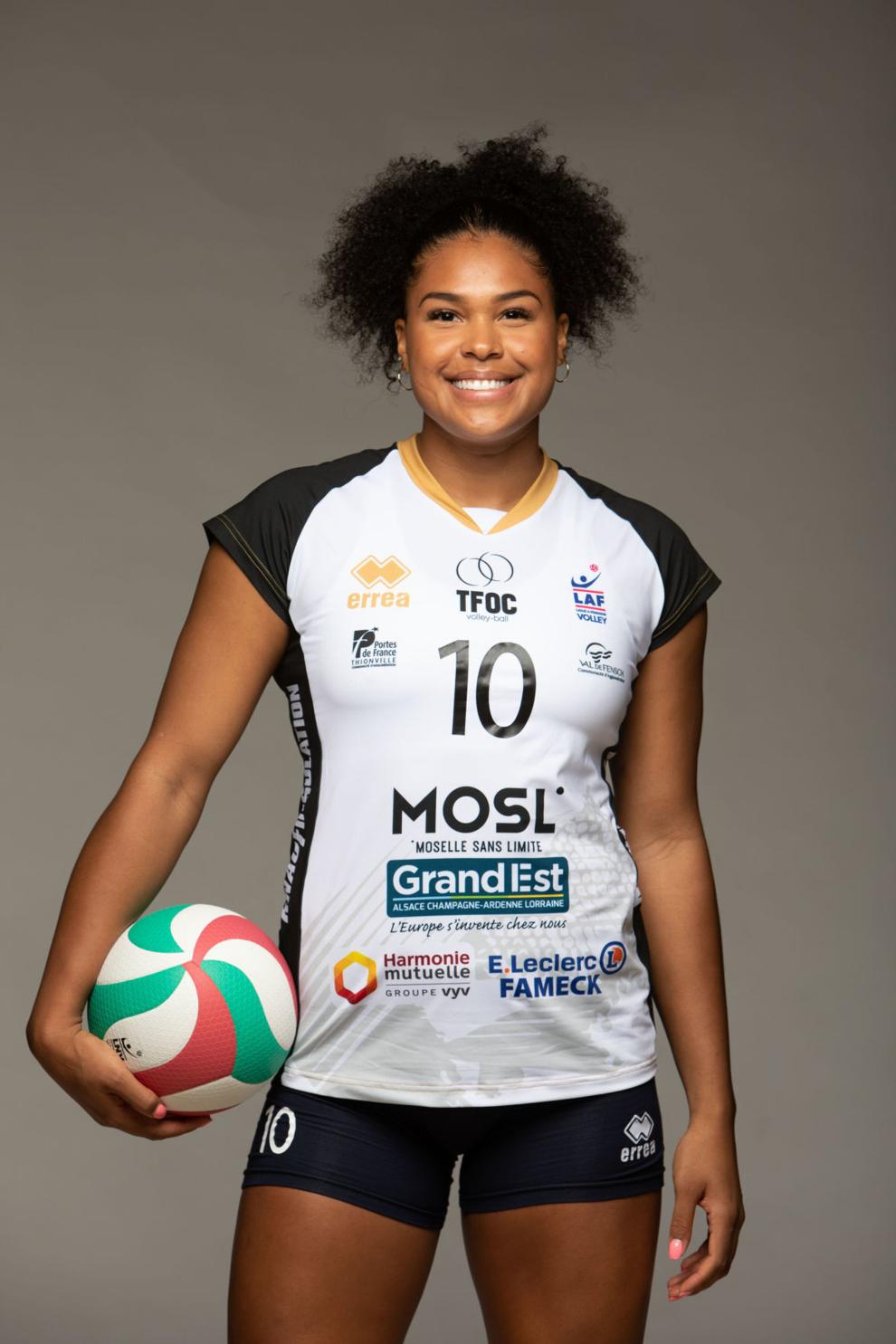 All the travel miscues had begun to pile on, and now finding out she'd have to beat out a fellow American for court time, well, it was almost too much for her.
"At first I was like, 'Whoa,' this is not for me," Mims said last week from France during a break in her practice schedule. "But then, at the end of the day, I was like, 'I'm here for a job and I'm here for a reason.'"
That was 18 months ago, and, though Mims, the former Billings Senior and Washington State University standout, is still playing professionally in France, it hasn't been easy.
COVID-19 has interrupted not one, but two seasons. France's 2019-20 Ligue A season was ended just before the playoffs began and, like her arrival in France, getting home was a bit of a scramble for Mims.
Now with Terville-Florange for the 2020-21 season in the same French league, the top domestic circuit in the country, COVID continues to wreak havoc like it does everywhere else. The league began its season by canceling the playoffs, and regular-season matches have been postponed due to positive player tests. (Players get tested every two weeks, Mims said.)
Her team is in eighth place of the 15 teams, but Mims is having a solid year: She ranks among the league leaders in points per match. The league schedule is supposed to run from September through April, but there is fear professional sports could be shuttered once again.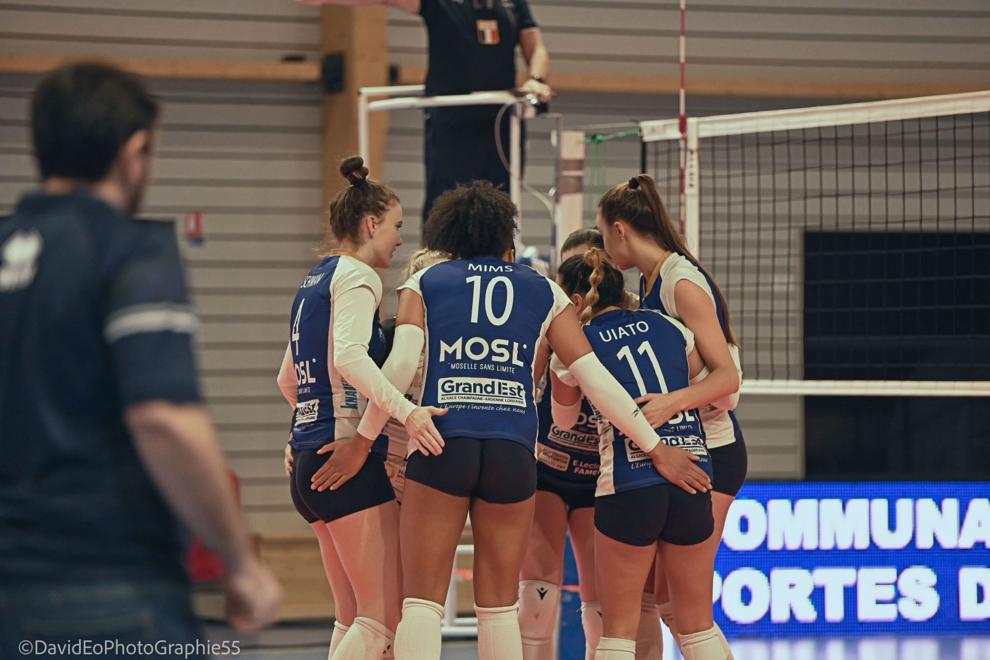 As for on the court, Mims likens the league to the top half of the Pac-12, where she excelled. While with the Cougars, Mims was a two-time All-Pac-12 honoree, and ranks among Washington State's career leader in points (third), total blocks (fourth), kills (seventh), kills per set (ninth) and matches played (10th).
At Terville-Florange, Mims' teammates range from seasoned professionals who are 15 years her junior to players like her — 23 years old and recently out of university.
"I would say there's a lot more defense and a lot of strategic shots you don't see in college," Mims said, comparing the European style of volleyball to her college experience. "In college, I just remember hitting the ball as hard as I possibly could. Here, it's like, yeah, we want power as well, but smart power, if that makes sense."
This is Mims' third season of pro ball overseas and she has yet to complete a full schedule. Her journey started in 2018 with half a season in Spain with the encouragement of WSU coach Jen Greeny.
Mims was all set to graduate with a sports management degree, needing only to complete an internship with the WSU athletic department when Greeny told Mims that the internship opportunity would always be there. Greeny pointed out that the Spanish Super League still had a half a season left and that Mims should give it a try, to test the waters to see if a pro career overseas was for her.
Her agent helped Mims land a contract with CV Harris in Tenerife, Spain, and she spent the next few months playing volleyball on the Canary Islands, an archipelago in the Atlantic Ocean. She returned to WSU to complete her internship and train, and received the offer from Nancy to play in France.
But just as her club moved into the playoff contention toward the end of the 2019-2020 season, the campaign was canceled due to COVID. After again returning to the States, she hooked up with Terville-Florange this season. While her first season with Nancy was a difficult transition, playing for Terville-Florange has been rejuvenating.
The Terville-Florange club opened a new facility, which was one of the draws for her, and there is plenty of fan support. Like other clubs, TFOC has several levels of teams and Mims said she enjoys seeing and being around the younger players.
"It's a nice community that we have here," Mims said. "I'm loving this season with this team."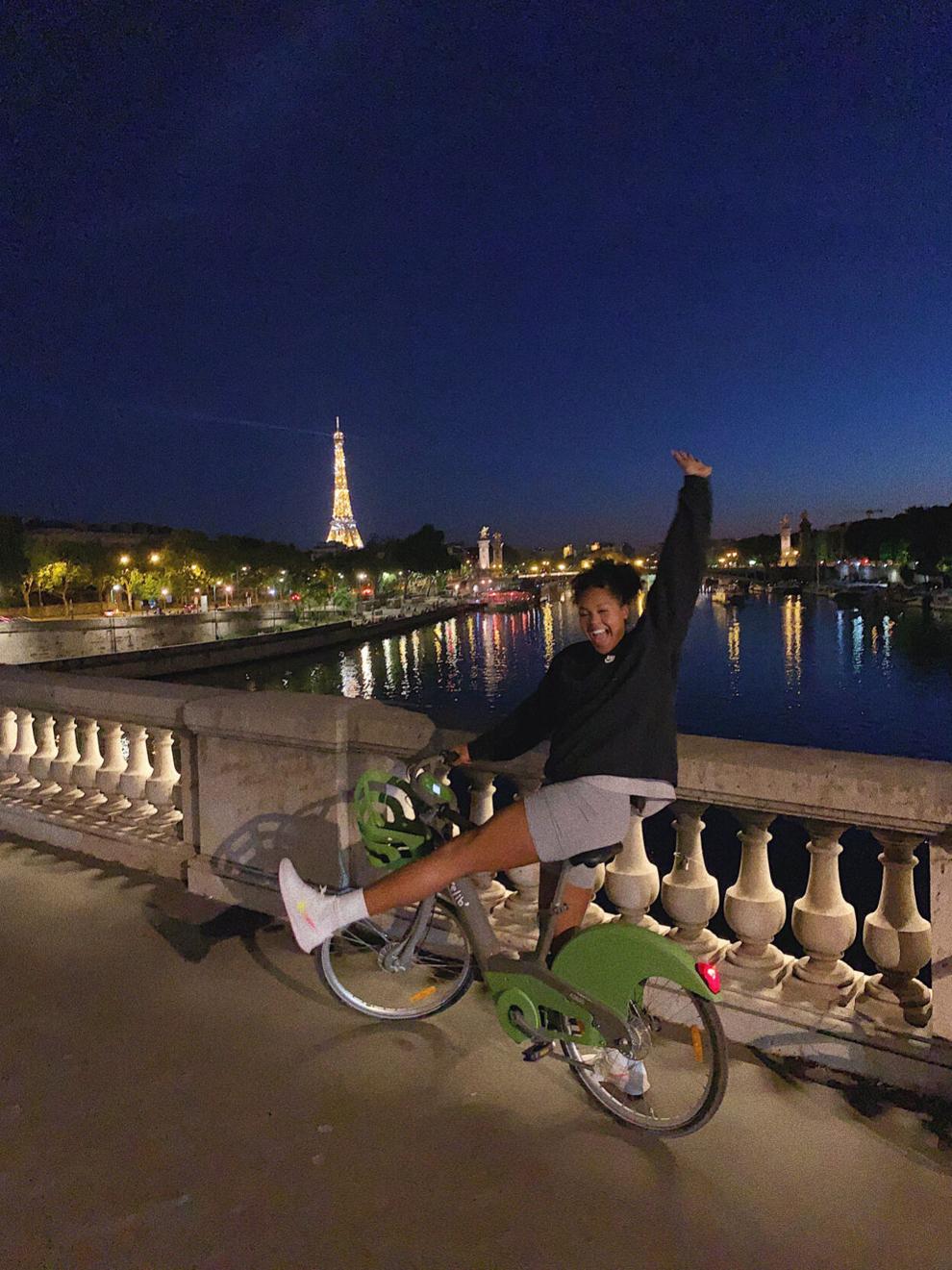 Playing overseas, during COVID no less, has meant a change of lifestyle for sure. She wakes up around 8 a.m. on a typical day and has breakfast at 9 (most mornings a baguette with cheese and jam), and goes to her 10:30 a.m. practice, where she takes her COVID test if it's due.
Practice is usually a couple hours (depending on "how happy the coach is," Mims joked) and she goes back home for a protein shake and lunch. After some time on the couch watching "Gossip Girl," it's time for a snack before another practice, which starts at 6 p.m. The second practice session lasts until after 8 p.m., and the players need a government pass for breaking the 6 p.m. curfew, which is a COVID restriction in Mims' area of northeastern France near the Luxembourg border.
During her high school days at Senior, Mims was a noted fast-food junkie. Nearly every day, lunch breaks at the school meant a trip to Taco Bell, or some other drive-thru restaurant. Those days are behind her now, though she did hit up Taco Bell on her recent Christmas trip back home to Billings.
Instead, her new vice is tiramisu, a coffee-flavored dessert of Italian origin.
"If you go to a restaurant and they say they have homemade tiramisu in the back, you have to get it," Mims raved. "It's so amazing."
With little opportunity to play pro volleyball back home (Athletes Unlimited is starting a league in the U.S., but that's limited to 44 players and has just a six-week run), continuing a volleyball career overseas is the only option, and it can be challenging.
Mims is still trying to improve, with hopes of landing a spot on a league team in Italy or in Turkey, which have some of the top domestic leagues in the world. And, who knows, maybe the United States will eventually have a strong league. Mims does have interest in playing at home, but wants to see how the Athletes Unlimited first-year experience works out.
Either way, volleyball has taken her to not only Spain and France, but also to Slovenia and Croatia, when she was a part of the United States Collegiate National Team when she was with WSU. Mims said her agent recently received a call from a German team that has interest in her playing domestically there.
It's been a long way to go for a kid who a few years ago was just looking for her next taco fix. And this most recent three-year journey, despite the ups and downs and roadblocks, has taught her this: She's got a lot left, even if her next stop has her running like a headless chicken.
When Mims's mind wanders back to her high school days, or her social media sends her photo reminders of what she was doing on a specific date years ago, she realizes what she's doing now was never a part of her perceived future when she was at Senior.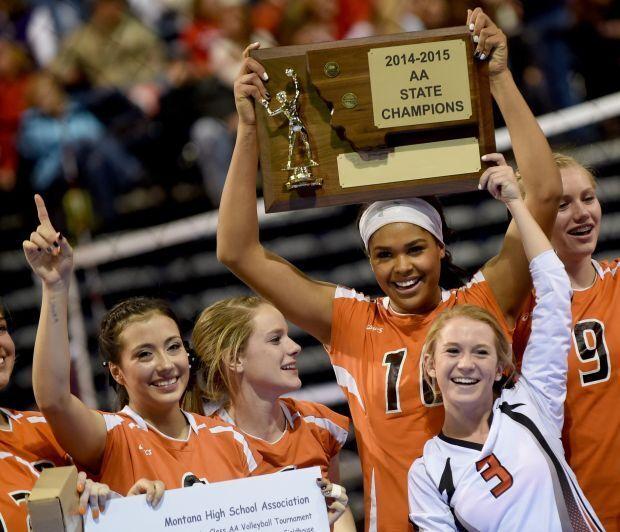 "I was so into the moment in those pictures, that I never thought that I could be doing this and still be playing today," she said. "It's really eye-opening and makes me really happy to think I've gone from 'I love doing this right now' to where I am now. I would have never have dreamed to be doing what I'm doing now.
"Hearing a different language and being in a country where you're the foreigner and you're the one who should adapt to different things, I never thought of that kind of stuff. It makes you think how big the world really is and how small the world really is."