In early August, three months before a coronavirus outbreak that would deplete his roster, sicken one of his top players and call into questio…
Cameron Smith can't explain why he's so lucky or how his fate turned a global pandemic into a blessing that likely saved his life and certainl…
Follow live scores and updates from the NFL.
Follow live scores, updates and commentary from NFL football games today. 
Follow live scores and updates from the NFL.
Follow live scores and updates from the NFL.
The Thanksgiving night game between the Ravens and Steelers has been switched to Sunday because of coronavirus issues with Baltimore.
Tom Brady is considered by many to be the Greatest Of All Time. But is the GOAT also the SLOAT (Sorest Loser Of All Time)?
The Baltimore Ravens will face the Tennessee Titans without injured defensive linemen Calais Campbell and Brandon Williams, both of whom were …
Follow live scores and updates from the NFL.
Jerry Jones had been giving the idea some thought. The positive test out of Pittsburgh hours after the Cowboys hosted the Steelers accelerated…
Who are the top free agents for week 10? Find out.
The NFL on Tuesday approved a resolution that would expand the playoffs from 14 to 16 teams should regular-season games have to be canceled be…
The Browns placed quarterback Baker Mayfield on the reserve/COVID-19 list Sunday. Mayfield went on the list because he is considered a close c…
KANSAS CITY, Mo. (AP) — Now that Election Day is over, Patrick Mahomes can turn his focus back to the football season.
Talk about a one-two punch.
LAKE FOREST – Unlike the Rams game the week before and the Colts game four weeks ago, studying the tape of the Bears 26-23 loss to the Saints …
Halas Hall will be quiet Tuesday.The Bears training facility, and every team's facility across the N…
Bears center Cody Whitehair is officially out for Sunday's game against the New Orleans Saints at Soldier Field. Whitehair suffered a calf inj…
Are you ready for some "Jeopardy!" clues about the NFL from J-Archive? Then check out this Stacker quiz combining the hit game show and pro football.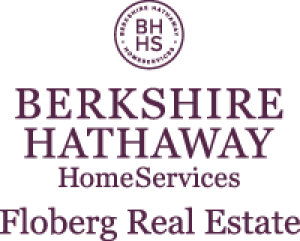 Susan B. Lovely - Berkshire Hathaway Home Services Floberg Real Estate
The biggest challenge of playing on Monday night is the short week it leaves teams returning to a normal Sunday work schedule the following week.
The fear was that he may not be the same quarterback, and now we know that's true. Perhaps it was unrealistic to think that at age 43 he could…
Since Trent Dilfer gave teams with bad quarterbacks reason for hope by winning it all, 19 Super Bowls have been played.
Here are my best bets off the waiver wire for Week 8:
Bears receiver Allen Robinson remains in concussion protocol this week, coach Matt Nagy said Wednesday.
The Bears played in their 18th game on Monday Night Football since 2010, which is tied for the most in that span with the New Orleans Saints a…
With the offensive line sputtering, Monday was another rough night for Bears quarterback Nick Foles. He threw two interceptions and the Rams s…