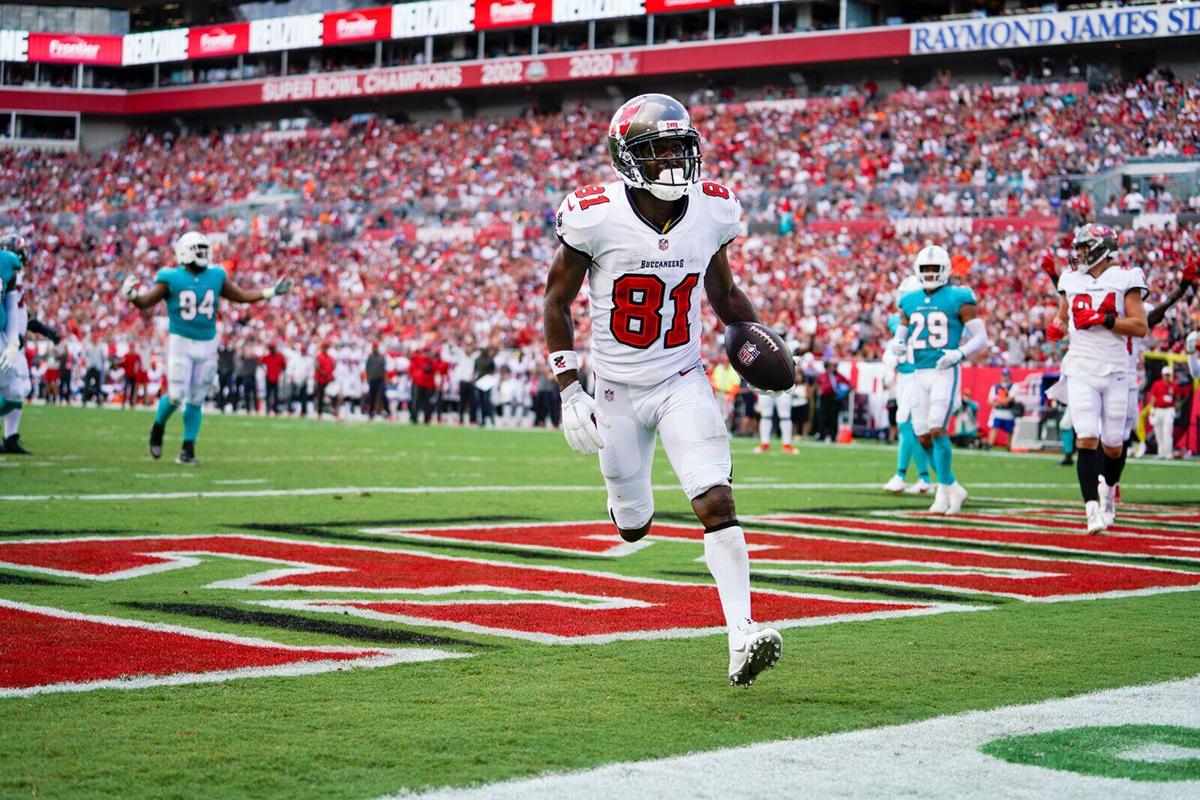 TAMPA, Fla. — The NFL has suspended Bucs receiver Antonio Brown, safety Mike Edwards and former Bucs receiver John Franklin III three games without pay for using fake COVID-19 vaccination cards.
All three players accepted their discipline and waived their right to an appeal, the league said in a statement released Thursday.
The NFL began its investigation after the Tampa Bay Times reported that Brown obtained and utilized a fake vaccination card, according to his former live-in chef, Steven Ruiz.
The NFL Players Association represented all three players during a joint review that supported the allegations and found each violated league protocols.
Brown, 33, is recovering from an ankle injury he sustained in a win at Philadelphia on Oct. 14. The Bucs said the injury will force him to miss Sunday's game at Atlanta and the Dec. 12 game against Buffalo at Raymond James Stadium.
With the suspension, Brown and Edwards won't be eligible to return until Week 16, when the Bucs host the Carolina Panthers the day after Christmas.
In addition, the suspension will cost Brown three game checks at $61,111 each, or $183,333. Edwards' suspension will cost him $141,666.
When the Tampa Bay Times reported allegations that Brown had used a fake vaccination card, the Bucs issued a statement saying all their players were vaccinated and "no irregularities were observed."
But on Thursday, they thanked the NFL for its expedited investigation.
"We appreciate the League's timely handling of this matter and recognize the importance of health and safety protocols that have been established," the Bucs said in a statement. "We will continue to implement all league COVID-19 protocols."
The problems for Brown, Edwards and Franklin may not end with the NFL's suspension. Using and/or selling fake vaccination cards is a felony subject to fines and up to five years in prison.
The NFL statement was very carefully worded so as not to charge the three players with a crime, saying they "misrepresented their COVID-19 vaccination status."
The suspensions are the first for the NFL under the league's COVID-19 policy. Teams are responsible for verifying personnel and player vaccination status. Players are supposed to present the cards to to the club medical staff or infection control officer.
Ruiz had alleged that Brown purchased the fake vaccination card from Franklin. But Edwards' involvement is a new revelation.
When asked about his vaccination status on July 27, shortly after training camp began, Edwards, 25, said: "I don't really want to talk about vaccinations, really. It is what it is." Asked if he might change his mind about getting vaccinated, Edwards said, "I don't know. We'll see."
Franklin, 27, a star of the Netflix series, "Last Chance U," was cut by the Bucs in August when the team reached its 85-man roster limit. He spent all of 2020 on injured reserve after tearing his ACL but received a Super Bowl ring.
At the time of the allegations, Brown's attorney, Sean Burstyn, told the Tampa Bay Times that Brown had been vaccinated at a drive-thru site before he met Ruiz last June in Los Angeles.
Brown was among the first NFL players, once a vaccine was available, to test positive for COVID-19 and missed the Bucs' Week 3 game against the Rams in Los Angeles.
After Brown received his suspension Thursday, Burstyn said the receiver decided not to challenge the NFL review.
"Mr. Brown is vaccinated and continues to support the vaccine for any person for whom it is appropriate," Burstyn said. "The NFL made its determination and, instead of going through the drawn-out and distracting process of challenging the outcome, Mr. Brown wrapped this up promptly and he will make the most of this time treating his ankle injury. Mr. Brown will be motivated, well rested, and in the best shape of his life when he returns in Week 16."
Brown appeared on a podcast hosted by Bucs cornerback Richard Sherman earlier this week and maintained his innocence. "That's the sad part," Brown said. "The country says you're innocent 'til proven guilty, but you're guilty until you show your innocence. Anything someone says, everyone's already magnifying it."
Edwards, a valuable member of the Bucs secondary at safety who also plays a slot cornerback position, did not participate in practice for the second straight day due to a knee injury.
In Sunday's comeback win over the Colts, Edwards forced a fumble and made a tackle on a 72-yard kickoff return that might have tied the score in the closing seconds.
Ruiz, the owner of Taste That LA, met Brown when he catered a party for the Bucs receiver in June. On July 2, he received a text message from Brown's girlfriend, Cydney Moreau, asking if he could get a Johnson & Johnson COVID-19 vaccine card and said Brown would pay him $500.
Ruiz, who says Brown owes him $10,000, moved to the receiver's Davis Islands home in July and was there when Brown told him he had purchased a fake vaccination card for him and Moreau from Franklin. Alex Guerrero, a personal trainer and co-founder of TB12 with Tom Brady, photographed the card and sent it to Bucs head trainer Bobby Slater. Ruiz said he believes that Guerrero was unaware the card was fake.
"I'm just happy the truth is out there now," Ruiz said. "A lot of news outlets were just accusing me of lying. It is a relief knowing the NFL did investigate. I honestly didn't think they were going to for a minute. It seems like they did what they needed to do."
EXPLAINER: Why Rodgers and Packers were handed COVID fines
HOW IS THE PUNISHMENT FOR BREAKING COVID-19 PROTOCOLS DETERMINED?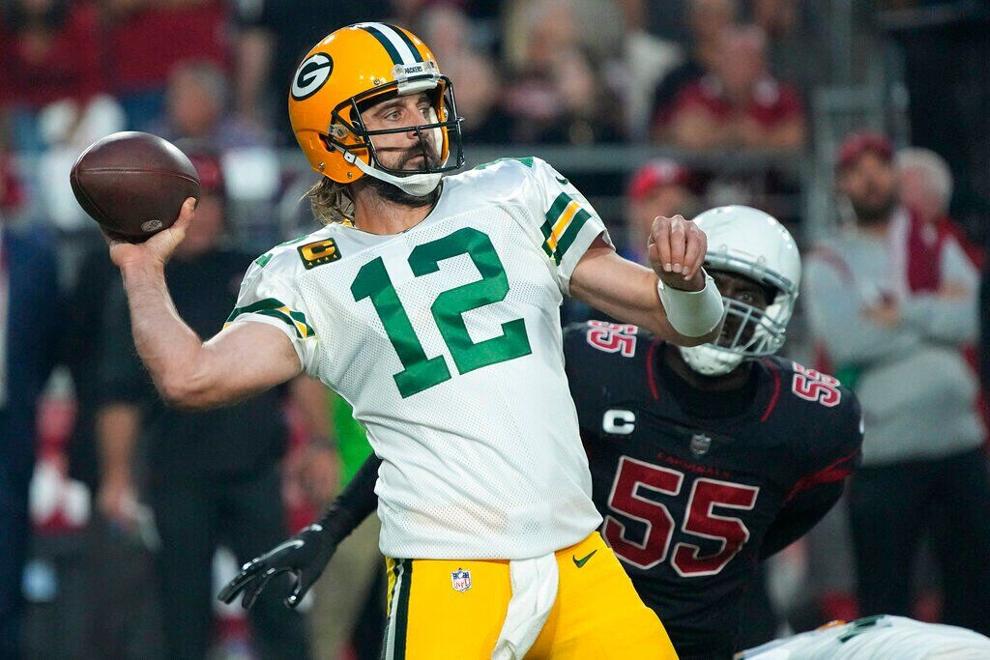 WHAT ARE THE PARAMETERS FOR DISCIPLINING PLAYERS?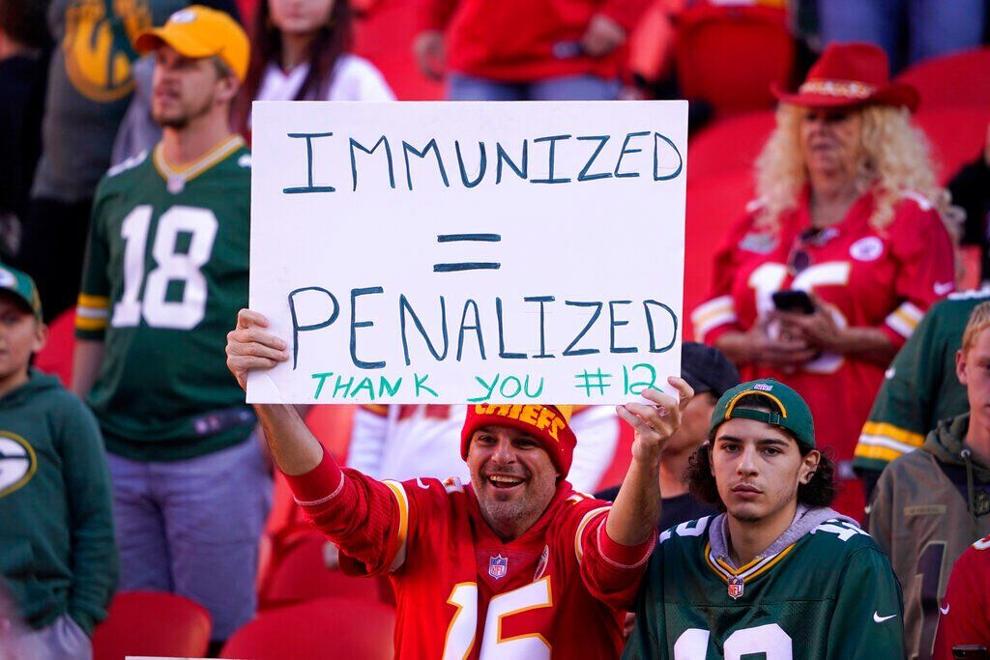 WHICH OF THESE DID RODGERS AND LAZARD VIOLATE?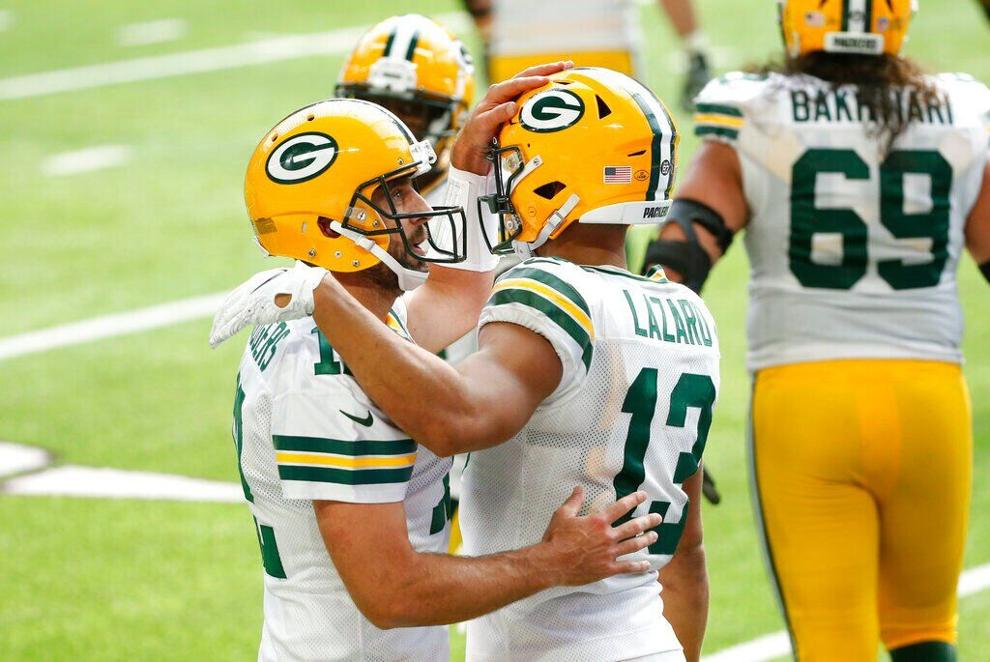 WHAT IF A PLAYER DOESN'T COOPERATE WITH A LEAGUE OR TEAM INVESTIGATION?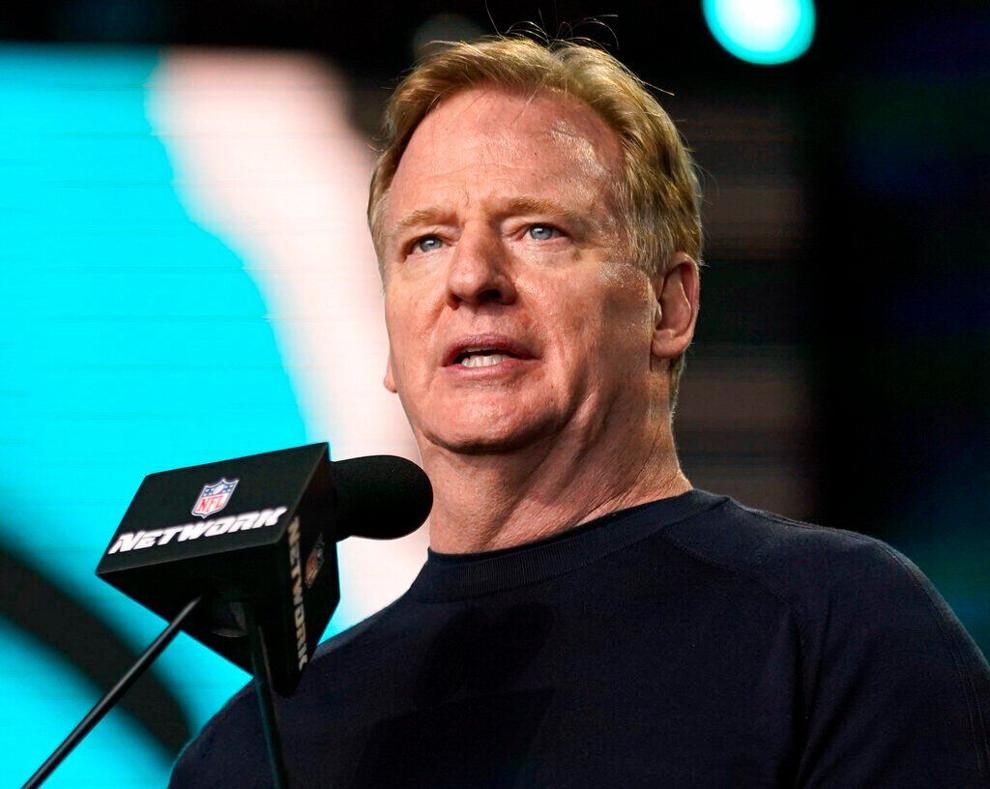 CAN A PLAYER APPEAL ANY DISCIPLINARY ACTION?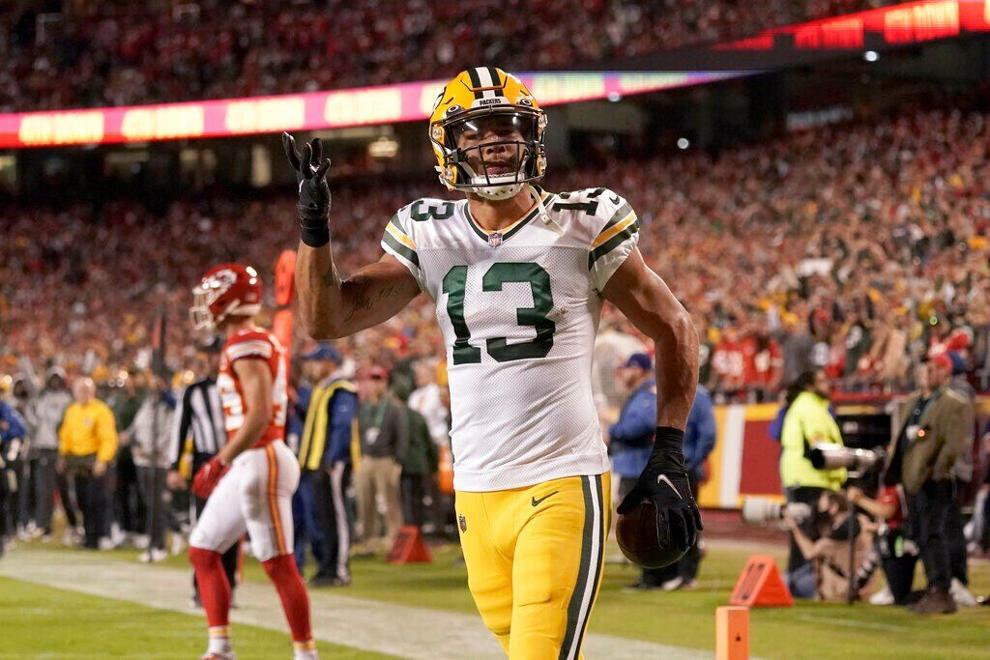 WHAT WOULD BE THE DISCIPLINE FOR REPEAT OFFENDERS?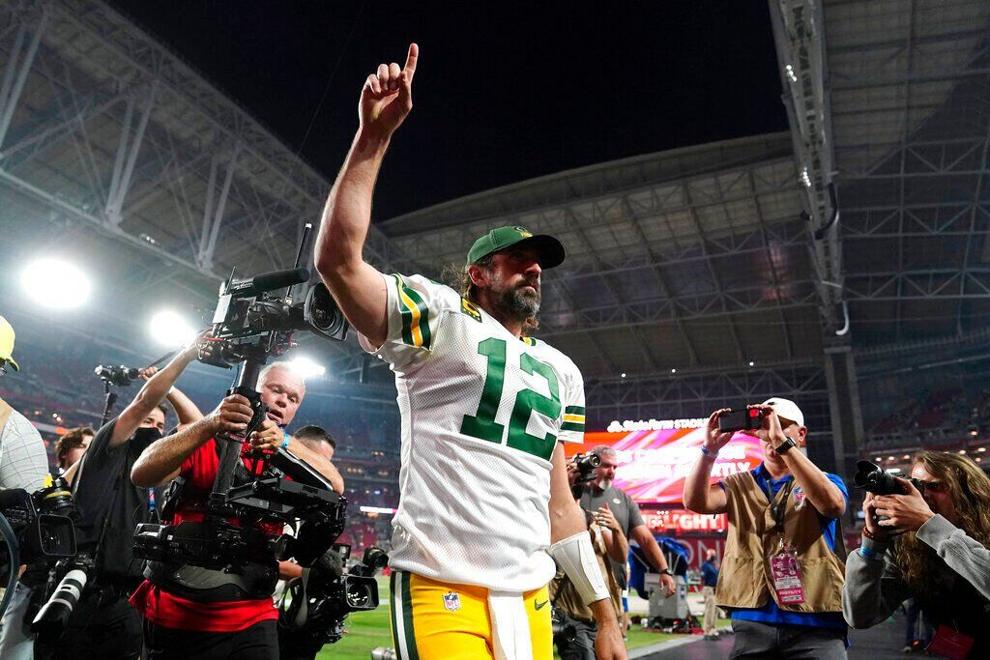 WHY ARE TEAMS PUNISHED?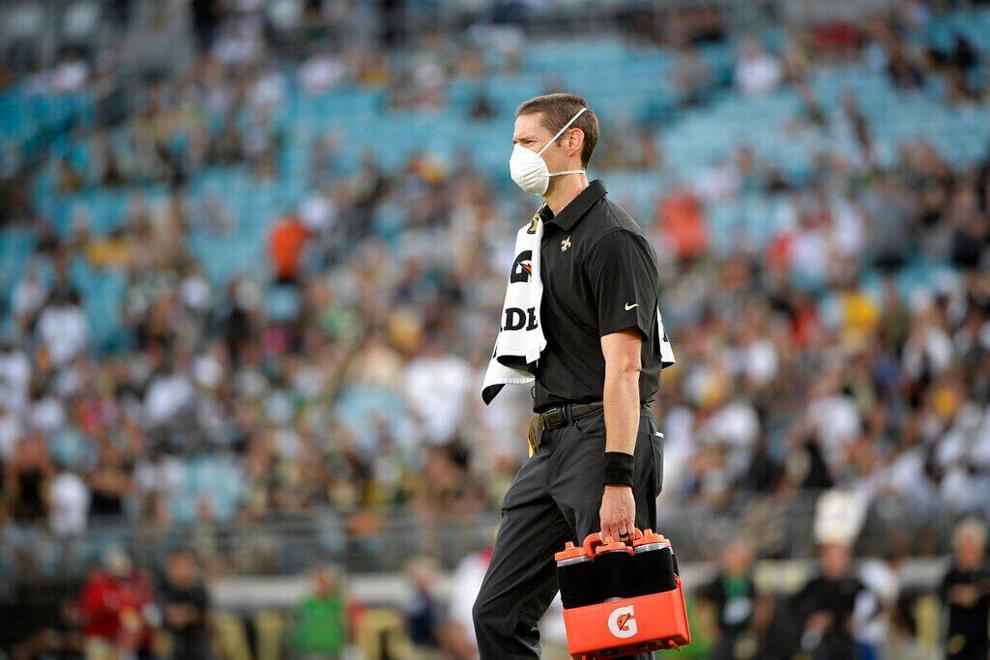 COULD GREEN BAY LOSE DRAFT CHOICES FOR THESE VIOLATIONS?