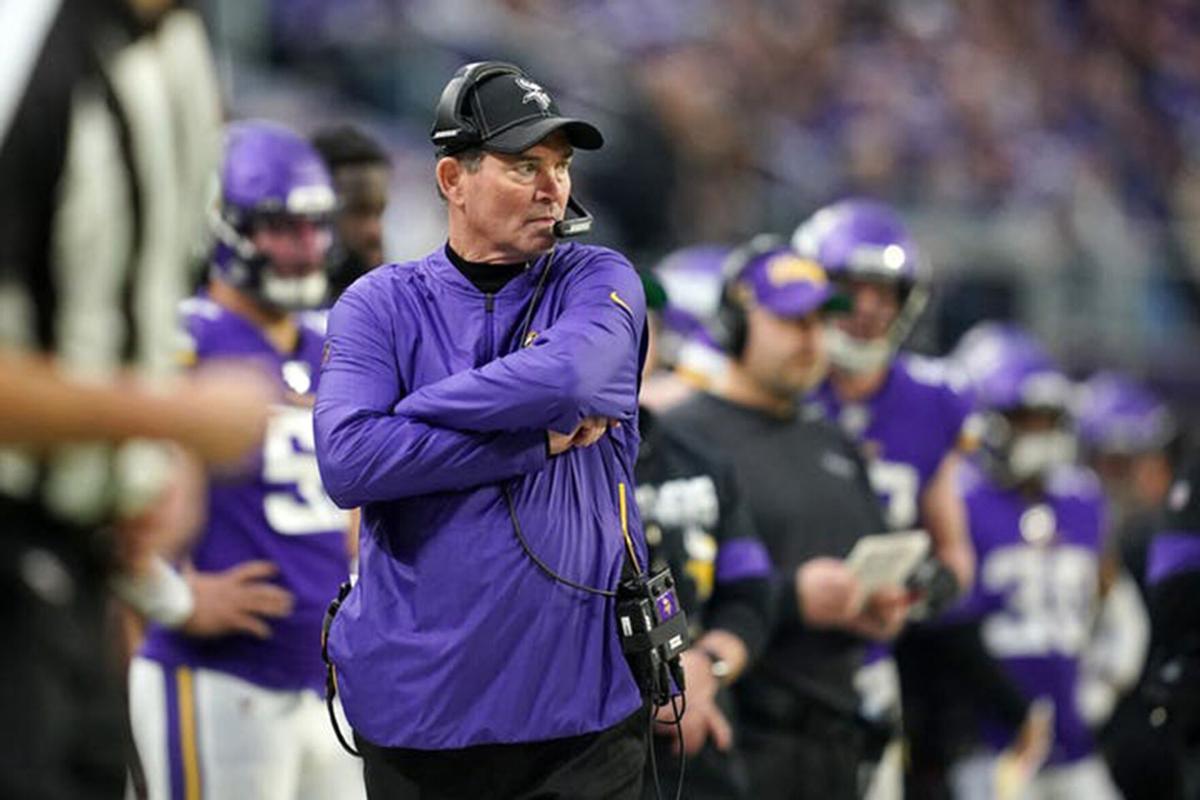 Mike Zimmer may not be coaching on the final year of his contract this fall after all.
The Vikings are finalizing a new multiyear deal for Zimmer on Wednesday, according to NFL Network, preparing to reward the seventh-year coach following his second playoff win in New Orleans in January. Zimmer led the 10-6 Vikings to a third postseason appearance in his sixth season in Minnesota last year.
Zimmer, 64, is tied for the seventh-longest tenured NFL head coach, behind only Bill Belichick, Sean Payton, Mike Tomlin, John Harbaugh, Pete Carroll and Andy Reid. Under Zimmer, the Vikings are 57-38-1 (.599) in the regular season and 2-3 in the playoffs.
Zimmer was set to enter the final year of his contract, which ran congruently with general manager Rick Spielman's contract, currently set to expire after the 2020 season.
If an extension is finalized this week, it will happen as Vikings players begin arriving at team headquarters for the start of the season. Rookies, quarterbacks and select other players are expected Thursday.
Be the first to know
Get local news delivered to your inbox!