Shawnee Real Bird is on track to becoming the first American Indian woman from a Montana tribe to earn a commercial pilot's license — a buddin…
Check out today's local, TV and radio sports schedule.
Wolf Point's new girls basketball coach and his daughter are confident they can lead the Wolves to a bounce-back season.
More than 400 Montanans in the Class of 2020 have signed with college athletic programs so far.
Toon, who is headed to the University of Montana to play softball, is the winner for the second straight year.
Check out today's local, TV and radio sports schedule.
Coach wants to help create "some sense of normalcy" for student-athletes after a school year disrupted by the coronavirus crisis. 
Wolf Point's new girls basketball coach is from the town and has a daughter on the team.
Check out today's local, TV and radio sports schedule.
Roundup's new football coach plans to bring in a former NFL player to run some summer camps.
We want to celebrate members of the Class of 2020 who were unable to compete in their final seasons after they were canceled due to the COVID-…
Club softball has faced its share of challenges as it tries to return to play in Montana
The foreign-exchange student will continue to play basketball in Billings.
The consistent success of the Havre High tennis programs are another thing missing on what would have been state tennis weekend. 
Longtime Bozeman Hawks coach will transfer across town to coach at the new school, which opens in the fall. 
Anything can happen in a season, but we looked at what might have happened in 2020 based on what we knew from the results of 2019.
Laurel's quarterback and safety will play on the defensive side of the ball for Montana State.
Volleyball coach did not have her teaching contract renewed at Wednesday meeting.
Hanson goes from Skyview to Senior, while Miller goes from Senior to Skyview.
Roderick was one of the most highly touted athletes in state history. But he was, and still is, humble to the core.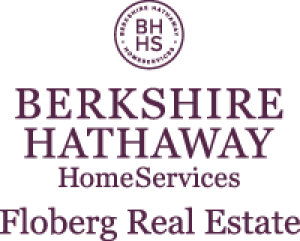 Susan B. Lovely - Berkshire Hathaway Home Services Floberg Real Estate
LAUREL — Laurel quarterback and free safety Eli Aby has committed to play football for Montana State in 2021.
New Bozeman High wrestling coach Sean Dellwo was previously the head coach at Belgrade. 
Would Great Falls and Huntley Project repeat as champions? Would Belgrade be a repeat winner, but in a different classification?
A look at what might have happened at this year's state tennis tournaments had they not been canceled due to the coronavirus pandemic
Mark Branger thought he had retired from coaching following the 2015-16 season with the Red Devils. But now he's back.
The Montana High School Association determined the spring 2021 state sites and most of the 2021-22 locations.
For the 14th straight year, Great Falls trial lawyer gives three $1,000 scholarships to the top student-wrestlers in Montana classes AA, A and B/C.