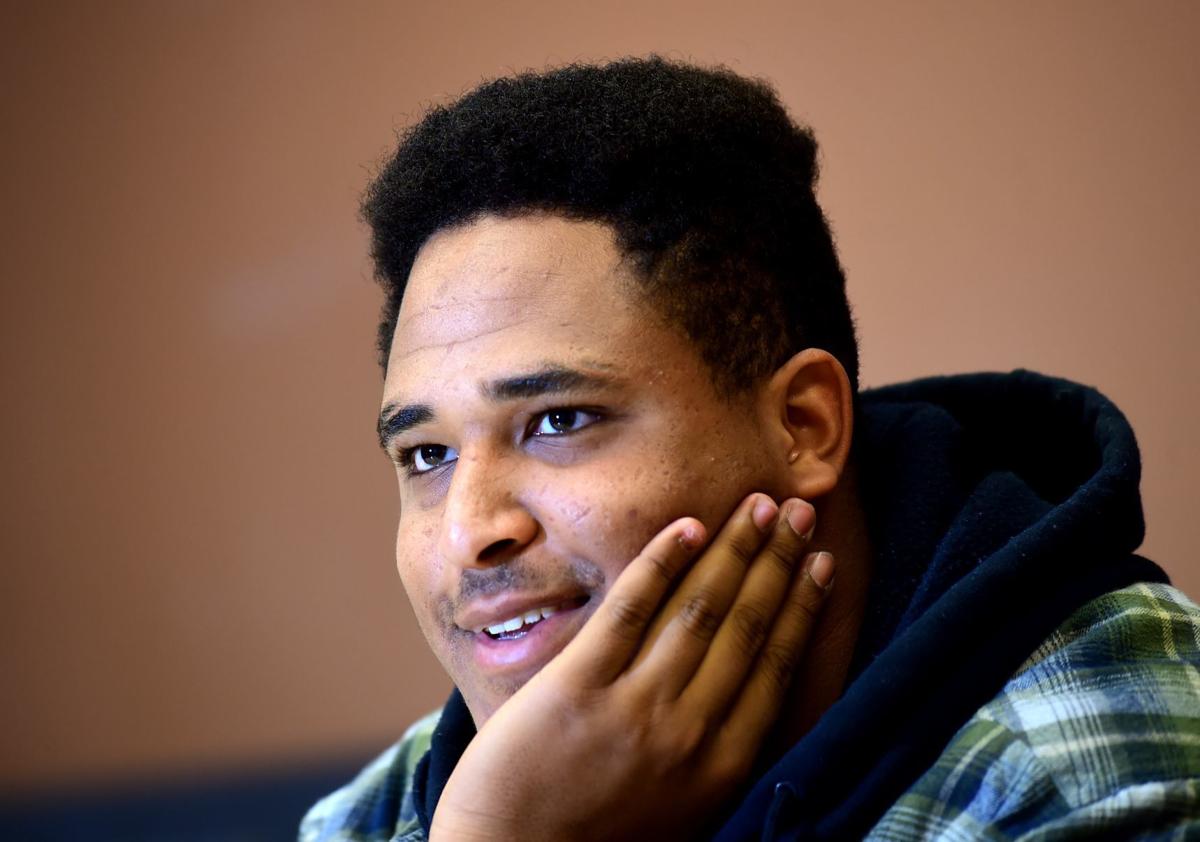 BILLINGS — Max Davis doesn't talk much about his roots.
Not unlike most of his teenage peers, things like sports and video games bubble up first for the Skyview High senior. He's not likely to bring up his childhood that began 8,000 miles away.
Max hasn't forgotten that his path to Billings began in Ethiopia, where he and his brother were adopted from an orphanage. But he's also sought to establish new ties in the community he firmly views as his home.
"It was just a good place to live, a good environment," he said.
He and his brother Gabe were adopted in 2009, when Max was about 8 years old. The pair lived in an orphanage in Awassa, a lakeside city in the Great Rift Valley.
Max doesn't recall much from his childhood there. Gabe, in a 2015 interview, described a modest one-room home with a dirt floor where the family lived and their father worked as a farmer. Both parents died from illness, and their half-brother struggled to support them. The brothers had spent about three years in the orphanage.
They had seen only pictures of Kerry and Tim Davis when the couple arrived to introduce the boys to a new life.
The Davises had been active in charity work in Ethiopia for years through Harvest Church. They were empty nesters, their children grown to adults, and decided to adopt.
"The biggest thing was we wanted siblings," Kerry Davis said. "You don't ever want to split up siblings."
They also knew they wanted children who had been at the orphanage for a relatively long time, kids who might be losing hope that new doors would open.
America
Language was the biggest barrier for Max and Gabe as they started school. Max, the younger of the two, recalls picking up English more quickly than his brother, despite being naturally shy. An exchange student from Rocky Mountain College worked as an interpreter to help the boys in class.
There were new foods, new customs, so many new things to adapt to that it wasn't so much like drinking through a fire hose as being dumped into a swimming pool.
But Max doesn't recall the process as a burden or hardship. If anything, his go-with-the-flow personality seems to have been well suited to it.
He and his brother decided they wanted to adopt new names that would blend into a typical class roster, and Max set aside his birth name of Bereket. When he talks about the decision, it's clear he doesn't dwell on it.
"He's always kind of had that quiet, laid-back demeanor," said Kevin Morales, a Skyview teacher and basketball coach who's known Max for years. "He doesn't get too high, or he doesn't get too low either, he's very even keel."
Integrating into a new school and community can be difficult for any kid, Morales said, but it's especially tough when there's a language barrier involved. Too many times, kids leave before they have a chance to build friend groups or ties to a school.
"We always say, (play) sports or get involved in a club," he said.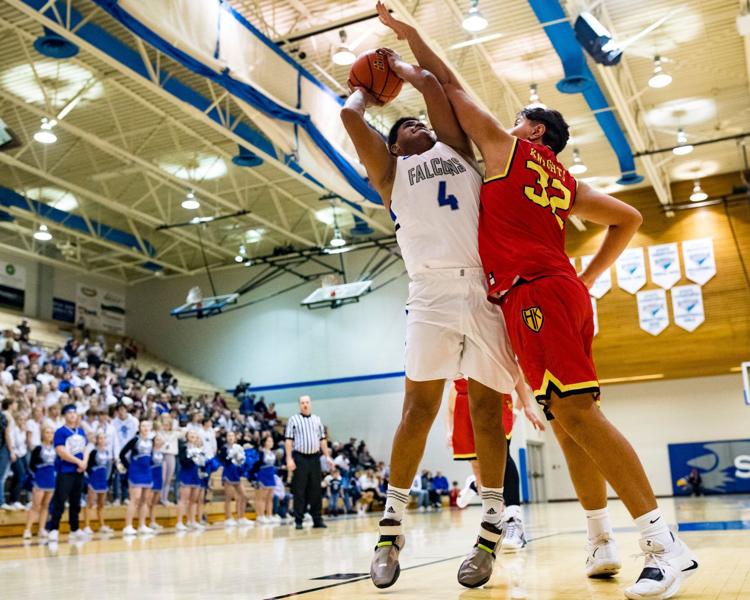 Morales and Kerry Davis say it's not coincidence that Max gravitated toward football and basketball, classic team sports that usually draw a flock of participants and offered the boys a chance to let their athletic prowess help close cultural gaps.
That doesn't mean he doesn't have a competitive side. He plays both as varsity sports at Skyview. 
As a center on the basketball team, Max's 6-foot-2-inch stature that sticks out in a school hallway suddenly seems undersized. But he makes up for it with a ferocity and positioning that Morales compares to undersized former NBA rebounding king Charles Barkley.
Max spent most of last year in practice guarding a 6-foot-10-inch teammate.
"He's a brick," Morales said.
The future
Max isn't sure about what he wants to pursue as a career. He's thinking about trying to catch on to a college football team as a punter, and he's kicking around the idea of becoming a firefighter.
But he's also open to holding off on those plans.
"I want to figure out what I want to do first," he said, before attending college.
Whatever he decides, he'll have support. Morales emphasized the importance that his adoptive family has played in offering a stable environment for Max to set down new roots.
And even as Max's native language has faded, commitment to his entire family hasn't. When Max does talk about Ethiopia, he talks most about his half-brother, whom he stays in touch with.
"You don't adopt kids to save them," Kerry Davis said. "They end up blessing you."