The 6-foot-7 Bales averaged 18.2 points per game last season.
Johnson originally signed with Sheridan College, which announced in June it was cutting its NJCAA Division I athletic programs.
The Lefthand family has dealt with two tragedies in the past two months. Eymard Lefthand's life had begun again at 50 and Darrell's was poised…
This will be the first head boys basketball coaching position for Cameron McCormick in his nine-year career.
Miles Community College has signed a 6-foot guard from Frenchtown.
"They were all there for him, whether he touched their lives or they touched his in some way, shape or form ... it was just awesome to see." —…
Tony Trudnowski will be Laurel's third boys basketball coach in three seasons following Pat Hansen and Paul Barta.
Williams was an all-state player for Colstrip in 2018.
Montana rosters were already released. 
Cooper McGlothlin will reunite with his brother in North Dakota.
Larson is the second new hire in less than a month for the position. 
Layne Glaus is leaving a successful Class A program to coach a Class C powerhouse.
The foreign-exchange student will continue to play basketball in Billings.
Roderick was one of the most highly touted athletes in state history. But he was, and still is, humble to the core.
Mark Branger thought he had retired from coaching following the 2015-16 season with the Red Devils. But now he's back.
The Montana High School Association determined the spring 2021 state sites and most of the 2021-22 locations.
Roth averaged more than 20 points per game for the Pioneers.
The Bobcats got a hometown commitment from an all-state basketball player.
Logan Meyer is one of seven Class of 2020 Montanans, including one of his Billings West teammates, to sign with Rocky's men's basketball program.
Lockwood High School opened its doors in the fall of 2019 with just freshmen students. This is what it was like to start an athletic program f…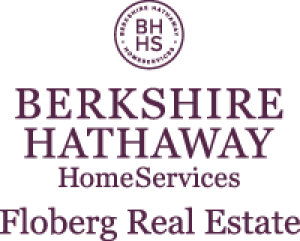 Susan B. Lovely - Berkshire Hathaway Home Services Floberg Real Estate
Powers previously has coached at Butte High and a small school in North Dakota.
Tanner Roderick's behind-the-backboard shot against Billings West in the 2011 State AA boys basketball championship game in Butte.
The COVID-19 pandemic has claimed another sporting event this summer, this time the Montana-Wyoming all-star series.
BOZEMAN — Hardin all-state guard Peyton Good Luck says he chose United Tribes Technical College to continue his basketball career in part beca…
Noxon senior Rylan Weltz has been battling Type 1 diabetes for nearly a dozen years. Not one to be easily deterred, he's exceled as a four-spo…
Joe Puckett and his twin brother Jon led Peerless into its first state tournament in 1978 and to the state title game in 1979. Now at the Pent…
Woods earned a second-team all-conference selection for the co-champion Bulldogs.