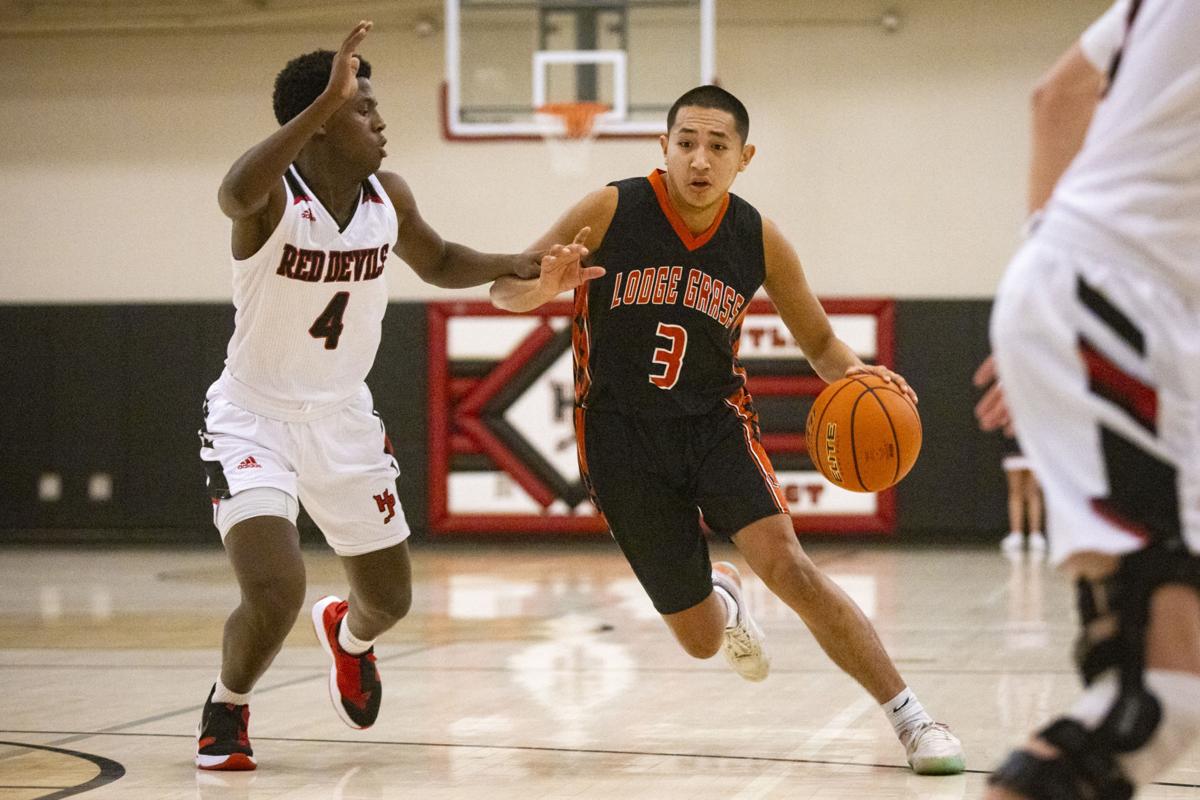 BILLINGS — The state's two smallest classifications have defending co-state champions ranked No. 1 in the first 406mtsports.com boys basketball rankings of the 2020-21 season. The two largest classifications are topped by teams that went two-and-out at state last season.
In Class A, defending co-champion Hardin is one spot behind Eastern A rival Billings Central, which is No. 1 in the season's first rankings. The Bulldogs graduated most of their best players from last year's undefeated team, while the Rams returned most of theirs and added talented transfers Nick Pasquarello, Clarence Stewart and Cayden Merchant.
Fairfield is No. 6 and 2-1 — the one loss was to No. 2 Shelby.
Like Lodge Grass, defending State C co-champion Scobey is loaded with accomplished returners and is undefeated to start this season, which is why it is No. 1 in the first Class C rankings.
The Spartans shared the title with Fairview, which is ranked No. 9. The Warriors lost their best players to graduation but have played well in their first three games, with only a 46-45 loss at No. 6 Froid-Lake preventing a perfect start.
Class AA
1. Missoula Sentinel (2-0)
2. Missoula Hellgate (2-0)
5. Billings Skyview (1-1)
Class A
1. Billings Central (4-0)
Class B
10. Florence-Carlton (2-1)
Class C
2. Manhattan Christian (2-0)
10. Valley Christian (4-0)