BILLINGS — Last week, the Montana High School Association announced that Montana State University would not host next month's Class C state boys and girls basketball tournaments because of COVID-19 concerns. The university was uncomfortable with hundreds of people from across the state spending several days in the Bozeman area, according to Gallatin City-County health officer Matt Kelley.
"Some folks at MSU expressed a little bit of concern about the numbers of people, not only in the facility," Kelley told The Billings Gazette and 406mtsports.com on Tuesday. "Those are people coming to town and using the facilities here, staying in hotels, those kinds of things that cause concern during a pandemic."
Lockwood replaced MSU as the State C host, and the State A tournaments relocated from Butte to Great Falls.
The venue changes exemplify the pandemic-long differences between Montana counties and school districts about how to handle sporting events, and the varying philosophies are even more pronounced now that the statewide mask mandate has been lifted. Kelley supported MSU's decision but fears it will do little, if anything, to improve the state's COVID outlook when the state basketball tournaments conclude next month.
"That speaks to part of the problem with having sort of a patchwork of regulations across the (state), not having a comprehensive statewide regulation," he said. "We can control what we're doing here, and every community is different."
Kelley noted that Bozeman is a college and tourist town that has had, and currently has, high COVID case rates. MSU might have allowed State C games to be played at Brick Breeden Fieldhouse if attendance could be strictly limited, but that's a big if.
The Butte-Silver Bow Health Department decided to allow two tickets per participant for the State A tournaments, according to the MHSA. That caused Class A officials to explore other options, and they voted 18-2 to move the tourneys to Montana ExpoPark in Great Falls from March 3-6 (a week earlier than originally scheduled).
The State AA, A and B tournaments will each allow 500 tickets per team (in the range of 25 to 40 per participant), according to MHSA executive director Mark Beckman. The State AA tourney will also be played in Great Falls, at Four Seasons Arena from March 10-13, and First Interstate Arena at MetraPark in Billings will host the State B.
Like Butte, the Gallatin City-County Health Department recommends a two-spectator-per-participant guideline, Kelley said.
"We're trying to find ways to allow the kids to compete. What we've noted, though, is as time has gone on, it's become about more than just the kids competing," he said. "It's about this ever-escalating effort to increase crowd size, have a lot of people in the stands."
The number of tickets available for the State C tournaments will be 300 per team, which is about 25% of the Lockwood gym capacity, per Lockwood athletic director Mike Erickson. Lockwood School District mandates face coverings, so they will be required at the State C tourneys as well, Erickson said.
If not for COVID restrictions or MSU opting out, Lockwood would not be hosting any state tournaments this winter, given the relatively small size of its gym. Erickson and others at the school were eager for the opportunity.
"Our community and tax base built that facility in the hopes of hosting tournaments there," he said Wednesday. "It shows them that we're willing to back our word and fight for tournaments."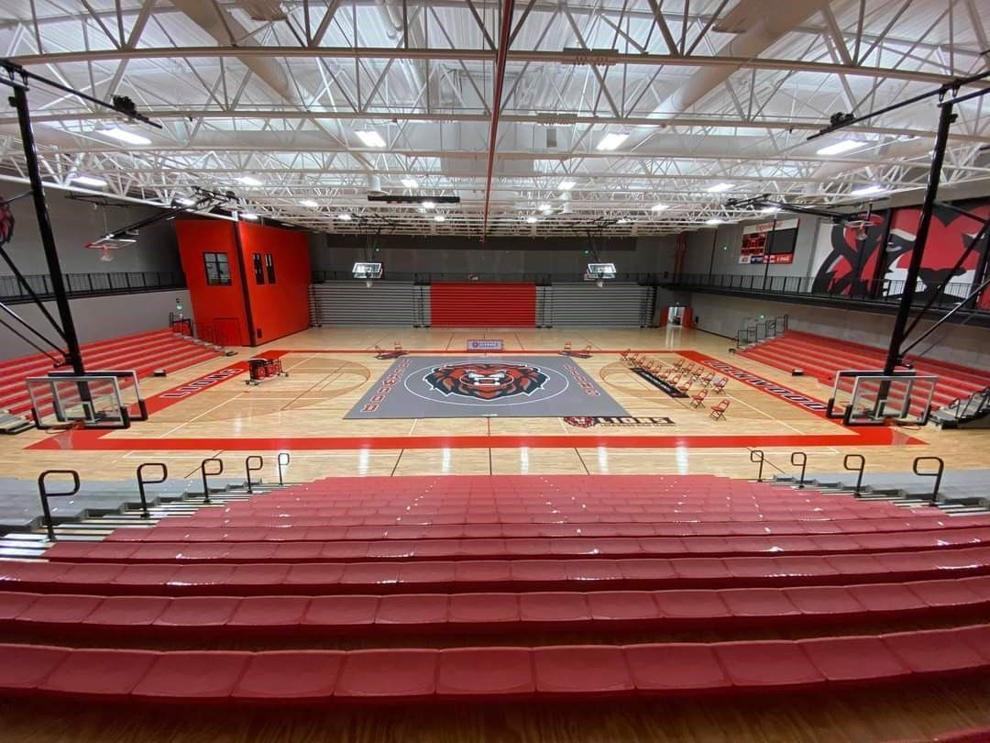 Lockwood got approval from RiverStone Health to host the State C basketball tournaments and this weekend's inaugural girls wrestling tourney, Erickson said. Falling COVID case numbers, vaccines, the district's mask mandate, the attendance restrictions and other factors reassured Lockwood administrators that they could put on the tournaments without creating a major transmission risk.
"We would've never done it without the guidance of our community health," Erickson said.
Kelley cautioned that while the light is in sight, we're still in the tunnel. More than 2,300 COVID deaths were reported Wednesday in the United States. Montana added 243 cases and three deaths Wednesday, and only 55,504 Montanans (about 5% of the state's population) have been fully vaccinated. Several variants are circulating around the world and might slow the path toward herd immunity.
"We're really focused on getting people the vaccine in a timely, safe and transparent way, continuing to do our contact tracing to reduce exposure and continuing to work with the community to find that balance between having kids compete," Kelley said, "but maybe doing it in a way where you don't have hundreds of people in an indoor facility."