Shawnee Real Bird is on track to becoming the first American Indian woman from a Montana tribe to earn a commercial pilot's license — a buddin…
Wolf Point's new girls basketball coach and his daughter are confident they can lead the Wolves to a bounce-back season.
Wolf Point's new girls basketball coach is from the town and has a daughter on the team.
The Montana High School Association determined the spring 2021 state sites and most of the 2021-22 locations.
Jones was first-team all-state and conference MVP for Dillon.
This is TyLee Manuel's third college basketball commitment in less than two years.
Spotted Wolf was first-team all-state and helped lead Hardin to a Class A co-championship. 
Lockwood High School opened its doors in the fall of 2019 with just freshmen students. This is what it was like to start an athletic program f…
The COVID-19 pandemic has claimed another sporting event this summer, this time the Montana-Wyoming all-star series.
Amyotte was a starter on the first Lodge Grass team to advance to divisionals in basketball in nine years. 
Priscilla Flatmouth, Julianna Takes Horse and Peyton Good Luck will continue their basketball careers out of state.
Rask was an all-conference performer this past season at Billings West and at Miles City the previous year.
Another Rouane will play for the DCC women's basketball team.
St. Labre basketball standout Teegan Ewing will head to Billings for college. 
Froid-Lake post Sydney Dethman will join her sister at the college level.
After a year of semi-retirement, Bill Triplett has accepted a coaching job at the college level. 
When the MHSA called off the state basketball tournaments last month and declared co-champs, it was just the second time since the first boys …
MISSOULA — Lexi Deden was not sure what to expect last summer when Montana State women's basketball coach Tricia Binford pulled the Missoula S…
The Helena Capital girls are set to be featured on Scott Van Pelt's "Senior Night" feature Thursday night on Sportscenter. 
Cookman joins teammates Lindsey Hein, Roxanne Keefer and Haley Vance as Forsyth Dogies planning to play basketball in college this coming winter.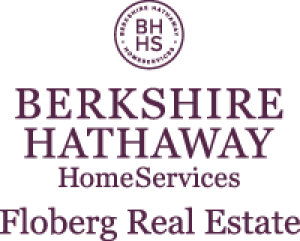 Susan B. Lovely - Berkshire Hathaway Home Services Floberg Real Estate
Worster and Five both led their teams to co-championships in basketball.
One of the best players on a Class AA co-championship team will continue her basketball career with the Battlin' Bears.
Shannon Schweyen was one of many factors that led Montana girls basketball players to sign with or commit to UM.
Games will be played June 12 at Sheridan College and June 13 at Rocky Mountain College. 
Status of the Athlete of the Year banquet "still up in the air" due to coronavirus pandemic. 
Roxanne Keefer is the second Forsyth girls basketball player this month to make a college decision.
Who do you think should be our March honorees?